3
Jan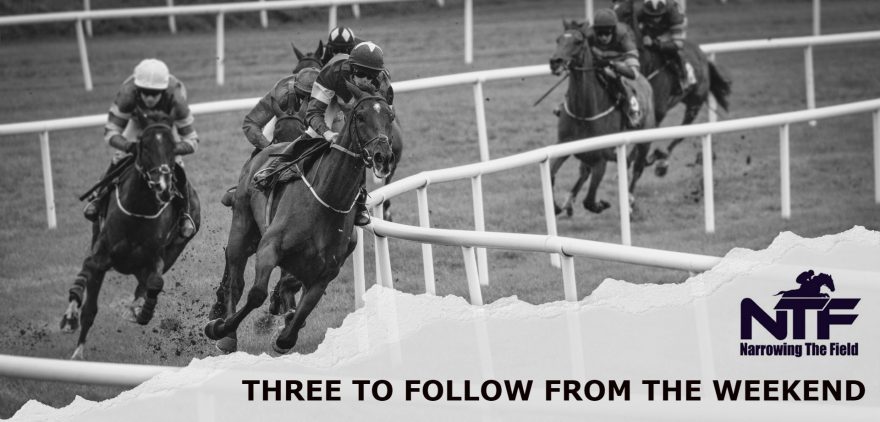 Three to follow from the Festive Period: 26th Dec – 1st Jan
Happy New Year everyone 🍾
I hope you all survived everything the Festive Period had to throw at you?!
There's been some serious racing taking place over the past 7-10 days and thankfully the cold freeze subsided in time so that we had all the main races going ahead 👍
As always there were plenty of clues for the Spring Festivals and all being well Tony Mac and I will be adding the occasional midweek PodBlast to our schedule, looking ahead to some of the main races for the 2023 Cheltenham Festival. If you are not already following The Racing Podblast then head over to Spotify and click the 'Follow' button to make sure you don't miss any future episodes 🎧🏇⚽
My 'Festive Period Notes' went to full NTF Members Yesterday which means things are now back in the normal schedule after the Xmas/New Year madness… which also means the free blog also slides back into the normal groove… and here's the first 'Three To Follow…' post of 2023…
.
Three to follow from the Festive Period: 26th Dec-1st Jan
.
 SMALL PRESENT (S Smith)
3rd in C3 Lincolnshire National Handicap Chase – 250 Market Rasen (Monday 26th Dec) 
All the 8yo's wins have come in the January-April period so he's of interest now we've turned into the New Year. He's down 4lbs from his opening Chase mark (and all his chase runs have come in the Oct-Dec period, so out with his Prime Months) and I'd have probable Prime Conditions for him as…
Jan-Apr | LH tracks over 3m+ | OR 129 or less = 1111 (4/4 – all 4 career wins)
.
 MUSICAL SLAVE (P Hobbs)
7th in Welsh National – 250 Chepstow (Tuesday 27th Dec) 
Should be worth keeping on the radar for the next couple of months as all his wins have come in the Jan-May period and he was still a couple pounds above his ceiling here (went down 3lbs for this run to OR 132).
I have Prime Conditions for him as…
OR 133 or less | Handicaps in Jan-May | DSLR 60 or less = 6/11, 2p – all 6 career wins
…and he should show up better over the coming weeks and months (March-May are maybe his absolute peak months).
.
 TILE TAPPER (C Honour)
2nd in a Class 2 3m Handicap Chase – 309 Kempton (Tuesday 27th Dec) 
A mistake 3-out probably robbed him of fighting for the victory but it was still a solid effort and he looked to stay 3m at the first attempt well enough here. He's still unexposed over fences after only 5 starts, and completely unexposed over 3m trips, and finishing 5L behind Coral Cup 2nd Remastered gives plenty hope he's still got a good bit more to offer over fences.
Both his previous wins have come in Jan-Feb (2/5, 1p in those months) and he's well worth keeping on the radar in coming weeks, I'd be hopeful he's got a good few pounds still to work with on the handicapping front (he went up 1lb to OR 126 for this effort).
.
Ahead In The Sand 2023 Members Service
.
Yes! Finally! All-Weather Davy and I are ready to kick this off! Well almost…tomorrow to be exact (Wednesday 4th January) ⌛
Plenty of you have been emailing me asking when you can sign up so I can put your minds at rest and confirm that the Ahead In The Sand (AITS) doors open tomorrow!
We just wanted to get all the Festive stuff out of the way first and Dave is also much smarter than me… he headed off with his wife for a small break and avoided the Xmas madness of this country 😎😁
He's back now, fully refreshed and with a New Year's Day Guinness drinking sesh tucked under his belt he's ready to crack on with what he knows best… All Weather Analysis!
I'll have all the details of what is on offer on AITS 2023 available tomorrow but to keep you ticking until then Dave has one play today at Chelmsford… not the best day's racing on either the jumps (if it goes ahead) or the All-Weather but Dave thinks he's found a bit of value in the 2.00pm race…
Thanks to the many of you that have already expressed an interest in joining/re-joining AITS for 2023 and if you are yet to get your name on the 'Priority AITS List' then this is your last chance before the doors open tomorrow…
Cheers – Ben (NTF)
2 responses to "Three to follow from the Festive Period: 26th Dec – 1st Jan"