9
Nov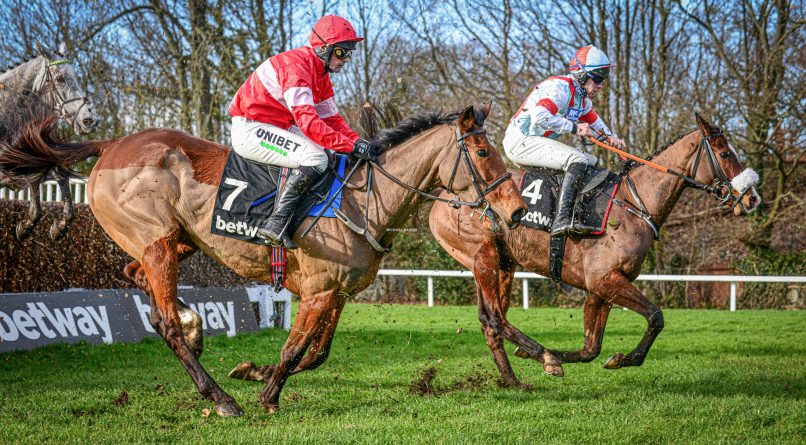 Three to follow from the weekend: 5th, 6th & 7th November…
Eight pages of notes went out to full NTF Members yesterday (if you want those full notes and all previous notes from this season then check out the offer at the bottom of this post) and here are three horses from those notes that look worthwhile additions to your notebooks…
Three to follow from the weekend: 5th, 6th & 7th November…
.
PILEON (P Hobbs)
4th in the Pertemps Handicap Hurdle – 1.08 Aintree (Saturday 6th) 
Connections had, unsuccessfully,  experimented with headgear a couple of times during the last campaign but with the headgear kept off for this run we saw a much better effort than at any point last season.
He was dropped 1lb to a mark of OR 131 after this run and that should be one he's able to defy, being that it's 12lb below his peak rating and 7lbs below the mark from which he almost won the Martin Pipe Hurdle off at the 2020 Cheltenham Festival. I'd be a little surprised if he achieved the same sort of levels again, although it's not completely out of the question, but his current mark is appealing and gives him plenty to play with.
I'd be looking at rough set of Prime Conditions for him as the following…
G/S or softer | NO Headgear | OR below 140
…where he is…
421141 (3/6, 1p – all 3 career wins)
…also worth noting that all 3 of his wins have come in the Jan-March period but this run suggests he can act just as well out with that time-frame and I do think he may well have finished even closer here had he not been scrappy at the last two flights.
The Proform speed figure he posted here was one of the best of his career and that's also noteworthy given that the Hobbs yard are having a little bit of a lean spell at present, with 14-day figures of 0/33, producing a PRB (% of rivals beaten) figure of 44% (in the 'red zone'), and it's often worth noting those runners that run well when most of the others from the yards are firing wide of the mark.
.
BEAKSTOWN (D Skelton)
3rd in the Betway Novices Limited Handicap Chase – 1.40 Aintree (Saturday 6th) 
This was the 8yo's first run for 606 days and there was plenty of promise in the performance.
It looked like they were keen to let the Stowaway gelding settle into things and not ask too many serious question of him, which is understandable, and he may well have finished closer but for a mistake 4-out when he was starting to make a bit of headway.
He was dropped 1lb for this to OR 132 and that looks a mark he could be dangerous off based on his very best form. If you ignore his three Cheltenham runs you get a form line of 3421212 (2/7, 4p) and he may just be best on less demanding tracks (or it may just be Cheltenham he struggles with/doesn't enjoy).
He'll likely come on a bundle for this effort and he should hopefully manage to open his chase account at some stage this season, from what looks a very workable handicap mark.
.
EDEN DU HOUX (D Pipe)
1st in the Follow starsports_bet On Twitter Novices Limited Handicap Chase – 1.55 Ffos Las (Sunday 7th) 
David Pipe's 7yo had his Prime Conditions to attack here and he delivered in fine fashion…
G/S or softer | 2m5f or less
…where he is now…
14314211 (4/8, 3p – all 4 career wins)
I think he potentially has quite a bit to work with on the handicapping front and he should be up to picking off another couple of races as this season progresses. He also has stamina to burn and should be just as effective up to 2m4f-2m5f trips. He was tried over 3m+ a couple times but I'm not as convinced he has the stamina for those longer trips, albeit I wouldn't completely rule it out just yet, his stamina boots may come as he ages.
He's clearly been a horse with breathing issues as he was running here off his third wind-op but if the latest one has done the business, and the early evidence is that it has, then I'd be very hopeful of him fulfilling his potential this season.

It's time for YOU to put NTF to the test…
Once again I'm opening the doors to the full NTF membership service on a one week trial basis for those of you that want to get a feel of the full service.
I opened the doors yesterday and most of the places have already been filled up. I cap trial membership at 50 places to make it a manageable number for myself (Cheltenham's 3-day meeting this weekend takes up a lot of my brain power!).
I'll either close the doors at midnight tonight (Tuesday 9th) or when all 50 places are full…
Road test NTF for a week for only £10 and see how the full NTF service can work for you…
Cheers – Ben (NTF)
2 responses to "Three to follow from the weekend: 5th, 6th & 7th November…"