2
Nov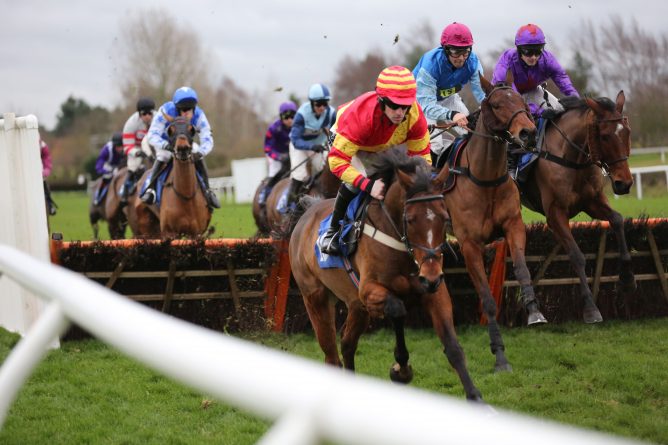 Three to follow from the weekend: 29th-30th-31st October
Time to get the weekly NTF blogs back up and running for the National Hunt season…
I'm going to make a small change to them going forward, or to be more accurate a bit of a switch back to the 'old' format, and instead of solely concentrating on the 'What We learned from The Weekend' posts I'm going to mix and match them with the 'Three To Follow From The Weekend' posts that I used to post on a weekly basis… it's not a major deviation in the slightest as the information, as always, will be a minor snapshot of the 'Weekend Notes' posts that full NTF Members receive every Monday of their National Hunt membership.
This week the Weekend Notes ran to a girthy 10-pages, so I've plenty to choose from for the Three To Follow free blog post, let's crack on…
Three to follow from the weekend: 29th, 30th & 31st of October…
.
MISTER MALARKY (C Tizzard)
5th in the London Gold Cup Handicap Chase – 3.20 Ascot (Saturday 30th)
The 8yo was never realistically put into this contest but this wasn't a wasted effort as he has now been dropped below his handicap ceiling (dropped 3lbs to OR 148 for this run) and is worth keeping an eye on for when he meets with the following Prime Conditions…
Fields of 14 or less | Nov-Feb | OR 150 or less
…under such conditions he has a form line of…
11P11313713 (6/11, 2p – all 6 career wins)
If you only consider his Chase runs under his Prime Conditions you get the following form line…
11P1131 (5/7, 1p – all 5 chase wins)
…and although he has plenty of, let's be honest here, terrible runs on his CV he can get the job done when he has his Prime Conditions to attack.
He's worth keeping an eye on now he's on a much more attractive handicap mark.
.
ZAMBELLA (N Twiston-Davies)
4th in the Bet365 Mares Hurdle – 1.55 Wetherby (Saturday 30th)
She is a mare that always needs a run to get going (now 0/4 off breaks of 90+ days) and simply isn't as good a hurdler (U4474 – UK Hurdle form) as she is a chaser (1112F2), as such this was surely nothing more than an outing to get her primed for heading back over fences.
She posted some good figures in her first season chasing last term (Proform Speed Figures used as the gauge) and was in the process of running a big race at the Cheltenham Festival before tipping up 3-out and I think she's worth keeping on the radar, especially with this pipe-opening run under her belt.
She on a mark of OR 141 over fences and that could make her interesting if they decide to go down the handicap route with her, especially on Soft ground where she is 2111 (3/4, 1p – all 3 career wins) over fences.
I'd be looking at a rough set of Prime Conditions for her as…
Chases | DSLR 60 or less | Soft ground
…where she is…
2111 (3/4, 1p – all 3 career wins)
…although we can still be flexible at this relatively early stage of her career.
.
HIGHWAY ONE O TWO (C Gordon)
5th in the Bateaux London Handicap Hurdle – 2.10 Ascot (Saturday 30th)
I expect this Listed Handicap to prove to be very hot form as the season progresses, with the winner – SOARING GLORY – potentially proving to be up to mixing it the top levels (I have some solid notes for him in the Weekend Notes) and the third – BOOTHILL – likely to have learned plenty from this run and potentially snaffle a decent handicap pot at some stage this season.
Highway One O Two was simply up against some very classy types here and is also a significantly better horse on tighter tracks and in smaller fields, conditions that suit his front-running nature, and I'd have Prime Conditions for him as the following…
Fields of 11 or less | Tight Tracks | DSLR 60 or less
…where he is…
111 (3/3 – all 3 career wins)
He is sliding down the handicap under both Hurdles and Chases and a bit of refined placement should see him back to winning ways.

Doors to NTF 2021/22 service closing shortly…
If you want to be part of the full NTF service for the 2021/22 season then this will be your last chance for a while.
With the National Hunt game now in absolute full swing I quite simply need to concentrate as much of my attention on the analysis side of things as I possibly can.
With that in mind I'll be shutting the members service doors shortly.
To make sure you don't miss your slot on the service head along to the following page…
I'll level with you now… if you want a quick fix and the promise of untold riches and early retirement…then NTF will definitely NOT be the service for you.
If, however, you like a bit more from your racing service, a serious amount of analysis, thoughts, stats, trends, angles and pointers that you can chew over in your own time, then NTF is exactly what you're after…
I look forward to seeing you in the NTF members area as I continue to slice through the National Hunt season using my tried and tested Race Trends analysis and NTF Daily Stats Sheets.

Cheers – Ben (NTF)
p.s. Did you get your hands on the latest FREE NTF Guide?
If not the click on the link above and download the guide today.