8
Nov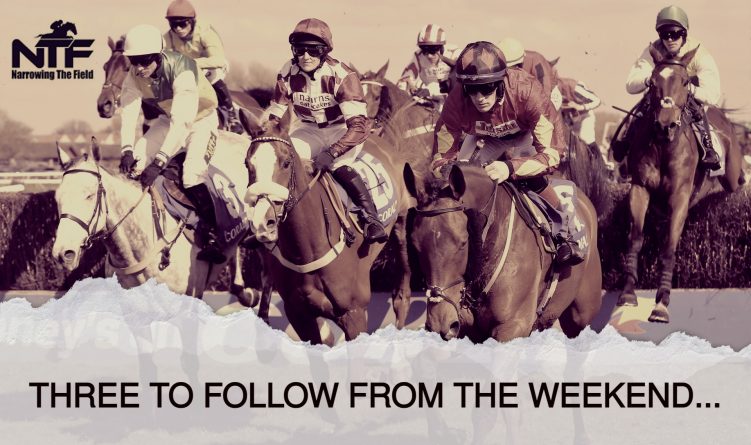 Three to follow from the weekend: 4th, 5th & 6th November…
121222P1F7111611P… 8 winners from 17 runners… 12 of the 17 finishing either 1st or 2nd… yep, Paul Nicholls has his string absolutely bouncing right now!!
That form line is from his runners over Friday, Saturday and Sunday of last week and going into this weekends Cheltenham November Meeting I think it's fair to say he could hardly be in better form…
It must be said, however, that the November meeting at Cheltenham hasn't been the easiest place to make profit from the Champion Trainer, certainly not over the past 5 seasons, with Nicholls returning stats of…
9/68 | 13% S/R | -£31.11 LSP – W&P 21/68 | 31% S/R – 26% below exp
Only Colin Tizzard has actually saddled more winners than Nicholls at the meeting in the same time frame but to find a profitable way in to the Nicholls string takes a little bit of digging…
I'll have more on my plans for this week's Cheltenham meeting later on in this post, as well as info on the latest FREE NTF Guide 'SIRES THAT FIRE!'…
But right now let's get stuck into the latest instalment of 'Three to follow from the weekend'…
.
Three to follow from the weekend: 4th, 5th & 6th November…
.
SIZABLE SAM (J Scott)
2nd in a Class 3 Handicap Chase – 300 Exeter (Friday 4th)
This gelded son of Black Sam Bellamy produced a career best on the figures here (Proform Speed Figures) and I suspect it won't be long before this one opens his chasing account, he looks much more ready for the task of fences this time round than when he first went chasing at the start of last season as a 6yo.
He wears Cheekpieces now and they look to have helped him plenty (form of 31262 since CP's fitted) and I'd be very hopeful he can land a chase or two in the coming weeks/months.
He has form in the November to February period of… 213P511212 (4/10, 4p)… improving to… 13P5111 (4/7, 1p) when removing his seasonal debut runs… and there should be a handicap chase or two with his name written on them over the winter period.
.
GALOP DE CHASSE (V Williams)
2nd in a Class 3 Handicap Chase – 318 Aintree (Saturday 5th)
A solid seasonal return from this 6yo and he's one I think should have plenty more to offer over fences this season for connections.
Venetia Williams 5yo-7yo handicap chasers at C3-C4 level in Nov-Dec, that have had at least 1 seasonal run, do return some impressive figures…
28/85 | 33% S/R | +£80.06 BFLSP – W&P 42/85 | 49% S/R
37% above expectation
…and assuming they stick to the same level with this one next time out he would fit those stats (for all the stats at C2 level on the angle are about where you'd expect them, so not a negative if he does get stepped up in class a little).
.
IRISH PROPHECY (E Lavelle)
PU in Class 1 Badger Ales Trophy Handicap Chase – 150 Wincanton (Saturday 5th)
The 9yo has been overfaced plenty in his career and after Saturday's PU he is now 0/12, 0p at C2 level+ and he again just never looked comfortable going the pace at Class 1 level.
He is handicapped to be winning right now (dropped 1lb for this run to OR 135 – his highest and last winning mark is OR 137) and he'd be interesting if dropping in class off the back of this PU effort.
I have his Prime Conditions somewhere around the following…
C3 level & below | Oct-Feb | OR 137 or less = 1121P2111 (6/9, 2p – 6 of 7 career wins)
…and it shouldn't be too difficult for connections to find a suitable race for him.
.
---
Cheltenham November Meeting plans…
This weekend's Cheltenham meeting will be given plenty of in depth coverage from myself in the NTF Members Area…
The two big handicaps in particular…
Saturday – Paddy Power Gold Cup
Sunday – Greatwood Hurdle
…will both be getting full race trends analysis and I'll also be covering plenty more over the three days (as well as all the usual NTF analysis for all of the other meetings).
I know not everyone wants to be committed to a full season on NTF and some of you want to have the option of dipping in and out for the bigger meetings… so this season I will be introducing the 'NTF Seven Day Ticket'.
The NTF Seven Day Ticket will run from Wednesday to Tuesday and will give you access to ALL NTF Members Guides during that period.
⭐⭐⭐⭐⭐
⭐⭐⭐⭐⭐
The ticket won't be available every week but I will look to offer it up when there are major meetings taking place (for example this week we have the Cheltenham November Meeting… in a couple of weeks we have the Coral Gold Cup meeting – formerly the Hennessy Gold Cup – at Newbury…)…
The NTF Seven Day Ticket WON'T give you access to the Members Area nor will it give you access to the NTF Members Telegram group…
What the NTF Week Ticket DOES provide you with, however, is access to ALL members guides that are produced during the duration of the ticket… so all Daily Stats Guides, all Race Analysis Guides, the NTF Weekend Notes for that period… and any other ad-hoc guides that I may produce during that week…
It will be an email only service so you will receive all the information via email the evening before the next days racing.
You will only be able to sign up on a Wednesday (so tomorrow – Wednesday 9th November is when you need to act for the first NTF Week Ticket) and you won't be able to sign-up in the middle of an active ticket period. I will open doors around 9.30 am on a Wednesday so make sure you keep an eye on your inboxes for the sign-up links…
.
Latest FREE NTF Guide:

'SIRES THAT FIRE!'…
I sent out the latest free NTF guide to all members of the free NTF list yesterday evening (Monday 7th November) and there was also a link at the bottom of today's email.
If you are not yet on that list then head to the following page, slide your details into the form and gain instant access to the latest NTF Free Guide… SIRES THAT FIRE!
It's something a bit different to the norm… but I think you'll like it 😊
Cheers – Ben (NTF)