1
Nov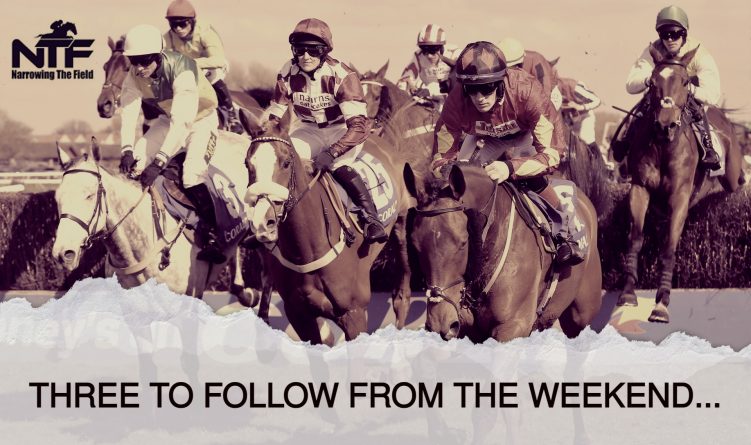 Three to follow from the weekend: 28th, 29th & 30th October…
Charlie Hall Chase weekend 2022 now firmly in the form book…
Always an informative one… so much so I was able to pull together a thick and full-bodied 13-pages of detailed notes for full NTF members, in the latest edition of NTF WEEKEND NOTES. 
Only five lined up in the big race itself – the Charlie Hall Chase – but nevertheless it still gave us plenty to chew over…
BRAVEMANSGAME strolled to the eighth victory of his 14-race career and in doing so posted a comfortable career best on the Proform Speed figure scale, a figure that clearly tells us he's going to be a force in most of the major staying graded chases this season. My one minor reservation about him, however, is that he might, possibly, be more of an autumn/winter type than a spring type… he's 111111112 (8/9) in Oct-Jan over Fences & Hurdles compared to 324 (0/3) in March-April… a bit early to be fully pinning such a statement on him, obviously, but certainly worth keeping in mind as we progress through the season…
AHOY SENOR started as red-hot fav in the Charlie Hall but not for the first time (and likely not for the last time either!) his jumping just wasn't up to scratch… and I just don't think jumping a fence comes naturally to him at all… don't get me wrong, I'd LOVE to see a Gold Cup winner coming from the Lucinda Russell yard, absolutely love it… but unless his jumping improves significantly then he's just not going to be able to cut it with the top horses now he's out of novice company… worth bearing in mind, however, that he is now 0/3 on seasonal debut so wherever he goes he will likely come on for this outing… but still… that jumping remains a MAJOR worry for me…
A serious amount I could talk about from the last few days of racing (the 13 pages of members Weekend Notes tell you that!) but time to crack on and drop the latest 'Three to follow from the Weekend' horses for you…
Although before that…


DOORS TO THE NTF NATIONAL HUNT MEMBERS SERVICE ARE NOW OPEN!
(you might also get the full copy of the latest NTF Weekend Notes if you go there as well…)


Now for those Three to follow horses…
.
Three to follow from the weekend: 28th, 29th & 30th October…
.
LLANDINABO LAD (T Symonds)
4th in a Class 3 Novices' Handicap Chase – 340 Uttoxeter (Friday 28th) 
This 7yo kind of lost his way after a decent first run of the season last year but being by Stowaway I expect him to improve for going chasing and he's well worth keeping on the radar with this first chase start now tucked snuggly under his belt.
5yo-7yo geldings by his sire MALINAS on their 2nd & 3rd Chase starts also have some very strong stats to take serious notice of…
25/49 | 51% S/R | +£68.17 BFLSP – W&P 34/49 | 69% S/R – 84% above exp
…and providing this 7yo is out before the end of the year then he'll be fitting those stats… and ideally he is out again before too long as to date he has looked at his best in the Oct-Dec period on Good to Soft or softer… where he holds a form line of… 6221122 (2/7, 4p – both career wins)…
…and I'd be more than hopeful than he could land something from on our around his current mark of OR 131 (down 2lbs for this run) now he's over fences.
.
COBBLERS DREAM (B Case)
2nd in a Class 3 Novices' Handicap Chase – 130 Ascot (Saturday 29th) 
I like YEATS as a sire of chasers and I do expect this 6yo son of his to make an impact over fences, but the strike-rate for Yeats offspring on their first start over fences is below expectation…
14% S/R – 23% below exp… when that debut run is at C1-C3 level they are only an 8% S/R, 65% below exp 
…and plenty do come on for the first run over fences, with offspring of Yeats on their second chase run returning figures of…
a 21% S/R, 12% above exp
To add to that Ben Case trained runners on Chase debut are only…
6/62 | 10% S/R – 19% below exp
…so again plenty there to suggest he'll come on for this outing and he's one I want to be keeping firmly on the radar.
.
AKI BOMAYE (J Tizzard)
4th in a Class 4 Handicap Chase – 445 Wetherby (Saturday 29th) 
A good effort on seasonal debut for this 7yo son of Stowaway and he again jumped his fences smoothly and in the style of one who should reach greater heights over the larger obstacles.
He'll hopefully come on plenty for this run and it's also worth noting that Stowaway offspring do have strong stats on their second start off a wind-op over fences, especially those aged 6yo-8yo…
10/35 | 29% S/R | +£23.55 – W&P 16/35 | 46% S/R – 84% above exp
…stats AKI BOMAYE will meet on his next start.
(Stowaway wind-op stats taken from Proform Database)
I noted him as a horse of interest in the latest episode of 'The Racing Podblast'… I still like him and still think he's got at least a couple of low class handicaps in him this season over fences.
.
*All 3 Horses taken from the latest copy of NTF Weekend Notes
.
---
I'll be back at the same time next week with the next installment of 'Three to follow from the weekend'.
Cheers – Ben (NTF)
>>See what the full NTF service has to offer HERE
…the National Hunt game is really starting to slide into top gear now…
6 responses to "Three to follow from the weekend: 28th, 29th & 30th October…"