14
Nov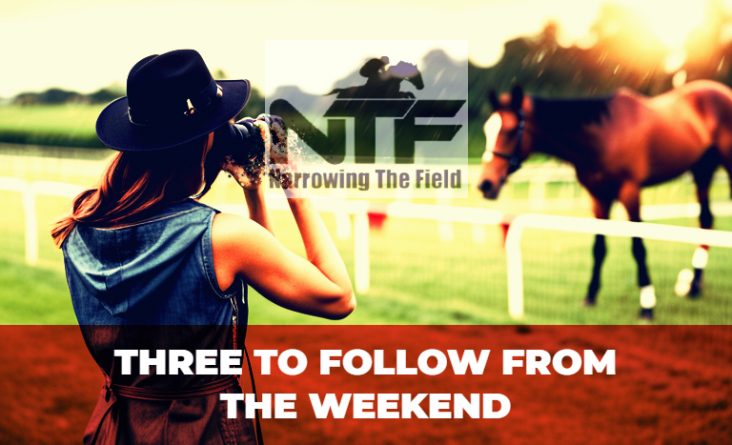 Three to follow from the weekend: 10th, 11th & 12th November…
Plenty on for me this week… with Cheltenham's November meeting, featuring the Paddy Power Gold Cup and the Greatwood Hurdle, taking up a serious amount of my brain space…
So I won't hang about today and I'll crack straight on with the latest…
. 
Three to follow from the weekend: 10th, 11th & 12th November…
.
 BRAVE SEASCA (V Williams)
6th in Grade 2 Haldon Gold Cup – 3.30 Exeter (Friday 10th) 
My worry for this 8yo pre-race was the 'very undulating' Exeter track, as he seems a much better horse on flatter tracks than this…
…and those worries were correct as he is now 0/7, 0p on Undulating and Very Undulating tracks after this disappointing effort (Exeter is classed as a Very Undulating track)…
With that in mind it's relatively easy to forgive this 39L 6th of 6 effort…
I have Prime Conditions for him as…
Flat or Slightly Undulating tracks | C2 or less | Dec-Jan = 11111 (5/5 – all 5 career wins)
He was only 2lbs above his last winning mark here and the handicapper has released him 3lbs down the ratings off the back of this effort (OR 148 down to OR 145) so he;s now back to a winnable mark and I'd expect a much better effort from him when he's racing on a track that is more to his liking…
x
 BROOMFIELD PRESENT (K Bailey)
3rd in Class 3 Handicap Chase – 4.00 Exeter (Friday 10th) 
The Presenting Gelding was thrown into an open handicap for chase debut here and there was a little bit of learning on the job from him… but he picked up the chasing thread pretty well all considered and he shouldn't have any trouble defying his opening mark of OR 127.
This was the quickest ground he had raced on to date (Good to Soft) and he may just want Soft or Heavy to be able to show his absolute best, he does look a strong stayer and there are plenty of stamina influences in his pedigree.
x
 BLOW YOUR WAD (T Lacey)
2nd in Class 3 Novices' Handicap Chase – 1.05 Sandown (Sunday 12th) 
A decent enough effort on chase debut from the 5yo and the chase experience of the winner (Le Patron), especially at a demanding jumping track like Sandown, was probably just too hot for him.
The experience won't be lost on him, however, and he should be opening his chasing account before too long. Tom Lacey chasers do generally come on for their first chase start as well, with his chasers holding an 11% S/R on Chase debut, 16% S/R on their 2nd start, 22% S/R on their 3rd chase start and 28% S/R on their 4th chase start… so his chasers do plenty of their learning on the track and I'd be hopeful of this son of Walk In The Park opening his chase account on one of his next 2 or 3 chase starts…
---
Put NTF to the test this week…
Over the next 48-hours I'm opening the doors on a one-week trial basis for those who want to get a feel for the full NTF service…
I've had a huge amount of interest over the past week or so from people who are new to NTF, who are interested in signing up for a season ticket, but would like a bit of a trial period first, just so they can check that what I'm offering works for them…
I'll pull the offer down either on Wednesday evening (15th Nov) or when all 100 places are filled… whatever comes first…
*****
I was struggling a bit to link any of the horses in today's post to a suitable musical closer… but I decided to plump for 'HEATSEEKER' by the monsters of rock AC/DC… beacause it's from their 'Blow Up Your Video' album… (it was the best I could do on the connection front!)…
Cheers – Ben (NTF)