21
Nov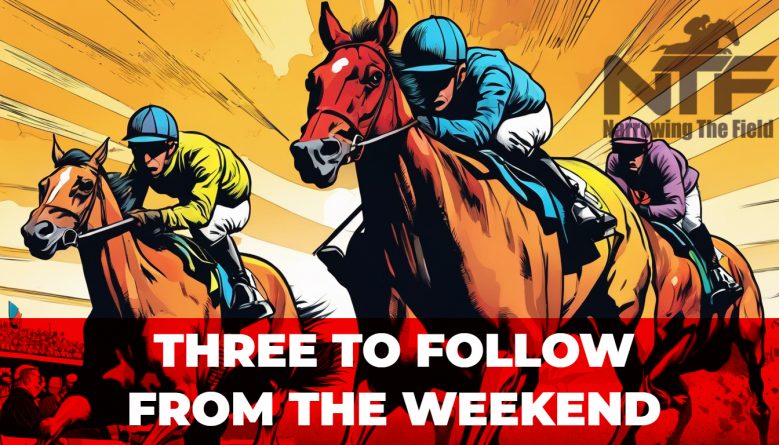 Three to follow from the weekend: 17th, 18th & 19th November…
I'd say there was one clear 'Star' that emerged from the weekends racing… and that was the appropriately named STAGE STAR, who romped away with the Paddy Power Gold Cup at Cheltenham in the manner of a horse who is on a serious upward trajectory at the moment…
When I see a performance such as that of Stage Star on Saturday my first port of call is often the Proform Speed Figures… I like to see if the visual performance is backed up by the figures… and boy was it backed up! 
Paul Nicholls 7yo banged in a comfortable career best on the Proform Speed Figure scale and one that was comfortably above par for the level… it was also a performance/figure that puts Stage Star bang in the picture for the Ryanair Chase at the Cheltenham Festival in March, a race his trainer has stated 'will be the aim now'…
It takes a very good horse to be winning a handicap like the Paddy Power Gold Cup off a mark of OR 155 (since 1997 only Tarquin Du Seuil, Al Ferof & Cyfor Malta have won the race off OR 154+)… he's now 3 from 3 over the Cheltenham fences and there was plenty enough in this run to suggest that he's got more Grade 1's in his locker…
Doesn't matter how you slice and dice Stage Star's performance on Saturday… it was bang out of the top drawer and he's definitely a 'Star' to be excited about this season…
Whilst he is clearly one to follow going forward from this weekend, he doesn't make my 'Three to follow…' list (I try and keep them a bit on the less obvious side)… but here are the three that did make the list…
. 
Three to follow from the weekend: 17th, 18th & 19th November…
.
 MADARA (S Leech)
6th in a Class 2 Handicap Chase – 1.45 Cheltenham (Friday 17th) 
Despite only being a 4yo, he's already got seven Chase starts on his CV (5 in France before he moved to the Sophie Leech yard)… and I think he could be interesting once he acclimatizes to racing over here…
He was making headway last time out on UK debut (also at Cheltenham) before tipping up 3-out and he only gave up second place here at 2-out, before a minor peck after the last saw him weaken (slightly) up the hill…
He was down 3lbs for his run last time out, so the handicapper is cutting him a little slack, and he's an interesting one to keep on the radar… I think he could have at least a half-decent race in his locker…
.
 HEAD ON (I Williams)
2nd in a Class 4 Handicap Chase – 3.20 Doncaster (Friday 17th) 
A better effort from the 7yo on his second start off a lengthy break (was off for 562-days prior to his run at Bangor in October) and it's perhaps noticeable that they haven't had his Visor/TT combination on these last two starts (all wins have come wearing the Visor & TT) and it could be they want to make sure he's back to full fitness before getting his preferred headgear combo back on…
He's on a winnable mark at present (OR 100) and I have Prime Conditions for him as…
OR <101 | Handicaps | wearing a Visor & TT | DSLR 14-70
…where he is an unbeaten…
111 (3/3 – all 3 career wins)
.
 EASY AS THAT (V Williams)
6th in the Class 1 Paddy Power Gold Cup – 2.20 Cheltenham (Saturday 18th) 
The 8yo never managed to land any sort of blow in this in the early to middle part of the race and he found himself plugging away at the tail of the field for most of the contest, before staying on past beaten horses up the hill to the line…
In his defence, he stuck in as best he could and never looked like downing tools and maybe he just needed the run to get him going again… ignoring his racecourse debut he is now 226 (0/3) on seasonal debut and he maybe just needed the run to get himself up and running again for the season to come…
He was off the pace too early for it to be his handicap mark that was the issue and he could very well still have plenty more to offer on that score (ran here off OR 141 and was dropped a very handy 3lbs to OR 138 for the run), the way Charlie Deutsch kept at him in this suggests they were determined to get this run into him to get his fitness levels up to speed…
He is 5 from 6 in the December to February period so any targets in the coming weeks are well worth looking out for… if he returns for the December version of this race he would be a very interesting contender…
Venetia Williams' runners in that race that were rated OR <145, had 1 start in the current season and were DSLR <31 return form figures of 231762 (1/6, 3p) and he would fit that angle (assuming he doesn't run before then)…
---
That's all from me this week… but before I go just a quick shout out to the guys at On Course Profits (OCP)…
I've started writing a monthly article for them for their free On Course Profits magazine and the next edition should be out shortly…
*****
For this week's musical closer… well… it wasn't a hard choice… in fact it was pretty damn… 'EASY' (as that)…