20
Dec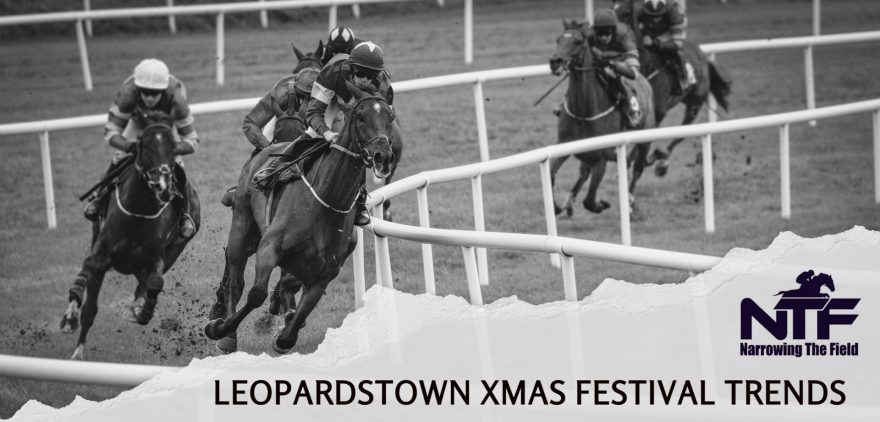 Leopardstown Xmas Festival Trends…
So clearly I won't be doing a 'three to follow from the weekend post' this week… as we had no racing at the weekend 😏
Thankfully things seem to be returning to 'normal' now, with the temperatures on the rise a bit and the tracks being able to thaw themselves out… and hopefully we get a couple of days of racing for us to tuck into before the regular pre-Xmas break racing embarks upon…
But what to do for the NTF Tuesday post…
I like to keep things regular and routine driven here at NTF and I know many of you look forward to the Tuesday posts… so this week, instead of looking back, I'll instead look forward and post up a couple of stats and trends for you to keep in your back pockets for the feast of racing that will smack us in the chops in the 'crimbo-limbo' period (you know… that no-mans-land between Xmas and New Year… where we eat and drink too much and watch endless cr@p on the tele-box! 😅).
I've decided to fire up a couple of items of interest for you for the Leopardstown Xmas Festival, a meeting run from the 26th of December to the 29th of December and which features an absolute shedload of top quality racing.
I'll be honest I don't really delve into Irish racing as much as I used to… not because I don't enjoy it… merely to help concentrate my workload down to a more condensed set of races and horses…
Saying that, that are certain meetings I WILL take a deeper interest in and the Leopardstown Xmas Festival is one of those…
.
LEOPARDSTOWN XMAS FESTIVAL… 
.
WILLIE MULLINS
First up I've an angle for the genius that is Mr Willie Mullins…
Like almost all of the major Irish National Hunt meetings Willie Mullins also dominates Leopardstown over the Xmas period… there are a number of ways I could slice and dice the Mullins stats but the following angle is the one I like the best…
Willie Mullins | Leopardstown Xmas Festival | Hurdles & Bumpers over 2m4f or less | Main Jockey riding (Walsh – Townend) or Patrick Mullins | SP 6/1 or less
34/67 | 51% S/R | +£40.97 BFLSP – W&P 45/67 | 67% S/R – 21% above exp
Stats from 2016-2021
(Obviously Ruby isn't riding anymore but in the early part of the period under analysis he was the main jockey)
Simple? Yes.
Effective? Definitely!
Sometimes when it comes to the main players (Mullins, Nicholls, Henderson…) you don't need to overcomplicate things… they certainly don't and neither should we…
.
LEOPARDSTOWN XMAS G1's
Next I want to take a look at the Grade 1's that are run at Leopardstown over Xmas…
I'd have the following stat/trend as more of a pointer than anything else… and you'll still need to do a bit of work yourself… but it's nothing if not a good starting point when looking at the top races…
There have been 42 Grade 1's over the past six Leopardstown Xmas Festivals…
Almost two thirds of them (64% to be precise) have been won by a horse meeting the following…
Leopardstown Xmas G1's | 5yo-6yo's | DSLR 59 or less | 1-4 starts in season | WON 1 of last 3 starts
27/93 | 29% S/R | +£75.50 BFLSP – W&P 47/93 | 55% S/R – 29% above exp
Amazingly only EIGHT trainers have saddled a Grade 1 winner at the last six Leopardstown Xmas festivals…
Willie Mullins (18 winners)
Gordon Elliott (13)
Henry De Bromhead (5)
Nicky Richards (2)
And one each for… Gavin Cromwell, Joseph O'Brien, Jessie Harrington & Noel Meade.
67% of the runners (199 of 297) in Grade 1's at the festival have been saddled by Willie Mullins, Gordon Elliott or Henry De Bromhead… the power is in only a few hands…
.
THE PADDY POWER HANDICAP CHASE (3.00pm – 27th December)
This race was covered in the latest episode of The Racing Podblast and I also posted up the trends and a bit of analysis for the race to full NTF Members over the weekend.
I have a relatively large number of trends I use to dig into this race with the main ones being as follows…
15/15 aged 9 or younger
15/15 had at least 11 career starts
15/15 0-1 previous handicap chase wins
15/15 DIDN'T WIN LTO
15/15 previously run at G1 or G2 level
15/15 had their last start at an Irish track (those that didn't are 0/54, 4 places)
They should help you narrow the field a bit and construct a decent enough shortlist to help with your own study of the race.
If you are yet to listed to the latest Racing Podblast episode then you can give it a whirl below…
.
…I know it's far from easy to find the time to listen to a podcast that goes on (and on… and on…) for over an hour or more… but that's exactly why Tony and I keep the Podblast to a short and snappy 20 minutes…
No waffle…no BS… just two guys providing you with a quickfire burst of racing stats and opinions 👍
Give it a listen… you'll enjoy it… I promise you 😃
.
NTF OVER THE FESTIVE PERIOD 
Things may go a little quiet here on the free blog over the next week or so… I will have a ton of races to cover for full members so my focus will be there most of the time.
I will be looking to offer up an NTF Seven-Day ticket for those that want to hook up to the main service over the festive period, to gain access to the in-depth members analysis, and Tony and I are also planning on keeping the Podblast Episodes rolling as per normal on a Friday (we are both Xmas bah-humbug grinches so nothing really changes for us during this period 😅😅😅) so there will still be plenty happening and I won't be in total analysis lockdown!
To make sure you don't miss out on any of the Festive content then the best place to be is here on the NTF Free List.
And if you have a Spotify account then you can follow the Podblast HERE.
Keep well and enjoy whatever you have planned over the next ten days or so 😎
…and before I go… ARGENTINA!!! What. A. World Cup Final!!! 🥳🥳🥳🥳
A more reliable betting proposition than a certain Dumbarton 🤨🤨😅😅
Might have to come over to my nephew's thinking that Messi is indeed The G.O.A.T…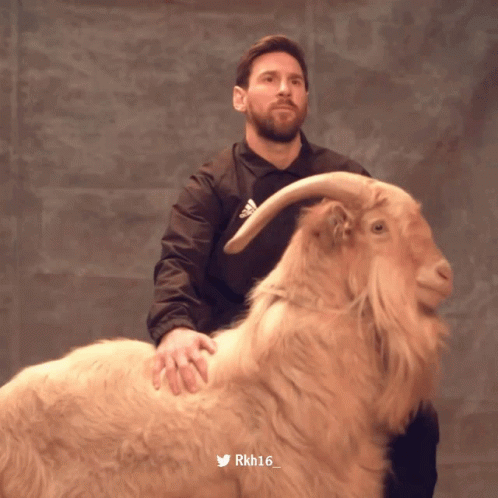 >
Cheers – Ben (NTF)
4 responses to "Leopardstown Xmas Festival Trends…"