20
Dec

The Kempton stats you need to know for Christmas…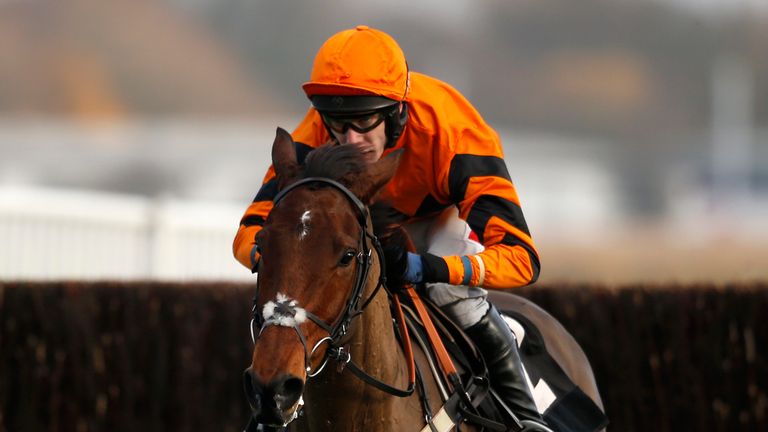 Will Thistle Crack the Cue at Christmas?
What we learned from the weekend?
That you can't see much racing through thick fog?!?
So I'm going to dispense with my usual Tuesday blog post and instead of looking back at the racing just past I'm going to look forward to the racing that's waiting just over the Christmas Day bump; Kempton's fantastic two day King George VI Chase meeting.
A meeting that just got significantly more exciting with the news that Cue Card V Thistlecrack is ON!! The kids may not be able to sleep on Christmas Eve but us racing fans probably won't be able to get to sleep on Christmas Day with that mouth-watering clash waiting for us on Boxing Day!! Bring. It. On!!
The Tizzard superstars clash is just the cherry on top of the mini-festival, however, and there's plenty else going on over the two days for us racing fans to get stuck into.
With that in mind I decided to dig deep into my trusted Proform database to look for some profitable angles to share with you guys to help with your study of the two day Kempton extravaganza…
*stats look at the last five seasons only – 61 races
The Kempton stats you need to know for Christmas…
1. Nicky Henderson is the trainer you need to have on your side…
Hendo is easily the most successful trainer at Kempton's Christmas meeting and his overall stats on their own make for pleasant viewing…
16/50 | 32% S/R | +£4.30 BFLSP – Win & Place 23/50 | 46% S/R
26% above expectation
16 winners and a 32% strike-rate is pretty damn good. The profits are a shade skinny, admittedly, but that's no real surprise.
Here are a couple of his hot-spots to improve things on the profits front…
Races over 2 miles only…
12/24 | 50% S/R | +£9.34 BFLSP – Win & Place 15/24 | 63% S/R
Runners returning within 42 days of their last start…
14/37 | 38% S/R | +£11.34 BFLSP – Win & Place 20/37 | 53% S/R
Both angles providing stronger strike-rates and larger profits.
The real money-shot, however, comes when you pull the two together…
2 miles AND returning within 42 days…
10/15 | 67% S/R | +£12.43 BFLSP – Win & Place 12/15 | 80% S/R
.
2. Paul Nicholls string are significantly over-bet…
The champion trainer fires in plenty of winners at the two day meeting but you would have blown a massive hole in your Christmas money had you followed him blind over the past five years…
9/57 | 16% S/R | -£29.67 BFLSP – Win & Place 23/57 | 40% S/R
14% below expectation
Handicaps blow the biggest hole in the profits as he is a rather poor 0/18 in that sphere so it's makes sense to look for a profitable angle within his Non-Handicap runners only.
And the only way to do that, unfortunately, is to look at his non-handicap runners that start at an SP of less than 4/1…
9/18 | 50% S/R | +£9.14 BFLSP – Win & Place 12/18 | 67% S/R
47% above expectation
A bit tight on the profits but if you are going to profit from Nicholls here you need to specialize.
.
3. Runners coming off a break of 52 days or more struggle to hit the target…
A pre-Christmas break may seem like a good idea but when gunning for one of the prizes on offer at Kempton over the festive period it really isn't a smart move…
2/69 | 3% S/R | -£63.12 BFLSP – Win & Place 13/69 | 19% S/R 
71% below expectation
Yes the stats firmly indicate that coming to the meeting off a break of 52 days or more is not a wise move and following such horses would have led you to the poor house in recent seasons.
.
4. Kempton at Xmas is a hard spot to land a big priced pay-out…
We all like to land a juicy priced winner. That's a fact. There's nothing better than cheering home a 20-1 shot or a 33-1 outsider. It's a fantastic buzz and we all love trying to find them. Kempton over Xmas, however, has not been a place to seek out such winners…
Runners starting at 14-1+…
1/184 | 0.5% S/R | -£163.90 BFLSP – Win & Place 18/184 | 10% S/R
79% below expectation
Ouch! That's a hell of a lot of losers. You would expect to back plenty of losers at those prices but you would also expect more than ONE to roll in (market expectation backs that up as well).
It gets worse though…
Runners starting at 20-1+…
0/123 | 0% S/R | -£123.00 BFLSP – Win & Place 8/123 | 6.5% S/R
Double ouch! Nothing. Not a sausage. Barely sighted in the places. Oof!
As tempting as those outsiders are it's just not been a rewarding place to throw your Christmas money at.
.
5. Front-runners can be tricky to peg back…
It's a flat, tight-ish and speedy track anyway so it's no surprise that front-runners can, and do, run well here but it's always good to back that up with some hard facts…
Front-runners at Kempton over Christmas…
17/63 | 27% S/R | +£44.44 BFLSP – Win & Place 27/63 | 43% S/R
60% above expectation
You can improve those figures by only looking at front-running chasers that finished in the top 2 last time out…
10/23 | 43% S/R | +£37.11 BFLSP – Win & Place 13/23 | 57% S/R
…and improve it again by looking at front-running chasers, top 2 last time out and start at an SP of less than 14-1…
10/18 | 56% S/R | +£42.11 BFLSP – Win & Place 13/18 | 72% S/R
It's a neat little angle and those front runners can help pay for any Christmas over-indulgences.
I would like to take this opportunity to wish all NTF readers a very Merry Christmas. I hope you have a great day but also remember to leave plenty in the tank for a racing fans real Christmas Day – the feast of National Hunt racing that is Boxing Day! Punting on the races with a hangover is a recipe for disaster, just remember that when you are downing your 20th Jack Daniels chaser off the back of your 20th Guinness!!
I'll leave you with a bit of an alternative Xmas song for you to enjoy. Something a bit different from the usual turd we get force fed at this time of the year, I've posted it here before and it's probably my favourite Xmas song (Warning! Explicit lyrical content!)…
Cheers and Happy Christmas Punting – Ben (NTF)
Stats sourced from the excellent Proform Database
2 responses to "The Kempton stats you need to know for Christmas…"