18
Jan

What we've learned since the start of 2017…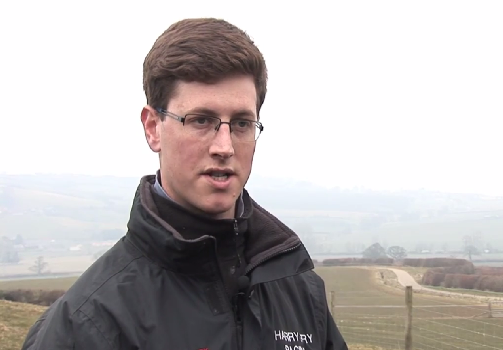 Harry Fry is red-hot at present.
Happy New Year!!
I know, I know. It's been a while. As usual the family visiting duties consumed me in the early part of the year and as much as Mrs NTF and I try and fight it we do have to make an appearance every now and then with the extended family. This year we even managed to mix it in with a short trip to Iceland (lovely place, incredibly expensive and bizarrely, slightly warmer than Scotland when we were there?!?!).
Anyway I'm back on 'home' turf now, back in the old routine and ready to crack on with the second part of the 2016/17 National Hunt season. The festive period is now long gone and all but a distant memory (woohoo!) and I can fully and wholeheartedly focus my mind on the racing game. If there is one thing you need to make this racing game pay it's focus. Focus, focus, FOCUS!
Attentions, naturally, start to turn towards the Cheltenham Festival now although as always there are many fantastic days racing still to come between now and those four magical days in March. Let's not forget that. The more jumping fans concentrate on Cheltenham the more the powers that be will be inclined to bulldoze the other major racetracks in favour of an all-weather circuit elsewhere!?!
For this weeks 'what we learned from the weekend' post I'm going to stretch the parameters a bit and look at the first couple of weeks of 2017 and provide you with an extended New Year's post – 'What we've learned since the start of 2017′.
So lets get started…
What we've learned since the start of 2017… 
1. Harry Fry has his string in absolutely bouncing form…
I'll let the figures do the talking here…
11/28 | 39% S/R | +£9.52 BFLSP – Win & Place 16/28 | 57% S/R
76% above expectation
Only the powerhouse that is Nicky Henderson has had more winners than Fry and it's clear Paul Nicholls former assistant has decided his New Year resolution is to fire in a barrel-load of winners!
In amongst those ten winners was a potential stable-star in the shape of AMERICAN.
The 7yo ripped the field apart at Warwick in the Listed Novice Chase last Saturday with a bold display of jumping from the front. In the process he fired in a career best on the RPR scale (by 10lbs) and a career best on the Proform Speed figures (also by 10lbs). He did a similar job at Exeter on chase debut in November and he now looks a serious player in the 3m novice chase ranks.
Fry is quoted as saying he's a 'fragile horse' that 'needs time between his races' so I suspect if they are planning on targeting the Cheltenham Festival with him they may just go straight there. Soft ground does, however, seem imperative for him and I've a feeling they may give spring targets a miss (unless we are in for a wet one) and start planning for next season, with the Welsh National looking high on the agenda.
Wherever he goes he looks one to keep firmly on the radar, as does Harry Fry in general whilst he's firing in winners at his current rate.
Harry is Frying the opposition at the minute, keep him on-side…
,
2. Paul Nicholls hasn't quite hit the ground running yet…
Whilst his former assistant is banging in the winners the champion trainer is having a little bit of a quiet spell…
3/28 | 11% S/R | -£11.52 BFLSP – Win & Place 11/28 | 39% S/R
35% below expectation
It's no secret that the Ditcheat runners have their mid-winter flu-shots at this stage of the season although in recent January's it's usually the second half of the month where the results dip off rather than the first half of the month.
A Nicholls quiet spell is generally nothing to worry about but it's certainly worth just keeping an eye on things at the yard, they'll pick up before long and that's when we you need to get back on the Nicholls train.
Keep a close eye on the Nicholls yard for any signs of sparking back to life…
,
3. David Pipe was also struggling for a bit of form…
36 runners since the turn of the year returning the following figures…
3/36 | 8% S/R | -£24.55 BFLSP – Win & Place 12/36 | 33% S/R
46% below expectation
He had one winner on New Years Day then fired in two short-priced winners yesterday (Tuesday 17th). In-between that there were 28 straight losers. Not good.
The 'poor run' is noteworthy as he's usually pulling in plenty winners in January and generally has his string operating at around the 15%+ strike-rate, often higher.
With that in mind the current 8% strike-rate is a little bit of a concern. Until his two winners yesterday he was only operating at around the 3% mark.
Champers On Ice was one that has been turned over for Pipe in the past couple of weeks so if the yard were indeed going through a small lean spell then it's worth forgiving him his run at Warwick. Not only did he bump into the exciting American (from the red-hot Fry yard) but the stats also tell us that his own yard were not exactly firing in the winners at that time and it may actually be that his second place finish is significantly better than it looks…
Pipe was having a bit of a lean spell but he may just about be ready to fire out of it…
.
4. Thistlecrack's Gold Cup opponents are starting to drop like flies…
At the start of the season I was like…
'No way should Thistlecrack be so short for the Gold Cup'
…then he had a run and I was still…
'I can't believe Thistlecrack is so short for the Gold Cup!'
…then he became favourite and I was like…
'Favourite for the Gold Cup!? Mind you, it doesn't look that strong a renewal…'
…then he flattened his King George rivals and I'm shouting…
'NOW he deserves to be favourite for the Gold Cup'
And that was before the Bradstock's ruled Coneygree out of the race AND Gigginstown retired Don Cossack AND THEN Valseur Lido was ruled out for the season!!
Sheesh!
Hammer blow after hammer blow for contenders for the race and it's already starting to look like a procession job for Thistlecrack.
He's already odds-on in most books and it's hard to knock that price really, making a strong case for anything else is providing a shade difficult at present.
Native River, in theory, could try and break his stable-mate from the front but it's hard to fully assess him given that he was able to run off the same mark in both the Hennessy and the Welsh National. He does, however, add a slightly unknown splash of interest to the race.
Djakadam has been there and proved he can't do it.
Cue Card, for all we'd love to see him win, is unlikely to turn around King George form and as an 11yo the age stats are firmly against him.
Outlander, yeah…well…maybe, he's a potential I suppose but does he have the firepower to beat Thistlecrack?
And then we are in the 20-1+ bracket.
It's really starting to look like an open goal for Thistlecrack at the moment…
That wont, however, stop me having a full on dig into the race for full NTF members in the coming weeks, hopefully the figures point towards something to have a pop at Thistlecrack with…
Can anything stop Thistlecrack in March…
,
5. Nicky Henderson's Handicap Chasers at Cheltenham really struggle to make an impact…
…well most of the time anyway.
I was aware of this angle as I've had it plugged into my Proform database for a while now but it was confirmed to me again on New Years Day when the well-fancied Vyta Du Roc (4-1) bombed out in the 3m2.5f Handicap Chase.
These are now the stats for the Henderson Handicap Chasers at Cheltenham (since the start of 2012)…
3/86 | 3.5% S/R | -£32.55 BFLSP – Win & Place 19/86 | 22% S/R
50% below expectation 
*Interestingly two of those handicap chase wins have come at the Festival in March.
Compare that to his Non-Handicap chasers at Cheltenham (17/54 | 31% S/R | +£6.80 BFLPS) and you can see there is something not quite clicking with his Cheltenham Handicappers.
Vyta Du Roc's defeat was just another to add to the long list of Henderson Cheltenham Handicap Chase defeats (losing run of 60 at present).
Make sure there is PLENTY in your favour before backing a Henderson Handicap Chasers at Cheltenham…
,
6. Ben Pauling may just have found a replacement for Barters Hill..
…and that horses name is WILLOUGHBY COURT.
The 6yo put in an impressive, grinding display from the front at Warwick in the G2 Neptune Novices' Hurdle and took his track record to an unbeaten 3 from 3.
It was a big leap in class for the Court Cave gelding but he brushed that aside with ease and although the jumping needs tidying up it's clear the raw ability is there.
The early signs are that he's a soft ground lover although it would be unfair to pigeon hole him as just one for the deep ground until further evidence is gathered.
I suspect his full ability won't be unlocked until he goes over fences next term, and that's where I'm really looking forward to seeing him, although this run tells us he fully deserves a shot at a decent prize in the spring.
Keep Willoughby Court on your short-term and long-term radar…
Ben (NTF)
*Stats sourced from Proform
8 responses to "What we've learned since the start of 2017…"