25
Jan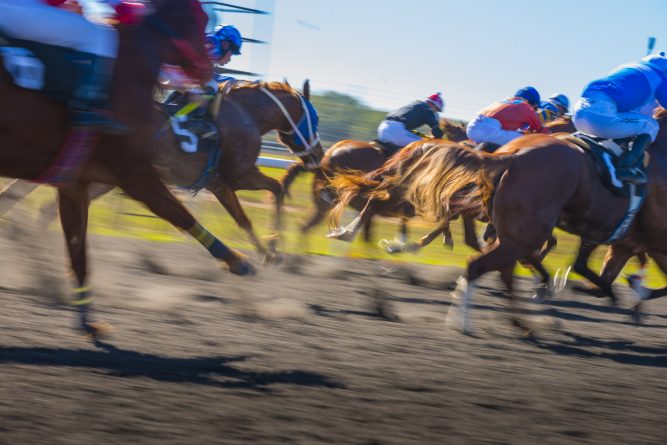 Tactical battle in store at Kempton?
The good old British weather is playing games with the jumping side of things again…but that's cool, we come prepared, we've got All-Weather Davy on our side!
Before I drop the latest analysis piece from A/W expert David Punshon, some news…
David's analysis will be moving towards a very small subscription based service shortly (I promise this will be very affordable). The reasons for this are twofold…firstly I have had a huge amount of people asking for more from David on a more regular basis, plenty expressing that they would be happy to pay for this. Secondly, the more I put Dave's work up on the free blog the higher the likelihood of his work being plagiarized by the unscruplious dodgers out there (this has already happened more than once!). It's a shame that happens but sadly not surprising…
Dave and I have been putting our heads together recently and we've come up with a plan that I'm confident you will all enjoy…well put it like this, if you like what you've seen on here from Dave over the past couple of weeks then you will love what he is proposing to do on a more regular basis! www.narrowingthefield.co.uk
I'll keep you all informed in due course and we are wary of everything that is going on in the wider world right now so I promise, this will be a very affordable service. Dave and I are looking forward to getting this going… www.narrowingthefield.co.uk
For now though, Dave's coverage of tonight's Fast Track Qualifier from Kempton (6.15pm)… www.narrowingthefield.co.uk
---
MONDAY 6:15 KEMPTON 6f CLASS 2 CONDITIONS STAKES
(FAST TRACK QUALIFIER)
This is the third Fast Track Qualifier for the 3YO Championship
WWW.NARROWINGTHEFIELD.CO.UK
LIKELY EARLY SPEED RUNNERS (MOST LIKELY TO RUN IN THE FIRST WAVE)
Stall 2 – BRAVADO looks another typical Mark Johnston from the front and catch me if you can runner. He is 3 from 3 so far and 2 from 2 on the AW winning at Lingfield and Wolverhampton, both times over this trip. He was slowly away on racecourse debut but still made rapid headway to lead after around 1½f at Wolverhampton although that form does look weak. He then made all to win by 4¾L on turf at Redcar but again that form looks suspect and last time out he made all over 6f at Lingfield to beat Rohan by 1¾L but interestingly he was giving Rohan 4lbs when officially rated only 1lb higher and they meet on level weights here. Mark Johnston as started 2021 with a 45% strike rate and 25 of his 40 runners so far in 2021 have either won or been placed.

www.narrowingthefield.co.uk
POSSIBLE EARLY SPEED RUNNERS (LIKELY TO RUN IN THE FIRST WAVE)
Stall 6 – MIGHTY GURKHA is 2 from 3 on the AW and 1 from 1 over CD. His only AW defeat came at Wolverhampton in December when unable to dictate the speed as he had in his previous 2 AW races. He has beaten Zamaani twice and although last time out was by a diminished margin of only ¼L, Mighty Gurkha was giving Zamaani 7lbs and today he only has to give him 5lbs.
SPEED TRACKERS (LIKELY SECOND WAVE RUNNERS)www.narrowingthefield.co.uk
Stall 4 – ZAMAANI has won twice on turf, both over this trip when racing just behind the early speed. He is 0 from 2 on the AW including over CD when finishing just over 2½L fifth of 10 in the Group 3 Sirenia Stakes won by today's rival Mighty Gurkha. Zamaani is officially rated 1lb superior to Mighty Gurkha but is 2lbs worse at the weights and has ¼L to find on their last run.
MID DIVISION (LIKELY TO RUN IN THE THIRD WAVE)www.narrowingthefield.co.uk
Stall 3 – LOYAL HAVANA is taking a massive jump in class having raced predominantly in Class 5 Company. He is difficult to predict run style wise as connections have tried all bar leading to date and all to no avail although I do suspect he will race in the third phase of runners. His form looks way below what is required here.
HELD UP OR UNPREDICTABLE RUNNERSwww.narrowingthefield.co.uk
Stall 1 – ROHAN had quite clearly been not been allowed to run on merit on his first 3 career starts but was a completely different animal when allowed to and coincidently with a large influx of cash. He won 3 races in a row, off 55 at Newcastle over this trip, off 61 here over 7f and off 73 at Lingfield when back down to this trip. He then came unstuck on his first run as a three-year-old but was strongly fancied in the market as he was for his 3 wins. He has raced in the rear or towards the rear on all starts and although this is a massive step up in Class, the CD should suit.
EARLY PACE THOUGHTS – TACTICAL POSSIBLY UNCONTESTED
Mighty Gurkha from stall 6 generally likes to lead but suffered for the consequences of being taken out of his comfort zone last time out and went too quick early. www.narrowingthefield.co.uk
Bravado from stall 2 has also been a definitive front runner in all 3 runs to date and is closely matched on Early Pace Averages with Mighty Gurkha.
Although they are both closely matched on Early Pace Averages both appear to like to dictate a slow early gallop. With experienced Jockeys riding I doubt they will take each other on early, so this is where it becomes difficult, which of the pair will sacrifice the lead?.
FINAL PACE THOUGHTS
Rohan is comfortably clear on Final Pace Ratings. His 5 AW runs have produced Closing Sectional Pars well clear of the corresponding CD Sectional Pars. www.narrowingthefield.co.uk
RACE TOUGHTS www.narrowingthefield.co.uk
Both Mighty Gurkha and Zamaani are Officially higher rated than both of the Fast Track Qualifier winners. www.narrowingthefield.co.uk
Judged on Official Ratings Zamaani has at least 6lbs in hand over his rivals and has 30lbs in hand over Loyal Havana. On Official Ratings he would be almost guaranteed a place on Finals Day but would have to run once more unless winning this. www.narrowingthefield.co.uk
Mighty Gurkha is in the same position in that on Official Ratings he would be almost guaranteed a place on Finals Day but would have to run once more unless winning this.
Judged on past years Bravado should just about have the Official Rating to qualify for Finals Day and he will have the qualifying 3 runs after this.
Rohan has comfortably qualified on the number of runs needed but may be vulnerable on Official Ratings unless at least running well in this. www.narrowingthefield.co.uk
CONCLUSION
A fascinating contest but unfortunately this isn't really a betting race for me. Mighty Gurkha and Bravado both like to dictate a steady gallop so I think it could become a tactical race and will likely depend on which of those 2 is allowed to dictate as I don't believe they will take each other on. In the back of my mind, I believe Hollie Doyle on Mighty Gurkha may be more conscious of ruining her chances by going too fast early as was the case last time out at Wolverhampton. Rohaan will likely be suited most by a tactical race but has already been beaten by Bravado under similar circumstances and is 4lbs worse at the weights. www.narrowingthefield.co.uk
Bravado does have to improve with at least 10lbs to find with Zamaani and 4lbs with Mighty Gurkha on Official Figures but he does look the most progressive and the yard are in fine form. If both Zamaani and Mighty Gurkha didn't need another run after this to guarantee Finals Day qualification I would be more confident on the chances of Bravado but both really need to win this or risk having to race again before Finals Day. www.narrowingthefield.co.uk
---
So a no-bet race for Dave…but this is exactly one of the reason why I wanted him on the site; he isn't punting just for the sake of it or just because he has covered the race. He's gathering information all the time, building up various pictures and scenarios, using all of this and adding it to his knowledge bank for when he does see a better opportunity in a future contest.
Great thing is though he has laid it all out for us, so we can look at the race through his eyes and his unique perspective and we can come to our own conclusions if we want to get involved in the race or not. Fantastic stuff. 
Best of luck if you are getting involved today and again, if you want to make sure you don't miss any future posts from David then simply sign-up to the free NTF mailing list here.
Ben (NTF) www.narrowingthefield.co.uk
AHEAD IN THE SAND
Doors to Dave's All-Weather Service will be opening very soon.
The service will run from the 1st of February until A/W finals day on Friday 2nd April.
A relatively short period but trust me, Dave has plenty of analysis and information he'll be providing to members during that time. 
Dave will be covering ALL remaining Fast Track Qualifier races as well as providing analysis for EVERY race due to be run on All-Weather finals day itself, along with PLENTY other all-weather analysis during the subscription period.
All for just £29.99!
Join the best All-Weather analyst on the block as he guides you through the sand in his own in depth and unique way.
Sign-up below 👇👇👇
!!DOORS OPEN SOON!!
Once you have completed the PayPal process please send an email to me (Ben) at – info@narrowingthefield.co.uk – to confirm the email address you would like added to the members mailing list for AHEAD IN THE SAND. People often use a different email than the one that is connected to their PayPal account so I just need to know the best email address to be contacting you on with the Ahead In The Sand analysis.

14 responses to "Tactical battle in store at Kempton?"