8
Oct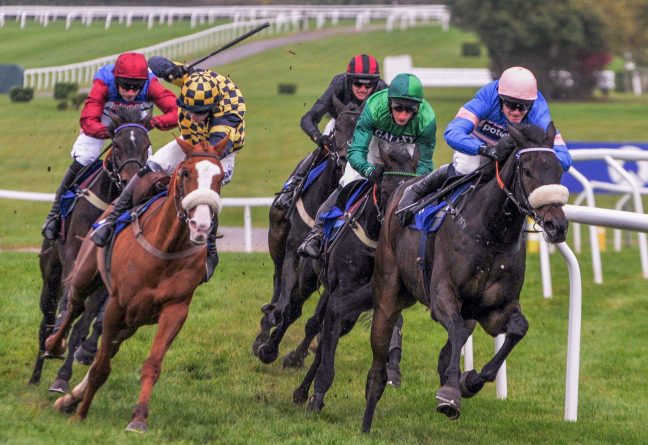 Six Winter Warmers to keep you off the National Hunt cold list…
As I continue my deep plunge into my own private notes I came across the classy mare that is LA BAGUE AU ROI…
What a season she had last year!
Five starts – four wins – two Grade 1's
An absolute superstar for Warren Greatrex and all connected to her.
From a personal perspective she was the star of last seasons Winter Warmers sextet, winning all three of her winter starts and taking her winter form (November – January) to NINE wins from NINE starts!
Well I say she was the star but I suppose BUCKHORN TIMOTHY would challenge her for that title, being that he raced once during the 'Winter Warmers' period and scored at the lofty odds of 20.03 (BFSP).
In total the 2018/19 winter warmers ran eleven times during the November – January period, winning six races between them and pulling in +£41.83 points profit to Betfair SP. I think that's what you call not too damn shabby!
You can still get that post HERE and in fairness they would all, to a certain extent, be worth keeping on the radar again this winter, particularly LA BAGUE AU ROI. She just loves the winter months and although things will clearly be plenty tougher for her now she steps out of novice company, she has proven time and time again that she's a lover of the winter months.
As a reminder of what the 'Winter Warmers' list is all about…
It concentrates on monthly patterns for individual horses and focuses on those types that excel in the November to January period, a period I personally see as the deep-mid-winter months.
As always I've tried to dip under the obvious crop of horses, you don't really need me telling you the Altior's, Bristol De Mai's and Buveur D'Air's of this world thrive during the deep mid-winter!
Check out the following six NTF 'Winter Warmers'…
.
SCEAU ROYAL (A King)
Nov – Jan form: 1-1-4-1-1-1-1-4-1-1 (8/10 – 2/13 in other months)
Alan King's 7yo had the unenviable task of trying to gun down Altior on three of four chasing starts last term and we all know how that scenario plays out (for everyone, not just Sceau Royal!).
With the Henderson superstar looking likely to be heading up in trip this season, however, that could just leave the door open for this lad to finally scoof up a Grade 1 outside of the novice ranks, the Tingle Creek being the obvious early season target to gun for, especially as that falls within his favoured winter months.
Look out for him under the following…
Fields of 7 or less | *Races worth 50k or less to the winner (where he's only lost once over fences, by a neck, in 6 starts)
*He at his absolute peak in those races, prior to this season Altior has been in his way in the more valuable races
.
BARON ALCO (G Moore)
Nov – Jan form: 1-1-1-1-3-4-1-2-4-2-1 (6/11 – 1/9 in other months)
Injury curtailed his season last term but he'd shown plenty in his three starts, which included an impressive win in the BetVictor Gold Cup at Cheltenham in November, to show that his previous niggle (which had kept him off the track for 577 days prior to seasonal debut at Chepstow) had left no ill effects.
The plan prior to the injury set-back last February was to send him over 3-miles and that makes him of a certain level of interest this season as that is a trip he is fully unexposed over to date (yet to race beyond 2m5f).
He actually looks a relatively adaptable type but look out for him under the following…
Handicap Chases | November (he is 4 from 4 in that month)
.
GETABIRD (W Mullins)
Nov – Jan form: 1-1-1-2-1-1 (5/6 – 1/5 in other months)
Can't help but feel we've not quite seen the best of this lad just yet and based on what we already know about him his best may only be seen during the winter months.
He has won once in the spring months but that's when he was able to run on heavy ground so there's clearly something he likes about a soggy bottom!
He's 0/5 at G1 level and if he's going to land something at the top level it's likely to be during his prime months of November to January…
Keep an eye on him under the following…
G2 level & below (he's an unbeaten 6 from 6) | 2m trips (he's an unbeaten 5 from 5 over the minimum trip)
.
---
The NTF Alternative 20 to follow list…
---
.
BAGS GROOVE (H Fry)
Nov – Jan form: 2-2-1-1-2-1-5-1-1-0 (5/10 – 4/9 in other months)
This 8yo is more than capable of winning out with the winter time but for me he's at his absolute prime when it's damp and miserable outside (that could be anytime in the UK but you know what I mean!!).
Not only is he a winter lover, he's also a horse with a stringent set of prime conditions to his name…
Race worth 21k or less | Good-Good to Soft = 1111211151212 (9/13, 3p – all 9 career wins)
If connections can find those conditions during November – January then he'd be of particular interest.
Keep a look out for him under the following…
Races worth 21k or less | Good or Good to Soft ground
.
TOP VILLE BEN (P Kirby)
Nov – Jan form: 3-1-1-2-1-1-1-P (5/8 – 2/13 in other months)
The 7yo really kicked on over fences last season and although he didn't quite cut the mustard at the top levels there was enough in his efforts to suggest he's more than just a Class 3 performer (all his wins have come at C3 level & below).
He starts the season on OR 151 and on his best form that probably does leave some wiggle room for improvement.
Look out for him under the following…
Good to Soft or softer | Grade 3 level & below
.
STRONG RESEMBLANCE (O Greenall)
Nov – Jan form: 6-1-1-2-1-1 (4/6 – 0/12 in other months)
A real winter lover this lad, given that he's drawn a blank every time he's run away from the November to January period.
The move to the Greenall yard last October really seems to have unlocked the horse's talents and there could yet be more to come from the 8yo.
Keep an eye out for him under the following…
Flat tracks | Class 4 level & below | 3m+…where he is…5112112 (4/7, 2p – all 4 career wins)
.
---
.
As always there are no guarantees in horse racing but based on previous form it would be disappointing should this batch of horses not again prove ready to fire in the winter months.
Ben (NTF)
p.s. If you missed my 'Alternative 20 to follow' list for the season then make sure you get your name on the FREE NTF service, where the link to the 'to follow' guide will be instantly sent to your in-box.
Remember this is the 'to follow' list that BANS any Mullins, Nicholls, Henderson or Elliott horses from making an appearance, preferring to stay more under-the-radar than the obvious bunch of horses that are banded about by most at this time of the year.
There has already been one runner from the list, it won at Stratford on Monday (7th October). Don't miss anymore of the NTF Alternative 20 to follow…
If you are not currently a free NTF member then join below and grab an array of FREE stuff for your punting pleasure.
p.p.s The majority of pictures I use on NTF are from the excellent equine photographer Michael Harris. If you're on Twitter then I thoroughly recommend you give him a follow (@mjyharris)
4 responses to "Six Winter Warmers to keep you off the National Hunt cold list…"