15
May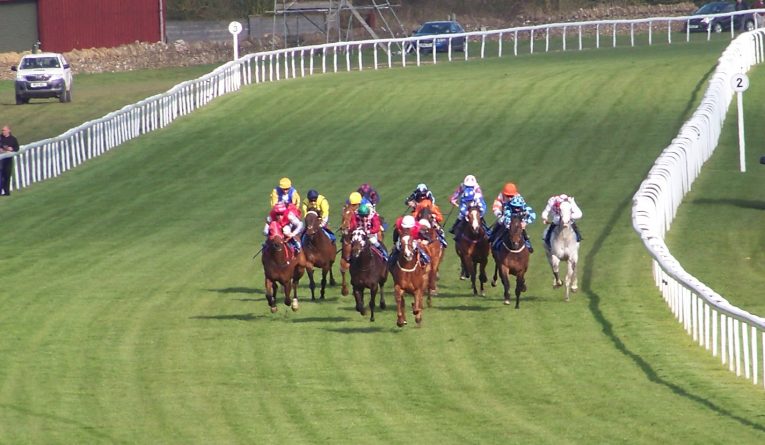 Six Handicap Sleepers for the 2020 Flat season…
Looks like there is now a concrete plan in place for the resumption of racing as of the 1st of June and all being well the ball will start rolling at Newcastle, with an 8-race card planned to get things back in motion.
Fingers crossed there are no bumps in the road between now and then (on many levels!).
I'm continuing to put my lockdown time to good use, picking through my notes with a fine-tooth comb and making sure all my ducks are in a line for the summer ahead.
The last few posts on here have seen me highlight some unexposed 3yo handicappers for your notebooks but today I'm going to look further up the handicapper spectrum and pinpoint a clutch of horses that we know much more about, and currently sit on a mark that should see them competitive from.
A group of horses I like to call… Handicap Sleepers.
If you've been following NTF for any amount of time this term – Handicap Sleeper – won't be new to you. I started highlighting these types back on NTF's old sister site BDH around 2015/16 (where did those five years go!?!) but if you are new to the site here's a brief explanation (which I've taken from a guide I released in 2016)…
What are Handicap Sleepers?
Handicap Sleepers, you know the sort. Those types that are slipping down the ratings, past their highest winning mark/official rating. The sort that people are ignoring because they think they are out of form. Yeah them, that's a Handicap Sleeper and I keep track of a vast quantity of them, waiting for them to meet certain criteria before putting the cash down and hopefully collecting at a tasty price.
But what makes a Handicap Sleeper qualify for my list?
Essentially I'm looking for a horse who's current OR (Official Rating) is LOWER than their highest ever win OR, ideally they will also be below or at least near their last winning OR. Added to their OR mark I also need to be able to establish strong trends and preferences from their winning AND losing past form.
The runners in this post…
All horses on the list below are there because they are perceived to be well handicapped by myself on old form (and official figures, of course) and I have been able to identify strong race conditions that they excel under. They are not the 'best' or 'most likely to win' Handicap Sleepers I have notes on, they are simply cherry-picked from a batch I was working on last night when updating my own notes.
This isn't a get rich quick scheme…
Again if you have been following me for any length of time you know that's not what I'm about. I put in the hard work and study to get the results. My 'Handicap Sleepers' method is a method I personally use to source large priced winners. Not all the time of course, not all of them will be as under the radar each time they hit the track as I would like them to be, but they offer plenty enough value plenty enough times to make it a worthwhile method to add to my overall portfolio. You do sometimes have to endure losing streaks with the method but this has to be expected. Generally/ideally you will be dealing with runners at the lower end of the market (larger odds) and you honestly can't expect them to win time after time, day in day out.
With this method you need take the highlights with the close calls, the big winners with the not even on the radar efforts, hopefully the close calls return some each-way nuggets allowing you a profit from your efforts, but you have to accept that you may have to wait a few runs to profit from a handicap sleeper, again this isn't a get rich quick scheme.
*Note. Sometimes these types of runners will win out with ideal conditions, without our money down. It happens; we deal with it and move on.
**Note. It's not always a case of waiting for ALL conditions to be ticked for a horse, you can sometimes be waiting forever for that to happen. If for example 4 of the 5 conditions are ticked it's a case of making a judgement call based on price and how important the missing angle is in conjunction with that days race.
So, lets crack on…
Here are Six Handicap Sleepers for your 2020 Flat notebooks…
COLONEL FRANK (M Quinn) – 6yo Gelding
Career record – 6 (wins)/29(runs), 4 places
Handicap Profile
Current OR – 79 | Highest win OR – 82 | Last win OR – 77
Prime conditions…
Turf | C3 level & below | July – November | DSLR 45 or less | OR 82 or less
Form when all conditions met…
141125214511 (6/12, 2p – all 6 career wins)
Other Notes…
Capable of winning on ground from Good to Firm right down to Heavy
Has won 2 of his 3 starts when returning within 7 days of his last run
He is 0/9, 1p on first 2 starts of season (so general needs a run or 2 to get going)
**
ARCAVALLO (M Dods) – 5yo Gelding
Career record – 3/24, 4 places
Handicap Profile
Current OR – 57 | Highest win – OR 81 | Last win OR – 81
Prime Conditions…
5f – 6f | Good to Soft or better | 12 or less runners | DSLR 30 or less | C4 level or below | OR 81 or less
Form when all conditions met…
6121122 (3/7, 3p – all 3 career wins)
Other Notes…
Unlikely to get back to the level he showed as a 2yo or get near his peak rating of OR 89 but he should be up to scoring off OR 57 and there was glimpses of hope on the A/W in the spring
**
JACKPOT ROYALE (M Madgwick) – 5yo Gelding
Career record – 3/21, 2 places
Handicap Profile
Current OR – 74 | Highest win OR – 80 | Last win OR – 80
Prime Conditions…
Turf Handicaps | Races worth £6k or less to the winner | Good/G-S/Soft | DSLR 16+ | OR 80 or less
Form when all conditions met…
1116 (3/4 – all 3 career wins)
Other Notes…
Moved from Mick Appleby to Michael Madgwick in the spring
Is 0/10, 0p in races worth more than £6k so looks to have a strong class ceiling to his abilities
All wins have come during July-September and he's 0/12, 2p in all other months
⇓⇓⇓⇓⇓⇓⇓⇓⇓
⇑⇑⇑⇑⇑⇑⇑⇑⇑
CLIFF BAY (K Dalgleish) – 6yo Gelding
Career record – 3/35, 8 places
Handicap Profile
Current OR – 46 | Highest win OR – 63 | Last win OR – 48
Prime Conditions…
Turf Handicaps | 7f – 1m1f | Field of 10 or less | NO Headgear | OR 63 or less
Form when all conditions met…
317311 (3/6, 2p – all 3 career wins)
Other Notes…
He's 0/16, 3p when wearing headgear
All wins have come when his SP is 8/1 or less and he's 0/15, 2p when starting at an SP of 17/2+
**
GRAPHITE STORM (C Cox) – 6yo Gelding
Career record – 4/25, 6 places
Handicap Profile
Current OR – 83 | Highest win OR – 89 | Last win OR – 83
Prime Conditions…
Class 3 level or below | 1-5 starts in current season | Straight track | Good to Soft or quicker | OR 89 or less
Form when all conditions met…
1231211 (4/7, 3p – all 4 career wins)
Other Notes…
Yet to win over further than 7f but has placed 3 times (from 7 starts) over 1m
All 4 wins have come between July – September and he's 0/12, 2p in all other months
He's 0/6, 0p at C2 level and looks to have a strong class ceiling to his abilities
**
START TIME (P Midgley) – 7yo Gelding
Career record – 5/30, 5 places
Handicap Profile
Current OR – 70 | Highest win OR – 82 | Last win OR – 70
Prime Conditions…
Race worth 8k or less to winner | Good-G/S-Soft | 7f – 1m 0.5f | NOT a straight track | Flat track (no undulations) | OR 82 or less
Form when all conditions met…
47191111 (5/8 – all 5 career wins)
Other Notes…
All wins between July – October, he is 0/8, 2p in all other months
Unlikely to get near his peak 2yo/3yo rating of 95 when owned by Godolphin and his ceiling is probably somewhere around the mid-high 70's
---
I've tons of similar notes stored against a wide spectrum of the more exposed flat handicappers currently in training, the above simply being a very minor selection of a group of horses I was working on yesterday, as I was updating my notes ahead of the 2020 Flat season.
It's not easy finding well handicapped horses that are also showing the tell-tale signs of coming into form and getting ready to strike. There are so many horses in training it's like picking your way through a thoroughbred handicap minefield at times! But if you take the time and do the research you can end up handsomely rewarded.
I'll look to get some more of these types up on the free blog in coming weeks but try and have a dig about for some yourself, maybe start building your own portfolio of 'Handicap Sleepers', it's a worthwhile task, trust me 😎
Before I leave you today I just want to take a small deviation away from the racing…
Football Index…
I'm been meaning to get involved in the trading world of Football Index for a long time. Racing, as always, however, managed to consume me and get in the way.
With racing currently under Lockdown restrictions, however, I decided to take the plunge (or maybe dip my toes in would be a better term) and sign-up for a Football Index account…and I love it!!
If you don't know what it is or have never heard of it I guess the best way to describe it would be some kind of mix between the Stock Markets and Betfair, with the players being the 'stocks'. It's essentially a Football Stock Market.
I'm sure you've seen the adverts going about, they pulled John Motson into their promotional activities a while back, which clearly boosted things plenty.
With only the Bundesliga on the go for the foreseeable (returning this weekend) it's given me a chance to understand the platform more without the continual buzz of games going on (for all I, like plenty of you I'm sure, can't wait for football to fully resume). 
If you rate your football knowledge, and particularly your player knowledge, I'd definitely recommend the site. 
One of the best things for me is that I've also discovered a stats based site that I can mine information from to help my analysis – IndexGain – it's pretty much like Proform but for Football (specifically for Football Index).
Why am I mentioning this on NTF? 
Not sure really, I just love the site and the whole idea behind it and I love that I can delve into a bit of data-mining before buying any shares. Equally you could also just go off your own knowledge, your feel for a player that you reckon you've spotted has the potential to become world class (and as such see his share price increase and make you money). I also know that many of you are deeply into football as well and this more 'long-term investment' tool is something I reckon plenty of you would enjoy.
I'm not affiliated to the site, I don't know the people behind it, I'm just genuinely looking forward to investing in the players and using my football knowledge and data-mining skills to turn a profit.
I've always had a love-hate relationship with 'standard' football betting but Football Index is different and suits my style (when it comes to football) much better.
I've no real 'tips' for you at the minute except DON'T invest in goalkeepers!!
My first investment was in a goalkeeper (current AC Milan & Italy goalkeeper) but after speaking to other traders I was told in no uncertain terms this was a bad move!! Thankfully there is a money-back guarantee on the site after your first seven days, which I happily availed myself of, leveled my portfolio back to scratch and reinvested more wisely with my initial stake (mistake made-lesson learned!!).
Anyway I've waffled on much longer than I expected to there…but if it sounds up your street then give it a whirl, I genuinely love the concept. And if you do sign-up for an account you can use my 'refer and earn code' (like Betfair used to do…might still do, not sure…) – 606282 – using that code means you get a free tenner and I get a free tenner, a tenner more you /I can invest and let a players performance on the pitch make us money (but not the goalkeepers!!).
That's all from me for now, I'll get on with trawling through my notes and tidying up my 'Handicap Sleepers' lists, most likely with the Bundesliga action on in the background as I keep an eye on my Football Index stocks…
Ben (NTF)
p.s with the flat season looking every increasingly likely to begin in earnest on the 1st June, I'll be looking to get a free guide or two out to all free NTF list members.
Make sure you don't miss out by hooking on HERE
3 responses to "Six Handicap Sleepers for the 2020 Flat season…"