13
Sep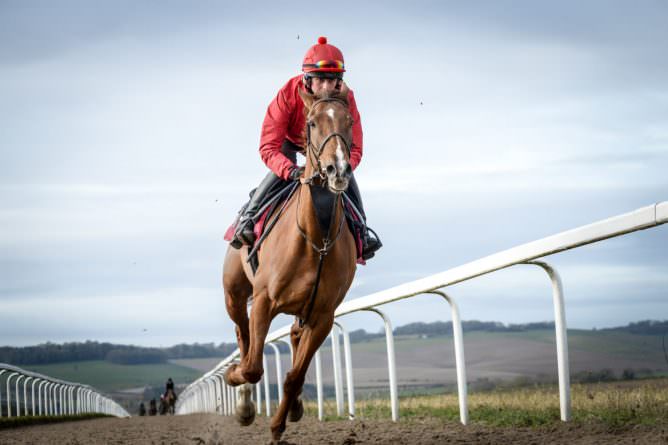 One to follow from the 2018 Kerry National…
.
Well safe to say yesterday's Kerry National did not go my way!
But that's racing, I accepted a very long time ago that you can't win every race you play in, that's not how this game works. If you did win every time you put your money down, well I'd be writing this from my own Caribbean island! (for the record I'd probably be calling it Benbados or BenAitken Republic, something catchy like that…)
This game can't always be about winning but you should always view winning and losing races in the same manner, and that's with one eye on sourcing future winners/profitable betting opportunities.
Not all races offer up such opportunities and although yesterday's Kerry National was a bit of a fiddly run affair it does look like a race that should produce at least a few winners in the coming months…
Second placed SATURNAS is the obvious eye-catcher, finishing strongly down the home-straight to only go down by a neck at the line. He was the only horse to make any real impact of those that were held up, in a race that clearly favoured those on or close to the pace, and with only 7 chase starts in the bank, as well as a G1 Hurdle win on the CV, it's clear he should have more to offer. The market probably won't miss him next time out but he'll be worth keeping on the radar.
10yo ROGUE ANGEL (third home) has been looking sprightly of late (form of 2-2-3, all in competitive handicap chases) and he's clearly a danger from his current mark of OR 132. Perhaps even more of a test would have suited him and although he's unlikely to be running up a sequence of victories at his age it would be no surprise to see him continue to run well from similar marks.
Fifth home SHANTOU VILLAGE seems to have finally seems to have rediscovered the spark of his novice season and it would be no surprise to see him pick up another race before the handicapper anchors him again (started last season on OR 149 and struggled until he dipped below OR 140).
BLAZER (8th) was almost certainly given too much to do from out the back but he was creeping closer when badly hampered 4 out by the faller. He wasn't going to win from there but he would certainly have finished a whole lot closer and he is surely better than his current mark of OR 139. Whether he's a proper 3m horse is questionable, and if they keep holding him up to 'get the trip' we'll never properly find out anyway, but it would be disappointing should he not be able to win from his sub-140 mark.
Those four are of varying levels of interest going forward but it is the following horse that I really want to notebook…
One to follow from the 2018 Kerry National…
9th – A RATED (H De Bromhead)
The 7yo was up in the firing line most of the way in this 3 mile contest and only started to give way from around 3 out. Once they turned for home, however, his stamina reserves properly bottomed out and he ended up plodding home a distant 39L 9th.
That, however, is not a true reflection of his run as it was simply his stamina that let him down here and nothing else. This was only his second try at 2m7f+ and both times he's been beaten 26L+ and for me he's just not a 3 miler (he did win a P2P over 3m but we all know that's not a true reflection of a horse's stamina capabilities, due to the wide variety of talents on show in that discipline). If he found himself in a 3 mile contest where he was able to dictate the pace on his own then he might be able to make his stamina reserves stretch but the best place to be catching him looks to be the 2m4f – 2m6f trips (form of 1444232U – 1/8, 5p).
This was only his 4th start for Henry De Bromhead and if you look at his debut run for the yard at the Punchestown Festival in April (2nd behind Kemboy) and his 3rd run for the yard (2nd in the Galway Blazers Handicap at the Galway Festival) then it's clear his new trainer has inherited a horse with plenty of talent in the bank.
A return somewhere in the next 30 days would be interesting as he's won both times he's raced within 30 days of his last start, hopefully with the aid of a little drop in the handicap after this effort.
He's a bold front-runner who can really get the field in trouble when he gets into a rhythm and I'd be disappointed should De Bromhead not manage to get a win into him at some stage this season.
Ben (NTF)
2 responses to "One to follow from the 2018 Kerry National…"