11
Sep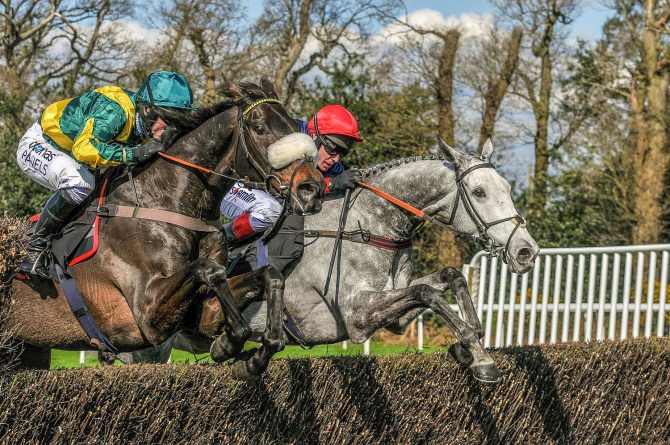 2018 Kerry National Analysis: The NTF Trends Assault…
.
Somehow we've rolled around to Kerry National time for another year!
It's probably just me getting older… but where the hell did the last year go?!?
Best not to think about it though and just accept the fact that it's KERRY NATIONAL TIME AGAIN!!
18 runners set to slog it out through the rain-softened Listowel turf in search of the lucrative 100k+ pot.
As usual I've ripped into the race and put it through my tried and trusted NTF Trends Analysis as I try yet again to nail the winner of this beast of a staying chase!
It actually took me a while to finally land the winner of this race. I've been covering it on the free NTF Blog for a number of years, the race becoming somewhat of a starting point for me for the jumping season ahead. The first few years of covering it saw a solid sprinkling of E/W returns, a couple of them coming agonizingly close to bringing home the full booty, but it wasn't until the last couple of renewals where I was properly rewarded for my hard graft, with the 1-2 being nailed two years ago and the staggering 1-2-3 being landed last year!
Man that was a good one…
Just rewards, I feel, for the near misses I had suffered in the preceding 3 or 4 years. The agony of being so near yet so far but trusting the trends and the hard graft and knowing the pay-off will come in the long-term…
To be fair I'm a sucker for a National anyway and this race in particular is one I relish, one I really look forward to. It's another of those checks on my list that tell me the jumping game is imminent, that's when I come alive, that's what I bloody live for!!
Win, lose or draw this time round (the draw being unlikely, admittedly!), this is an important race for me. It's the race that properly awakens the jumping side of my brain. It's fires up the National Hunt race analysis zone in my bonce that's been sitting (relatively) inactive since the Swinton Hurdle in May. I've dabbled in the odd National Hunt activity since then but it's pretty much been a full frontal assault on the flat stuff throughout the summer months. But, as I said, it's the jumps that I live for and there is nothing better for me than knowing I have hundreds of races to cover for NTF members from the middle of next month, all the way through until late spring 2019. And again, this race is a vital cog in that wheel, regardless of the outcome. I suppose it's like my pre-season, the time to get my eye back in, time to make sure I'm match fit for the middle of October…although saying that I do treat this race like all my other analysis races…and that's deadly serious!
How you play the race is up to yourself but to help you on your way you can download the full NTF analysis guide from the following link…
[file_download style="2″][download title="Kerry%20National%20Analysis%20Guide" icon="style1-Pdf-64×64.png" file="https://www.narrowingthefield.co.uk/wp-content/uploads/2018/09/Kerry-National.pdf" package="" level="" new_window="Y"]Kerry%20National%20-%20NTF%20Full%20Race%20Analysis%20Guide%3Cbr%2F%3E(Click%20to%20download)[/download][/file_download]
As always you don't have to side with my selections, there is plenty of analysis in the guide that you can utilize for your own thoughts and workings.
If, however, you just want to see what I'm backing my own personal selections are below…
[feature_box style="2″ only_advanced="There%20are%20no%20title%20options%20for%20the%20choosen%20style" alignment="center"]
Shortlist
CALL IT MAGIC – 11/12
DELL ARCA – 11/12
OSCAR KNIGHT – 11/12
WOUNDED WARRIOR – 11/12 – NON-RUNNER
ALL HELL LET LOOSE (RES) – 11/12
Conclusion/Selection(s)
CALL IT MAGIC (R O'Sullivan) – Autumn is the time of the year you want to catch this 8yo, with form of 1211 (3/4, 1p) in the September to October period and with a pipe-opener at Galway under his belt from last month he should be ready to fire here. Two starts ago he put in a solid round in the Irish National before fading in the final couple of furlongs (the 3m5f trip on heavy probably proving too stern a test for his stamina reserves) and this return to a flat 3m trip will be much more to his liking (form of 13251 (2/5, 2p) on flat tracks). He has winning form on ground from Good all the way down to Heavy so the Soft underfoot conditions he meets with here won't be an issue and he looks seriously over-priced in this.
OSCAR KNIGHT (T Mullins) – Another that had a pipe-opener at Galway last month and although all his winning form has come over 2m2f – 2m4f I don't think he's one that doesn't stay this 3m trip, given he's placed on 4 of his 6 starts over 3m-3m0.5f trips. In fairness he's never been the easiest horse to make solid cases for but he's often hinted he's got a decent pot in him somewhere and with trip, track (seems best on LH tracks, only unplaced on 3 of his 9 handicap starts on LH tracks) and ground all in his favour, and plenty enough juice in his price, he's one I want to have on my side.
I find it difficult to make a case for DELL' ARCA, despite his strength on the trends, and he's never been one I've been keen on over fences. If he wins this then it'll be a sore one but he's just not for me. ALL HELL LET LOOSE is first reserve so isn't guaranteed a run and I also have a suspicion that's he's at his absolute best going right-handed. With that in mind I've dipped into the next group of horses on the trends list (10/12 group) for my third pick…
BLAZER (W Mullins) – Still very much unexposed as a chaser (6 starts to date) and he's even less exposed over these sorts of trips, this being only his second crack at 3 miles. Willie Mullins has fired a fair number at this race (29 since 1997, more than any other trainer) but both his winners and 3 of his 5 placed horses were 6yo's-8yo's coming off a top 2 finish LTO (applied to all 29 of his runners gives a form line of 744112 (2/6, 3p)) and this lad fits that angle. A mark of OR 139 looks exploitable, especially now upped in trip, and I want to have him covered here.
[/feature_box]
Best of luck if you are getting involved today.
Ben (NTF)
p.s. There will be numerous free guides and posts heading out to members of the NTF free list over the coming weeks so if your not on that list make sure you get your name on there by using the form below…
[optin_box style="20″ alignment="center" opm_integration="N" email_field="email" email_default="Enter your email address" integration_type="aweber" double_optin="Y" gdpr_consent="disabled" consent_1_enabled="no" consent_2_enabled="no" consent_notes_field="missing_integration_type" thank_you_page="https://www.narrowingthefield.co.uk/" list="1970061″ name_field="name" name_default="Enter your first name" name_required="Y" opm_packages=""][optin_box_field name="headline"]Join the FREE NTF list…[/optin_box_field][optin_box_field name="paragraph"]PHA+R2V0IHJlYWR5IGZvciB0aGUgMjAxOC8xOSBOYXRpb25hbCBIdW50IHNlYXNvbiB3aXRoIHRoZSBoZWxwIG9mIE5URi4uLjwvcD4K[/optin_box_field][optin_box_field name="privacy"]I value your privacy and would never spam you[/optin_box_field][optin_box_field name="consent_1_label"][/optin_box_field][optin_box_field name="consent_2_label"][/optin_box_field][optin_box_field name="top_color"]undefined[/optin_box_field][optin_box_button type="0″ button_below="Y"]Join Today![/optin_box_button] [/optin_box]