26
Aug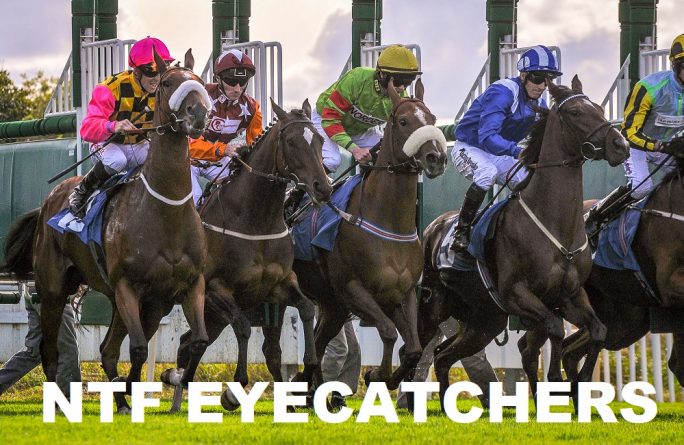 NTF Eyecatchers: 26-08-19
.
Another of the summer festivals enters the form book, with the 2019 York Ebor meeting throwing up plenty of blistering performances.
ENABLE & STRADIVARIUS inevitably stole the show but for me the performance of the week had to be MUMS TIPPLE, who slaughtered his field by upwards of 11 lengths in the Goffs UK Premier Yearling Stakes on Thursday.
The most interesting angle for me with this youngster is how well the form of his debut victory at Ascot (26th July – Anders Foundation British EBF Crocker Bulteel Maiden Stakes) has been working out. Four of the seven runners have run since and ALL four have won, two of them at Class 2 level whilst the other two toyed with the opposition at Class 4 level.
It's hot form and it's a race that's well worth keeping on the radar. The early signs are that it's one of the hottest maiden contests to be run this season.
Away from that rather obvious eyecatcher here is my weekly report on the NTF eyecatchers that ran over the past week as well and a new one to add to the squad…
Eyecatchers report: 18th Aug – 24th Aug
Thursday 22nd
BALTIC BARON (11th of 18 at York – SP 12-1)
No real excuse but I suppose he was parked wide with no cover for most of the contest and he could just be one that needs some cover and a tow into the race. Wouldn't be giving up on him but it was a disappointing effort, no doubt about that.
Saturday 24th
ROTHERWICK (3rd of 6 at Goodwood – SP 8-1)
Good to see the handicapper shift him back down to a winnable mark and these conditions were suitable for him. He was parked out the back in this, which is usual for him, and he just got going a shade too late. He was absolutely flying in the final 100 yards and almost snatched second and in fairness it was a decent enough effort, he just maybe could have done with a slightly larger field to attack and pull him into the race a bit longer. Worth noting that the form of his 4th at Windsor (12th August) is looking strong, with the 3rd & 5th already parking themselves in the winners enclosure and the winner – Caradoc – going mighty close in the SkyBet Handicap at York on Friday (23rd), finishing 1/2L third. Certainly a positive pointer to the current form of Rotherwick…
GRIMSDYKE (6th of 15 at Redcar – SP 9-2)
I suspect he was undone by the draw for the second race in succession here. He was draw 15 of 15 (with non-runners taken into account) and the five that finished ahead of him were drawn 5-3-4-2-8, the pace was clearly drawn on the opposite side to him; he possibly finished as close as the pace make-up of the race allowed. Ground was possibly on the quick side for him as well (Good to Firm). Worth keeping on the radar in the short-term, he'll be winning again when he gets a bit more of a rub of the green with regards to the draw.
Now for the latest NTF eyecatcher…
NTF Eyecatchers
A MOMENTOFMADNESS
6th in the C2 Sky Bet And Symphony Group Handicap (York – 21-08-19)
The 6yo fired in a much better effort than on recent starts, although I'd be confident those recent 'poor' runs can simply be attributed to him not having prime conditions to attack. He had those prime conditions here – OR 99 or less | Good or quicker & A/W | Flat/Slightly undulating tracks…where he is 8/15, 2p (all 8 career wins) – and that resulted in a much improved effort and a run that strongly hinted that he's getting ready to grace the winners enclosure again. In fairness to the horse York possibly isn't quite his favourite hunting ground – form of 0-4-8-0-6 at the track – so that's perhaps another pointer towards marking this effort up a pound or two on the bare form. The race was also won by a bang in-form performer in the shape of Dakota Gold so getting to within 1L of that one again adds to the level of performance attained by the Charles Hill horse.
Given the fact he won the Portland Handicap at Doncaster off 99 last season it's not hard to come to the conclusion he's on a knocking good mark at present (ran off 95 at York) and given prime conditions to run under you'd be disappointed should he not manage to snaffle career win number nine before seasons end.
---
A MOMENTOFMADNESS has been added to the eyecatchers page along with the rest of the eyecatchers squad, making it easy for you to keep a track of them as one.
I'll leave you today with a bit of Katie Melua so we can all chill out on this fine Bank Holiday Monday…
Ben (NTF)
2 responses to "NTF Eyecatchers: 26-08-19"