18
Aug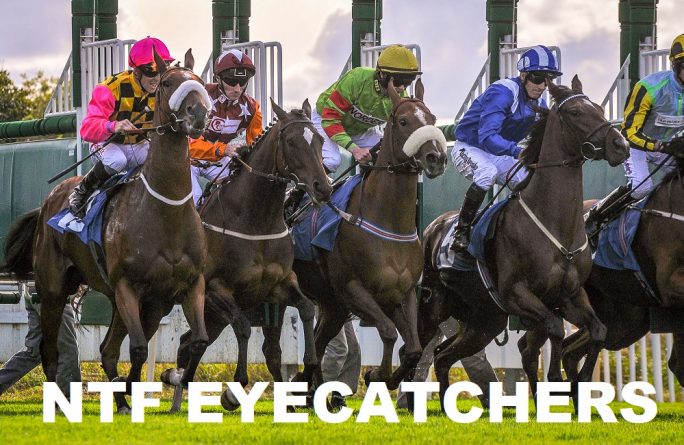 NTF Eyecatchers: 19-08-19
.
Jeez…another week rolls past…where does the damn time go!?!
Man I sound old… 🤣🤣
Busy week this week, with the four day York Ebor meeting consuming most of my time for full NTF members. (discounted end of season offer available here for non-members).
With that in mind I won't dilly-dally with the eyecatchers report, although before I drop the latest NTF eyecatcher I've a quick report on the eyecatchers than took to the track last week…
Eyecatchers report: 11th Aug – 17th Aug
Monday 12th
ROTHERWICK (4th of 6 at Windsor – SP 8-1)
Disappointingly (and surprisingly) he had been raised 3lbs for his 2.25L 3rd at Goodwood last time out, meaning he had shifted above his handicap ceiling of 85, meaning this was a no bet race (from my perspective anyway). Some may think that's a bit too strong a rule to be applying but when you consider the fact the horse is 0/25, 4p when racing from a mark of 86+ (ran here off 86) but 6/27, 11p when racing from 85 or less, it's clear to see the horse has a very distinct ceiling to his abilities. Beaten 4L at the line here should hopefully see the handicapper shift him down a pound or two and put him back in his prime rating range. To be fair I doubt anything was beating the well punted and unexposed favourite CARADOC in this, he was clearly well-fancied to get the job done here (which he did). For the record I'd consider ROTHERWICK from marks above OR85 if a claimer was riding to pull his mark back to 85 or less. He'll have better chances than this once the handicapper knocks him back down again, for all this wasn't actually a bad effort.
Thursday 15th
TRIBAL CRAFT (2nd of 7 at Salisbury – SP 9/2 from 8/1)
Big run in a hot race, only beaten by a horse that still holds an entry in the Arc (Sea Of Faith). Got a better break here than she did at Goodwood and despite being beaten 3L at the line I don't feel that's a true reflection of the performance. It was upwards of 6L back to the rest of the field and this was a pleasing effort, she won't always be bumping into opponents with the potential of Sea Of Faith. I'd be confident there's still plenty more to come from the 3yo.
Saturday 17th
TOMMY G (8th of 9 at Doncaster – SP 5/1) Trip and ground bang against him and he simply could not have been a consideration to be punting in this contest. This was over 5f and he's now 0/12 over the minimum trip and he also now 0/13 on Good to Soft or softer (this was Soft). Strange placement and even stranger he started as short as he did. There will be PLENTY better opportunities for him.
Now for the latest NTF eyecatcher…
NTF Eyecatchers
CUBA RUBA
4th in the C5 William Hill Handicap (Ripon – 17-08-19)
This was the 3yo's third start in handicap company in the past month and despite the fact he's yet to open his account in six career starts I'd say he's improved with each effort, particularly his last two starts over the 1m4f trip.
This run was actually a small step up in grade from his previous two handicap starts (this was C5 level, previous two were C6 level) and all bar one of his opponents were bringing recent winning form to the table, most of that form looking pretty decent for the level as well.
Tim Easterby's 3yo traveled smoothly enough throughout this contest before hitting a small flat spot 2f out. To his credit, though, he knuckled down and dug deep and stayed on stoutly all the way to the line, only going down by 2L in 4th at the line.
The winner – Euro Implosion – will surely be up to contesting higher levels (at least C4 contests if not higher) and that makes the mark of 58 that Cuba Ruba ran from here look like a knocking good mark for connections to be taking advantage of.
I've a feeling he'll stay further than the 1m4f trips he's faced on recent starts but he's got the tools to land something over 1m4f before they considering stepping him up to the longer trips. Easterby has got him very handily handicapped over shorter trips (maiden races were over 7f – 1m0.5f) and he looks ready to open his account now he's being gunned at these longer distances.
---
CUBA RUBA has been added to the eyecatchers page along with the rest of the eyecatchers squad, making it easy for you to keep a track of them as one.
I've also added him to my horse tracker, I'd personally recommend the RacingUK tracker if you access to the site.
I'll leave you with a bit of Ice Cube (Ice Cuba?!?)…
Ben (NTF)
4 responses to "NTF Eyecatchers: 19-08-19"