2
Sep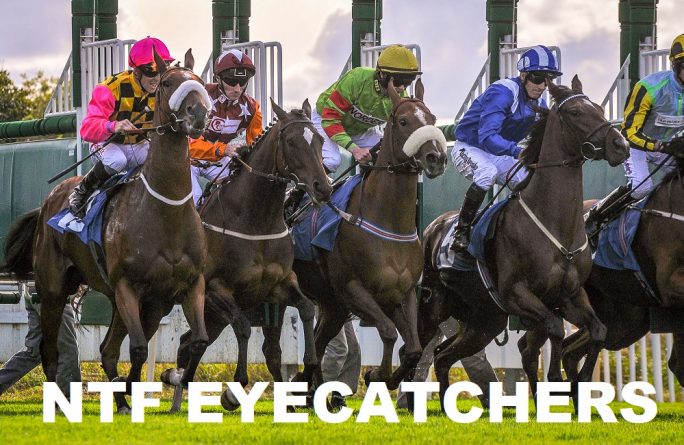 NTF Eyecatchers: 02-09-19
.
I love September!
As mentioned in my email to free members yesterday it's the time of year I really start to hunker down into some behind the scenes National Hunt study, methodically picking through my mass of notes and starting to get my ducks in line for the start of the National Hunt season proper.
If you are not on the free list then you will have missed the first FREE NTF Guide of autumn – How to profit from the 'Big Guns' in the September/October period – but not to worry, there's still time to grab the guide, just visit this page and get instant access.
That guide is just the beginning of what will be an intense period of National Hunt prep work for myself, the fruits of some of that labour will be shared on this here free blog.
That's not to say I take my eye of the flat game, however, far from it, that side of the game is still fully ticking away for me and here is my weekly NTF Eyecatchers report as well as a new Eyecatcher to add to the squad…
Eyecatchers report: 25th Aug – 31st Aug
Wednesday 28th
CUBA RUBA (1st of 6 at Musselburgh – SP 6/4)
The 3yo was heavily backed to get the job done here and that's exactly what he did, with what looked to me like plenty still up his sleeve.
Despite the small field he didn't get the cleanest of runs in the closing stages but once he found the room he knuckled down doggedly to open his account at the seventh time of asking.
I still think he'll handle longer trips and that may ultimately be where his future sits, with his smooth travelling style likely to help him last out the longer trips easily enough.
It's worth noting that the form of his two previous starts prior to this effort have been working out well…
His 4th at Thirsk on the 9th of August has seen 4 runs from the field, with 3 of them winning.
His 4th at Ripon on the 17th August has seen 5 runs from the field, with 3 winning and 1 placing. One of the wins came at a higher level as well, boosting the form of the race further.
CUBA RUBA could yet win again in the short-term, providing the handicapper doesn't over-react to this effort.
Friday 30th
LYNDON B (1st of 5 at Sandown– SP 2/1)
Another winning 3yo for the list and another that was extremely well-backed as the day went on.
I suspect this one also won with a bit more up his sleeve than the winning margin indicates.
Like Cuba Ruba I could also see this one running well in the short-term, although they may well have to raise their sights a shade after this one.
Saturday 31st
TRIBAL CRAFT (6th of 6 at Sandown– SP 9/2)
The 3yo came off worst in the bumper car action as they turned for home (how Franny Norton did not receive any sort of ban for his riding in this is beyond me!) and that finished her chances there and then. There's a chance she may have just been starting to feel the pinch anyway but clearly the interference gave her no chance at all. Given the way she handled some of the bends on the Roodeye you'd have to think she probably wasn't quite handling the tight track either.
I was also slightly surprised they decided to run her outside of handicap company, her mark does look very exploitable, so hopefully they head back down that route on coming starts.
There are a number of reasons to strike a line through this effort.
Now for the latest NTF eyecatcher…
NTF Eyecatchers
JUMIRA BRIDGE
5th in the C3 Play 4 To Score At Betway Handicap (Sandown– 31-08-19)
The 5yo has spent a lot of his recent starts parked too high in the handicap to be fully effective but the handicapper has started to relent and the benefit of that easing was shown here…well it would have had Robert Cowell's charge not met with a wall of horses just as he was getting into top gear!
When the gap did appear he started to motor home but the front pack had flown by then and he could only manage 5th, beaten 1.75L at the line.
He ran here off OR 90 and that makes him significantly more attractive than when on higher marks, where he is a vacant 0/18.
Take a look at his OR splits…
OR 90 & below – 5111622
OR above 90 – 540454909757282023
I'd have prime conditions for the horse as…
OR 90 & below | Good or quicker ground | Class 2 & below (race worth 20k or less to winner)
Where he returns a form line of…
5-1-1-1-2-2 (3/6, 2p – all 3 career wins)
There was a lot to like about this effort and you feel with a clean run he could well have been winning this latest start.
---
JUMIRA BRIDGE has been added to the eyecatchers page along with the rest of the eyecatchers squad, making it easy for you to keep a track of them as one.
I'll leave you a blinder of a tune today…the might QUO!!
Ben (NTF)
2 responses to "NTF Eyecatchers: 02-09-19"