10
Sep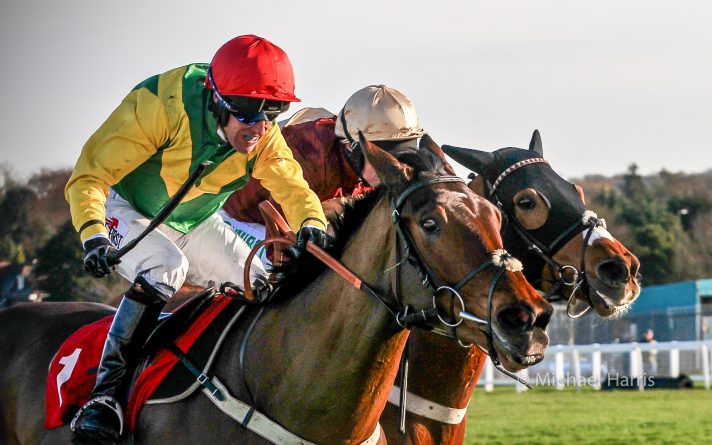 2019 Kerry National Analysis: The NTF Trends Assault…
.
Kerry National time again!?!
Jeez! I can remember doing the 2018 version like it was yesterday…
Love the race though as it's another checkpoint on the way to the start of the jumping game proper.
18 runners set to tackle the tight turns of Listowel in search of the lucrative 100k+ pot.
As usual I've ripped into the race and put it through my tried and trusted NTF Trends Analysis as I try yet again to nail the winner of this beast of a staying chase!
In fairness it took me a good few cracks to finally land the winner of this race. I've been covering it on the free NTF Blog for a number of years, the race becoming somewhat of an 'official' starting point for me for the jumping season ahead. The first few years of covering it saw a solid sprinkling of E/W returns, a couple of them coming agonizingly close to bringing home the full loot, but it wasn't until recent renewals where I was properly rewarded for my hard graft, with the 1-2 being nailed three years back and a staggering 1-2-3 being landed two years ago!
Last year, well that was a bit of a duffer, but that happens, that is the nature of this beast, you can't win 'em all.
I trust the trends though and I'm always confident the hard graft pays in the long-term…
To be fair I'm a sucker for a National anyway, I need no excuse to dig deep down into a marathon chase, and this race in particular is one I savor, one I really look forward to. As I said, it's another of those checks on my list that tell me the jumping game is imminent, that's when I come alive, that's what I bloody live for!!
A cracker or duffer this time round, this is an important race for me. It's the race that fully awakens the jumping side of my brain. It's fires up the National Hunt race analysis sector in my coupon that's been sitting (relatively) inactive since the Swinton Hurdle in May. I've dabbled in the odd National Hunt activity since then but it's pretty much been a full frontal assault on the flat stuff throughout the summer months. But, as I said, it's the jumps that I live for and there is nothing better for me than knowing I have hundreds of races to cover for NTF members from the middle of next month, all the way through until late spring 2020. And again, this race is a vital cog in that wheel, regardless of the eventual outcome. I suppose it's like my pre-season, time to make sure I'm match fit for the middle of October…although saying that I do treat this race like all my other analysis races…and that's deadly serious!
How you play the race is, as always, up to yourself but to help you on your way you can download the full NTF analysis guide from the following link (if you just want the shortlist and conclusion then it's further down the page)…
---
---
As always you don't have to side with my selections, there is plenty of analysis in the guide that you can utilize for your own thoughts and workings.
If, however, you just want to see what I'm backing, my own personal selections are below…
---
2019 NTF Kerry National Analysis
Trends Shortlist…
SOME NECK – 9/10
ALL THE ANSWERS – 9/10
RAVENHILL – 9/10
>
Conclusion/Selection(s)
RAVENHILL (G Elliott) – This 9yo comes here unexposed as a chaser after only 4 starts (form of 1-2-1-5) with the last time out 5th coming in the Galway Plate very much suggesting he's up to races of this level (first try in the grade). We know he stays well given he's won over 3m1f over hurdles and gone close on his two other starts over 3m, so stamina won't be an issue. It's also worth noting that Elliott has an excellent record at this Festival with his NH runners that fit the following profile…DSLR 11-75 | 2+ starts in season | SP of 10-1 or less…which returns…11/34 | 32% S/R | +£57.94 BFLSP – W&P 15/34 | 44% S/R and he's also saddled 2 of the last 3 winners of this race as well as the 3rd horse in last years renewal. My only real quibble with this one is Denis O'Regan in the saddle as he's 0/52 over 2m3f+ trips at the track. That, hopefully, won't be an issue and he'll manage to steer this unexposed gelding home in front.
ICANTSAY (J Patrick Ryan) – I want to dip down to the next set of trends qualifiers (8/10 group) for my second bet, primarily because of this one's record at the track (1-3-2-2) and also because of his trainers record at this meeting with his handicap chasers…7/16 | 44% S/R | +£36.53 BFLSP – W&P 10/16 | 63% S/R (since 2015). The horse himself was an eye-catcher 2 starts back when finishing 0.5L second in the Galway Blazers Handicap at the Galway Festival and he could well get a similarly free spin on the front end here, given we know he handles the fences (1 from 1 over the Listowel fences) that could make him hard to catch. He stays well (has won at up to 3m2f), handles most ground, has plenty form in large fields and looks over-priced in this.
Thoughts on others…
ALL THE ANSWERS was visually impressive last time out albeit the form doesn't look anything all that special, which is a small concern. He's untested beyond 2m4f so that brings a bit of a question mark but he is improving and there's no doubt he's interesting, I may yet back him…
SOME NECK is strong on the trends but his handicap chase form isn't great (0/5, 0p), he's yet to convince over 3m+ (4UF665) and Mullins is only 2/28, 4p with his first time blinker wearers. He is better off with Valseur Lido & Yorkhill at the weights from their last meeting and he is clearly strong on the trends but he's just not for me.
MOVEWITHTHETIMES, I get why he's fancied but at the end of the day he's 0/10, 1p in races worth more than 8k (4/4 below that) and I can let him win this without me backing him.
YORKHILL, well he's got all the talent but he's been very in and out since his novice chase days (1 win in 10) and he's been well beaten all 4 starts at 3m+ (41L, 59L, 25L & 26L).
DELL' ARCA ran well in this last year off 6lbs higher but he's done precious little since. Second start of a wind op though so he might (big might!) run well at a price.
---
Best of luck if you are getting involved in the 2019 Kerry National.
Ben (NTF)
p.s. There will be numerous free guides and posts heading out to members of the NTF free list over the coming weeks so if your not on that list make sure you get your name on there by clicking on the below button…
4 responses to "2019 Kerry National Analysis: The NTF Trends Assault…"