16
Dec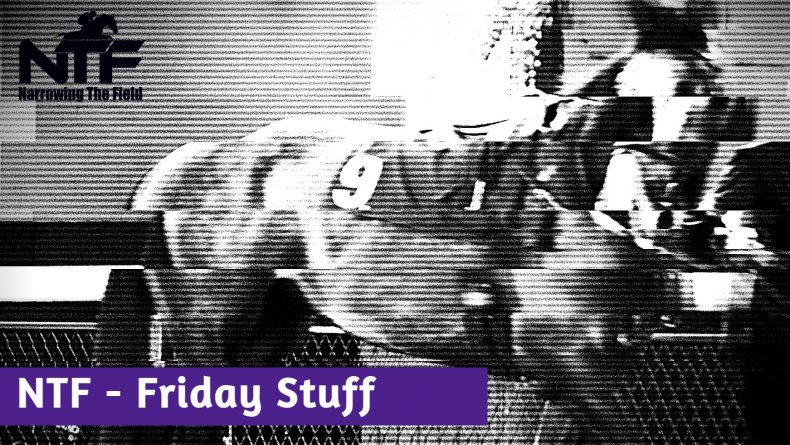 A couple of bits and pieces for you guys to tuck into today…
.
ALL-WEATHER ANALYSIS: 16-12-22
All Weather Davy (AWD) takes a look at one race from each of the two UK All-Weather meetings set to be run today at Southwell (235) and Kempton (745). Today AWD gives access to his ratings files for each race and also provides an explanation of what each column on the ratings sheet means, so you will know exactly what you are looking at in each column…
.
.
THE RACING PODBLAST: EPISODE 10…
The Racing Podblast hits double figures this week and Tony and I haven't let the current deep freeze get in our way…
Obviously there is no National Hunt racing for us to cover this weekend so we've had a look ahead to two of the big field handicaps set to be run during the Festive period; The Welsh National (Chepstow 27th of December) & The Paddy Power Handicap Chase (Leopardstown 27th of December).
And naturally we have our football Top, Middle & Bottom head to head… are any of us brave enough to add DUMBARTON in again?!?!
Have a listen and find out for yourselves…
.
ODDS N ENDS…
The latest 'Three to follow from the weekend' post can be found on the following link…
…and to make sure you don't miss out on any future posts and pods (and to pick up some free National Hunt guides at the same time) simply head along to the following page…
.
Cheers and have a great weekend – Ben (NTF)