6
Oct

What we learned from the weekend: 4th & 5th October…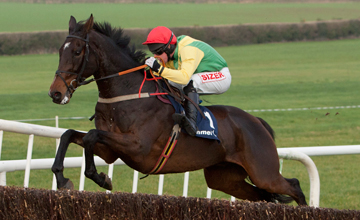 Man that weather is harsh out there isn't it?
That, by the way, isn't a bad thing. Oh no, far from it! If I'm getting soaked whilst walking the NTF hounds (which I did) that also means that racetracks up and down the country are getting a good old natural softening. That in turns means the jumping game is almost here! It also means that trainers will now be more keen to unleash their strings. They don't want to be running their good horses on jarring Good to Firm ground and that's only fair, it's a long old season and there is no point in blowing it all with impatience. Hold fire, wait for a bit of rain, unleash! Lovely!
If you are a jumping fan I urge you to embrace this downpour. Sure you may get wet on the way to work. You'll get soaked on the dog walk. It's not great to look at. But suck it up people! Take one for the team! The rain is here and that means the jumpers are coming!! EMBRACE THE WEATHER!
Anyhoo… after that call to arms I'd like to introduce a new weekly piece for the NTF Blog; What we learned from the weekend.
Each Monday, maybe Tuesday, I'm going to cherry-pick three things from the National Hunt weekend action just past and give you my thoughts, opinions and hopefully pointers to give you something to mull-over and take forward with you into the coming week and beyond.
It won't be as in-depth as the Weekend Notes that I supply to full members each Monday but there will still be plenty for you to tuck into.
So let's crack on with the show!
What we learned from the weekend: 4th & 5th October…
.
1. SIZING EUROPE can STILL do the business!
Wow! If that didn't get you pumped then go and stand in the corner and question your love of this game! Seriously, that was fantastic from the old boy and he still clearly loves his racing. Road To Riches, who Sizing grabbed on the line, is no mug. He is a young up and comer with the Galway Plate in his back pocket from last time out (11L winner of that no less!). But Sizing doesn't care! He's the daddy and he reminded us why on Saturday.
The question now is can he grab more victories?
He's always had a fantastic record first time out (21F2121111) and during October & November (11F1211221211121) and we know from my 90+ day October trainer guide that Henry De Bromhead has his string bouncing at this stage of the season, but can Sizing Europe keep those old legs going?
He has backed up his seasonal debut with a victory in the past (form of 11511221 on his second start back) and the Clonmel Oil Chase looks a likely next target.
Can he really win that as a battle-scarred 12yo?
I'd love it if he could and we have to factor in that he is 6 from 6 over the 2m4f trip of the Clonmel Oil Chase. It all depends, obviously, on who else turns up on the day. There are any number of Willie Mullins chasers that could line-up in that contest (I'm thinking Ballycasey, Boston Bob, Felix Yonger, Champagne Fever…) plus a host of other Irish based middle-distance chasers that could also line-up in the race (last years winner Arvika Ligeonniere must have his sights on it).
It's going to be tough for him but it's the most likely place for him to grab another career victory I would say. I'll be cheering him on for sure but I'll wait to see who he faces before contemplating putting the money down.
.
2. Nicky Richards has a proper horse to take on the big boys in SIMPLY NED.
Sure the 7yo will meet plenty tougher opponents that what he did on Sunday at Kelso but lets give the horse credit for that run. It was his seasonal debut and he was running from a mark of OR 157. Regardless of his opponents that was a hefty mark to win a handicap from and he did it in fine fashion. He jumped and traveled like a dream and put the race to bed in taking fashion. He idled a bit on the run-in but that's probably just down to his fitness ebbing away and he did dig deep and keep responding to his riders urging's. I was impressed.
Handicaps will be done with for now you would think and they will have to step up a level and start dipping their toes in to bigger waters with larger fish. They have, of course, already tested those waters on his final start last season with a fine second in the Grade 1 Maghull Novices' Chase at Aintree, where he finished 4L behind the Alan King trained Balder Succes. The Shloer Chase at Cheltenham has been mentioned as his next target and that will be a good sighter of their position in the 2 mile chasing division. He's yet to jump the Cheltenham fences so it will be good to get an early spin over them.
Can he reach the very top of the tree? I have my doubts that he will go right to the top but he certainly deserves a shot at better horses from here on in.
.
3. Ruby is back!!
…and in typical Ruby Walsh fashion he was back with a winner!
The jumps game needs Ruby and by god am I glad is back in the saddle and doing what he does best; riding winners!
Saying that he was fascinating to listen to on Racing UK over the summer and he will surely be persuaded to take up a John Francome style role once he hangs up his riding gear for the last time.
But that's for the future. For now we need him in the saddle. He's a master of his craft and he still has plenty more winners to be riding.
Ruby Ruby Ruby Ruby!!
So there we have it. The first installment of the NTF 'What we learned from the weekend' weekly Blog posts. There will be more to talk about as the season builds (much more!) and with more racing I'll have more to choose from and I'll be able to provide more diverse pointers for the season ahead.
Talking of the season ahead…
.
Free NTF Guides to be released shortly…
Hopefully you've managed to grab the free NTF guides that I fired out to you recently?
Well you'll be glad to know that I've a couple more so to be released, to keep you fired up and primed for the 2014/15 National Hunt season.
The next guide to come your way will be the updated version of the 'Scottish Novice Races & the Donald McCain raiding parties' guide that was released last year.
I do hope you have been following this grinder system? It's done exactly what I hoped it would; grind along in the background whilst adding +£14.06 level stakes profit to the coffers since I released it this time last year.
You don't get many qualifiers on a grinder system but they pick up little nuggets here and there and are worth their weight in gold.
I'll also shortly be releasing an early look guide based around the Cheltenham Gold Cup; 'Who wins the Cheltenham Gold Cup?'.
It's never too early to be getting your mind focused on the contenders and pretenders for the major races. These races are uber-strong on the trends front and it's around this time I like to start building a dossier of the runners that have the prime profile for the races in question. Then I can track them as the season progresses, modifying and tightening my opinion on each runner as we creep closer to spring.
I'll be sharing the Cheltenham Gold Cup version of those guides with you guys very shortly.
If you are on the FREE NTF list then you need do nothing more, you will receive the link via email.
If those guides interest you and you are NOT on the list then plonk your email in the box on this page and you will also gain access to them upon release.
Cheers – Ben (NTF)