29
Sep

NTF Weekend Notes – Market Rasen thoughts and pointers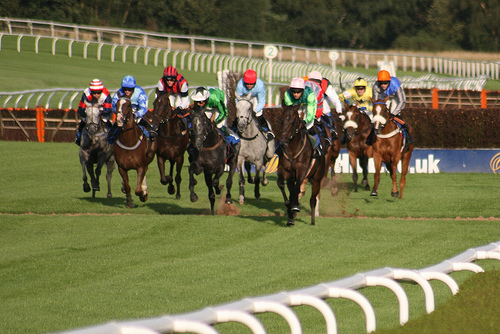 Saturday was a bit more like it for us jumping fans, wasn't it?
Some tasty action at Market Rasen with an absolutely blinding Handicap Chase at 2.50 being the centerpiece of the card. That particular race is usually deeper in numerical terms but it's rarely lavished with as many 140+ chasers as it was this year.
That Market Rasen meeting is also the time my exhaustive note-taking begins for the jumps. It's an easy intro back into that side of my analysis as I'm not interested in all the races on the meeting and I'm not over-burdened by other jumps cards on the day (I kept an eye on the Navan card but it rarely provides me with anything of note).
Weekend notes was a section I introduced to full NTF members last season and became an integral part of the service as we roared on through the season.  Essentially I share my own private notes with NTF members from the weekends racing, tidied up a bit so that they are easier to understand than my own short-hand notes that no-one could ever understand!! Seriously, it's like my own language, but it works for me and that's the main thing.
Today I want to share with you my weekend notes from that Market Rasen card. They clearly are not as in-depth as they will be once the season is in full swing but they will give you a good idea of a part of the full NTF service you probably won't have seen before and may not have even been aware existed..
NTF Weekend Notes – 27/09/14
Saturday
145 – Market Rasen – Class 2 | Juvenile Hurdle | 2m1f | Good | 6 ran
This can often be a decent Juvenile Hurdle to follow as the season progresses.  
1st – UNANIMITE
The Pipe horse won this well enough on hurdling debut. He had a couple of sketchy jumps but that's more than understandable and the way he quickened clear when asked to go on and do his job was certainly very taking. His sire, Kentucky Dynamite, is a relatively new kid on the block and we have very little jumping data to go on. However, he is the sire of last year's Triumph Hurdle runner up Kentucky Hyden (N Henderson), who also placed in other Graded races, so the early signs are certainly good on that font. Whether UNANIMITE will go on to a similar level is hard to say but there was plenty to like about him and he is certainly an interesting youngster for the season ahead.
2nd – FULL DAY
Looks a nice filly and is another that is from a new sire on the jumping block. Bar one poor jump she looks a neat and sound jumper and there should be more to come from her, it was particularly pleasing to see her dig in and battle back once headed here. Long-term it may be handicaps that are her game. Possibly even something like the Fred Winter, although it may be a bit early to speculate about those sorts of races.
3rd – VOSNE ROMANEE
Adds a decent shape to the form in third and was far from disgraced, giving weight away to the front two as well. There should still be more to come from him although he probably won't be troubling the top of the tree.
4th – GOODBYE DANCER
Until he learns to fully settle he is always going to be susceptible to decent animals. They changed tactics here and that is fully understandable, however, he may just be the type of horse that needs to flick away out front dictating the pace. He is talented but they just need to harness that exuberance better. He's going to have to give weight away to plenty of decent animals from here on in as well with those three early wins under his belt; could be tricky to place for a number of reasons.
215 – Market Rasen – Class 1 (Listed) | Handicap Hurdle | 2m1f | Good | 17 ran
1st – EXITAS
This was a fine bit of placement from his trainer, getting him out under his penalty before the handicapper could get to grips with him. He'll likely now get hammered for these two back to back wins and I would be surprised to see him follow up. It sounds like the plans is to give him a break and then send him chasing anyway. In fairness he looks a big, full-bodied chasing type and the shape he made at his hurdles very much suggested he wants a fence. There is no reason to think he won't make into an even better chaser and he will probably stay further than this as well. I'll look forward to him going over a fence.
2nd – PURPLE N GOLD
Looks a tricky bugger in fairness. He was the same on the flat and he has continued that over hurdles. He will win more races but he is likely to frustrate more than please and he may have just about plateaued for now based on the consistent RPR figures he is recording. I backed him E/W here but not sure I'll be wanting to get my money on him again. A hood may be an interesting application.   
6th – AUSTRALIA DAY
I thought the old boy ran well enough in this before predictably fading in the final push to the line. I've never been fully convinced 17f+ is his optimum conditions (form of 23410726) and if he is to win again it may be over a bare 16f or just slightly longer. A drop in the handicap for this would certainly make him primed to score on the OR angle.
14th – DINEUR
Ran well for about a mile but his fitness soon begun to tell. It was his first run for over a year and although he has run well after a break in the past it easy to forgive him this. This also would not have been ideal conditions as he does prefer going left-handed (7/17) rather than right-handed (1/11). And he would also probably prefer a smaller field (6 of his 8 wins have come in fields of 7 or less). He's feasibly enough handicapped under both codes and the claim of young Sean Bowen in the saddle would be an interesting move.   
17th – BOTHY
Bothy was another coming back from a lengthy break (21 months) and he would almost certainly have needed the run (only 1 win from 7 starts after a break of 90+ days). This couldn't have been more than a race to rough the edges off anyway as he was never put into the race at any stage. He is well-handicapped on his old form, it just depends if any of the old ability remains. Could well be being plotted up by his shrewd trainer for something further down the line.
250 – Market Rasen – Class 1 (Listed) | Handicap Chase | 2m6f110yds | Good | 12 ran
1st – MART LANE
This was almost certainly a targeted raid by Dr Newland. The horse had slipped back down the handicap and is clearly a demon first time out (record after a beak of 121 days+ is now 13111). His record in September & October is also an impressive 10141. He is also a horse you want on a flat or slightly undulating track as all 6 wins have come on such tracks and he is 0/6 on undulating or very undulating tracks. He'll most likely go too high in the handicap again for this and it's probably a case of waiting for him to slip back down the weights and come back off a break before getting financially involved.
2nd – DURSEY SOUND
DURSEY SOUND probably ran better than it looked here as I wouldn't have said these were prime conditions. He's yet to win over further than 2m4.5f (form of 211101 at 2m4.5f or less – form of PU82UP22 over 2m5f+), he is yet to win at Listed level or better (form of 0P82P), he is yet to win in a field of 12+ (form of P20) and he is yet to win right-handed (form of 22UP2). This is, however, his time of the year (form of 2181211 during Aug, Sept & Oct, form of 2UU2P20P in all other months). He isn't the most reliable of beasts but with the correct conditions he could yet score from his current mark of OR138.
3rd – HOUSTON DYNIMO
Looked the winner jumping the last but the petrol tank emptied on the run to the line. He seemed a bit keen in first time blinkers and that maybe left him a bit short on the final push to the winning post. The ground was perfect for him here (all 4 NH career wins and 11 of his 12 win & place runs on Good) and if settling a bit better with the headgear next time out he could well go a couple places better.
4th – FOX APPEAL
This was a big run from the top-weight but I'm personally of the opinion he needs to drop a few lbs from OR 151 if he is to land a handicap. He also didn't have prime conditions here (as highlighted on my NTF Trend Horses page). He is now 0/5 on Good ground (09544) and really wants at least Good to Soft. I actually though he struggled to jump fluently on this sound surface. His prime months are Nov, Dec & Jan (form of 112313113 compared to 359045402 in other months) and that fits in with his ground preferences. He does have a firm liking for RH tracks though (01112134 – form on L-H tracks is 513903534) so that will have aided him here. They may well have a winter target for him and will be using this time of the year to get a little easing from the handicapper, I don't think he needs to drop all that much to make him a serious player in a handicap.
5th – ATTAGLANCE
This is another one that is probably a little high in the weights and connections would probably like to get him back down below OR 140 for another punt at the PaddyPower Gold Cup. I don't think he was over-pushed in his efforts here and this probably wasn't really the plan. He doesn't really seem to stay as well past the 2m4.5f distance either (form of 925385 over 2m5f+ and barely a decent RPR figure in there). Big fields are a place he does excel in with form in 16+ fields of 37611042 and he does have decent Cheltenham form of 1492 (the 9 was over 2m5f). He will eventually win a chase (0/10 at present) and it could be a valuable one at that.   
6th – PANTXOA
Is another who wouldn't have had prime conditions according to my NTF Trend Horses page. He is a much better animal on Left-Handed tracks (5/12 compared to 0/15 right-handed), prefers smaller fields (is now 0/9 in 12+ runner fields) and probably isn't really a Listed+ animal (form of PP76). He's on an OK mark but a couple lbs less wouldn't go amiss and he can pick up a race when going back the other way in a smaller field and down in grade.
9th – SHOTAVODKA
I'm not convinced this boy has the size or scope to progress any further over fences. He doesn't make a good shape to my eye either. He probably needs a drop in the weights, a drop in grade and some cut in the ground if he is to capture another chase. He is maybe a bit in no-mans-land under both codes.
11th – RUM AND BUTTER
Didn't really have conditions. Would have preferred a smaller field (0/8, 1 place in 12+ runner fields) and a flatter track (5 of 6 wins have come on a flat track). He probably isn't up to this level either.
It's a fine 'warm-up' meeting for me. It gets my National Hunt brain in proper thinking/analyzing/angle-seeking/pattern finding mode.
It's almost October folks, it's almost here…
Ben (NTF)
p.s.
My 'Alternative to follow list' was released to members of the FREE NTF list today. Grab your copy HERE.