12
Oct

NTF Munster National Analysis: The Dosage & Trends Assault!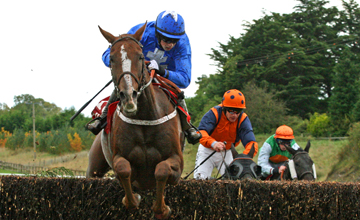 The Munster National.
One of those early season races that isn't quite strong enough to add to the full NTF service but does serve it's own purpose for me in that I can use it to get my eye in for the season ahead.
This is also one of those races where Dosage doesn't, unfortunately, give me much of a helping hand. The range of previous winners profiles is such that I won't be relying on the Dosage side of things as much as I usually would.
That doesn't mean, however, that I can't plunge deep into the race using the trends side of things.
I'm not one for chopping up my stakes too much on the punting side of things but at this very early stage of the season I would be ratcheting things down just a touch. It's a race I enjoy analyzing from a Trends perspective (and to a lesser extent Dosage), as it helps get my eye back into the jumping game for next week (when the full NTF service will be engaging first gear), but I don't need to be firing my usual load at my selections, I'll keep myself on a tight-ish reign until next weekend.
You can download the full analysis guide from the following link…
As always you don't have to side with my selections, there is plenty of analysis in the guide that you can utilize for your own thoughts and workings.
If, however, you just want to see what I'm backing my own personal selections are below…
Shortlist
BACK OFF MATE – 11/12
ROHANS PRIDE – 10/12
HEANEY – 10/12
SHANPALLAS – 10/12
Most likely winner
BACK OFF MATE (A Moore) – This lightly raced chaser looks on a very handy mark here and is completely unexposed over 3 miles; a trip his pedigree suggests should be well within his range. Right-handed could be imperative to this youngster as all 4 career wins have come this way round and he is 0/5 the other way round. He also seems to come alive during the Aug/Sept/Nov period (25112221) and there is every chance the shrewd Arthur Moore has had this valuable pot in mind for some time.
Alternative (s)
HEANEY (T Taaffe) – This 7-Y-O finished a decent fifth in this race last year and is able to run this time around from a 3lb lower mark. He was going as good as any in last year renewal but an awkward jump two out checked his momentum and the others were able to get away from him. Since then he has run a decent 6th in the Irish National, where he was probably given just a little bit too much to do from out the back. 3 miles is bang ideal for him (311315P), he has strong form in October (51315), 4 of his 5 wins have come on undulating tracks and on right-handed tracks and he is returning within his prime rest period of 16 – 60 days (5/12 during that time frame, 0/10 after other break periods).
I'm tempted by SHANPALLAS (C Byrne) after picking up E/W spoils from him at Listowel last time out and may have him as cover in this. I was, however, a little concerned by his jumping last time out.

Best of luck if you are getting involved today
Ben (NTF)
10 responses to "NTF Munster National Analysis: The Dosage & Trends Assault!"