4
Nov

What we learned from the weekend: 1st & 2nd November…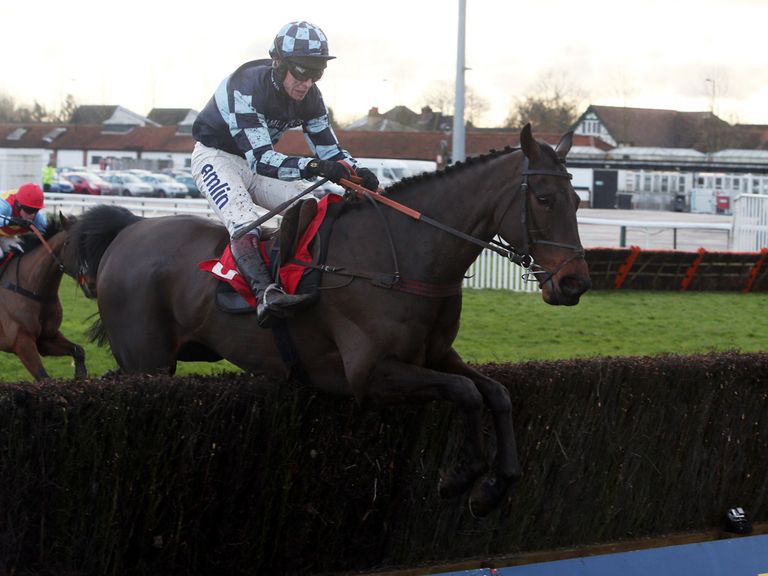 Another top weekend of jumps racing in the bag and a few more logs thrown on the National Hunt fire, keeping that flame burning bright as we reach deeper into the season.
There were a number of Cheltenham Gold Cup potentials flexing their muscles up and down the country on Saturday and Sunday, some that were fit and ready to gun down the opposition (Road To Riches, Menorah (?!), Many Clouds) and others who were clearly using their seasonal debut as a good old pipe-opener (Silviniaco Conti, The Giant Bolster, Holywell, Boston Bob).
But that's by the by, today all you need to be concerned about is…
What we learned from the weekend: 1st & 2nd November…
1. Venetia Williams runners are starting to come to the boil…
Venetia's string can often take a little time to warm up before suddenly exploding into life during November; certainly if the last couple of seasons are anything to go by.
Based on the figures she returned from this weekends action it seems like this season will be no different…
3/9 | 33% S/R | +£25.86 BFLSP – Win & Place 4/9 | 44% S/R
Historically it has been her chasers that have provided the most winners and, in turn, the most profits during the month of November…
23/102 | 23% S/R | +£108.87 BFLSP – Win & Place 45/102 | 44% S/R
*Figures sourced from the excellent Proform database and taken from the start of 2011
Keep an eye on the Venetia Williams chasers during November, historically they have given a fine boost to your Xmas fund. 
.
2. It's clear they are taking the long-term view once again with HOLYWELL…
Which is fair enough. It's worked in the past and produced back-to-back Festival victories, it could well work again this time around.
His third placed finish at Carlisle on Sunday is nothing more than we should have expected. He doesn't come to life until the New Year anyway…
Form of 22332U during Oct – Dec
Form of 32111112412 from Jan – May
As highlighted on my NTF Trend Horses Page he simply did not have conditions to suit on Sunday at Carlisle, he won't have been anywhere near peak fitness, a win would never have been an expectation for connections.
He did drift a little in the ante-post market for the Gold Cup, which is a little surprising, but at the same time understandable.
He will mostly likely have a couple of targets this side of New Years Eve, most likely valuable targets as well.
Will they have him more forward than usual this season? Or will they take the same softly, softly approach that has been so successful in the past couple of seasons?
Regardless of what he does up to the 31st of December expect him to better it come the New Year. 
.
3. MENORAH has suddenly become a robust 3m+ beast…
Well…um…except he hasn't really, has he?
In fairness to the horse he did almost win the Betfair Bowl at Aintree a couple of season's back but even then he didn't really look a horse that was crying out for a 3 mile trip, generally looking the sort that would be susceptible to a more robust  staying type.
With that in mind I'm sure I wasn't the only one scratching my head when Menorah romped home with the 3m1f Charlie Hall Chase on Saturday.
The alarms bells should have started ringing when the Hobbs horse broke the course record.
That course record time changed it from 'how did that happen' to 'how the HELL did that happen!'.
I was ready, although not all that happy, to mark it down as just 'one of those things', an early season anomaly, a horse that was potentially more forward on the day than his opponents.
That was until I read Simon Rowlands latest Timeform article 'Rowleyfile investigates:What is going on at Wetherby?'.
Now that Charlie Hall Chase result starts to make a bit more sense.
It wasn't a 3m1f race, it was more like a 2m7.5f race. That's significant. That's very significant in fact. That's pretty much a different race.
From my perspective it's a bit of a ball-ache. The Charlie Hall is a race I analyse from a Dosage perspective. The Charlie Hall figures are based on the race being a 3m1f race (or as near enough to that to not make a significant difference).
Stamina clearly isn't quite as paramount over 2m7.5f as it is over 3m1f. Menorah didn't have to dig as deep into his limited stamina reserves as would normally have been expected.
Come on Wetherby, get it sorted! It's a hard enough game without the distances being completely wrong!
Treat that Charlie Hall Chase form with a large pinch of salt.
.
Ben (NTF)
12 responses to "What we learned from the weekend: 1st & 2nd November…"