11
Nov

What we learned from the weekend: 8th & 9th November…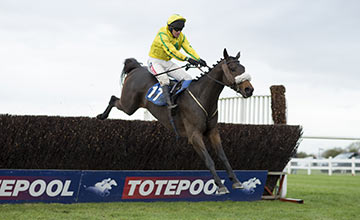 It seems a weekend can't go past without some sort of controversy at the minute. The latest kerfuffle came at Wincanton when the fast improving The Young Master was deemed ineligible for the Badger Ales Trophy AFTER he had demolished his opposition!
Personally I won't let that detract from the impressive display of the winner. What happens with the result of the race is by the by in all honesty and shouldn't detract from the performance of the horse. So much so I'm going to start with the Badger Ales winner in today's…
What we learned from the weekend: 8th & 9th November… 
1. Neil Mulholland has a potential star in the shape of THE YOUNG MASTER…
At the moment he is 'just' a 130 rated handicapper that has run away with the ultra competitive Listed Badger Ales Trophy by an easing down seven lengths. What, however, could he be come the end of the season?
The handicapper has, unsurprisingly, lumped him up the handicap off the back of Saturday's run and smacked him with a +14lbs raise to OR 144. A bit harsh perhaps but the horse clearly has plenty up his sleeve.
I guess the real question is 'where does he go now?'.
He's had three fairly quick runs and Mulholland seems keen to give him at least a little break. That makes sense, he is only a 5yo.
There is word of a Welsh National tilt. That's not too surprising given that he has improved a hell of a lot since stepping up to 2m6.5f+; he is 6/6 over 2m6.5f trips and further, looking even better at 3m+.
Could he even be better than a handicapper? I mean that surely isn't an assumption that's too far out of the ballpark?
Could he even be *sharp intake of breath* a Cheltenham Gold Cup horse? It's a bit early to be thinking like that maybe but if he romps home in the next handicap he tackles from OR144 then surely connections hands will be forced to look outwith the handicap sphere.
Perhaps the most surprising thing is his pedigree. He is from the first crop of Echo Of Light. I'm pretty sure no-one expected that lot to be plying their trade in staying handicap chases, especially not as fresh-faced 5yo's!
On the Dosage side of things he isn't bogged down with stamina – figures of 3-0-9-2-0 | 1.15 | 0.29 – but there is a sprinkling of staying genes in there and he is far from simply a speedy flat bred individual.
What really impresses me about him is his jumping ability. With only two runs under his belt going into Saturday's race you could have easily expected him to struggle taking on seasoned handicappers. That, however, couldn't be further from the truth. His jumping was spot on. He isn't exuberant but he jumps like one with plenty more runs under his belt than he actually has. You have to be impressed with that.
Forget all the fuss about eligibility and just concentrate on what The Young Master really is; a rapidly improving youngster who could be a huge star for his under the radar yard.
.
2. Nicholls & Mullins have decided it's time to show up for the 2014/15 National Hunt party…
The two National Hunt powerhouses have been slowly turning the heat up and fine-tuning their squads over the past few weeks. On Saturday & Sunday they decided to throw the smack down on the other yards, reminding them who is in charge in this jumping game!
They picked up five winners apiece over the weekend (more than any other trainer) in a collective show of National Hunt power.
Their individual weekend stats read…
W Mullins – 5/10 | 50% S/R | +5.25 BFLSP – Win & Place 7/10 | 70% S/R (21% above expectation)
P Nicholls – 5/16 | 31% S/R | +6.42 BFLSP – Win & Place 6/16 | 38% S/R (42% above expectation)
*Figures sourced from Proform
It's fair to say Nicholls was unlucky not to add another to the pot, with the last flight fall of IRVING in the Elite Hurdle robbing the horse of almost certain victory.
Both trainers are masters at having their strings peak at the right time. They are not worried about the meager pots available in October. They will happily let other pick up those prizes. They have their eyes laser focused on the much bigger pay-days that are just around the corner.
I would expect both Nicholls and Mullins to start banging out the winners now, they're done playing, the serious business is about to begin!
The National Hunt monsters are beginning to stir so expect normal service to be resumed shortly.
.
3. Enda Bolger has something more than a Cross-Country specialist on his hands…
Enda Bolger has become somewhat of a master of the cross-country races. In the shape of GILGAMBOA however he looks to have something way more than that.
Providing team McManus don't start messing about with the horse (and they really shouldn't with this lad) you have to think there is a fair chance this one could go right to the top.
On Sunday he made his chase debut at Navan, winning the 2 mile beginners chase in comfortable fashion. He was quick yet measured at his fences whilst showing deadly accuracy without being deliberate.
He has always been considered a chaser in the making and he has a fine chasing pedigree to fall back on. Last season he jumped his hurdles in the manner of a future chaser, making his victory in the valuable Boylesports.com Handicap Hurdle all the more impressive. His next stop was at the Cheltenham Festival for the Supreme Novices', where he could only finish 13th of 18. That, however, doesn't really tell the full story as he was bang there until making a complete bollocks of two out, effectively ending his chance of fighting out the finish.
Make no mistake this Westerner gelding is a seriously talented beast and if campaigned correctly he can be a major player over the larger obstacles.
GILGAMBOA looks a serious novice for the season ahead; keep him fully on the radar.
.
Cheltenham's Open Meeting – Paddy Power Gold Cup Weekend! 
Woohoo! NOW we are talking!
My attentions will be fully focused on the Cheltenham races this weekend. Three days of high intensity jumping shenanigans from the home of the National Hunt game gives me plenty of racing to get stuck into from my unique Dosage and Trends approach.
My figures regularly hold up well at Prestbury Park and I've already started delving into the major races over the three days.
I'll also be providing NTF Members with an in-depth NTF Stat Attack guide for the Paddy Power meeting
There are a couple of spots available on the full NTF service for those still looking to join.
To become part of the NTF clan and receive the in-depth NTF Analysis guides for all the major races on the National Hunt calender please visit the following page…
Now the fun REALLY begins!
Ben (NTF)