29
Sep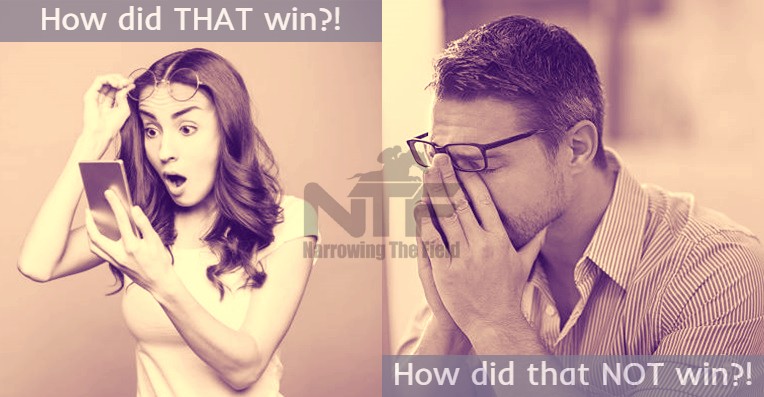 How did THAT win/NOT win? (29th September 2022)
Before I crack on with the latest 'How did THAT win/NOT win?' post…
My first FREE guide for the 2022/23 National Hunt season is now available!
Free guide 1 is…
NTF Winter Warmers – 16 National Hunt horses that PEAK in the October to January period...
…if you are already on the free NTF list then you will have received the link in today's email (29th September)… if you are not yet on that list and want to get your mitts on the free guide then simply slide along to the following page…
Now for the latest 'How did THAT win/NOT win?' post…
.
---
29th September 2022 – How Did That Win/Not Win
.
How Did THAT Win?
SPIT SPOT (C Wall)
WON at 14/1 (BFSP 16.62)
1st of 7, 7.02 Chelmsford City, Saturday 24th September
The stats I'm going to fire up for this one are not the deepest set I've ever put up on the blog but sometimes you need to get in early, catch a trend as it's developing and keep yourself ahead of the crowd… and that's what I'm doing here…
Jockey Kaiya Fraser has caught my eye a few times recently, especially over the past couple of months, and I reckon he's one we need to be paying a bit more attention to, particularly when he's riding for his main employer Chris Wall… check out the following stats…
Kaiya Fraser/Chris Wall | Handicaps | Finished 4th or worse LTO
6/14 | 43% S/R | +£92.34 BFLSP – W&P 10/14 | 71% S/R
…this 14/1 winner being the latest one to add to those stats. If you had backed all qualifiers Each-Way you would have pocketed +£98.61 worth of profit to level stakes… the boy is clearly looking exceptional value for his 7lb claim…
Kaiya Fraser's overall stats read… 7/28 | 25% S/R | +£92.08 BFLSP – W&P 15/28 | 54% S/R… and his seven winners to date have all been priced 15/2 or bigger with six of them returning at 10/1 or bigger… so I'll say it again… the boy's 7lb claim is looking like EXCEPTIONAL value!
Keep him firmly on the radar…
..
How Did That NOT Win?!
EVERYONESGAME (C Longsdon)
LOST at 6/4
2nd of 10, 3.05 Worcester, Friday 23rd of September
I could, to a certain extent, see why people may have been drawn to this one… Longsdon & Hughes do have some solid stats together in Non-Handicap Maiden & Novice events, especially with horses that start at an SP of 8/1 or less…
15/37 | 41% S/R | +£20.19 BFLSP – W&P 27/37 | 73% S/R – 12% above exp
…but what really should have been checked pre-race was the record of JET AWAY offspring on hurdles debut… as the stats firmly point to them needing at least one spin over hurdles, if not two, to get the hang of the jumping game…
Jet Away offspring | Hurdles debut
3/58 | 5% S/R | -£51.53 BFLSP – W&P 16/58 | 28% S/R – 49% below exp
…indeed if you look at them on first AND second start combined the stats are not much better…
Jet Away offspring | first and second hurdles start combined
5/104 | 5% S/R | -£86.38 BFLSP – W&P 25/104 | 24% S/R – 56% below exp
Had you known those stats pre-race would you have been happy to smash into EVERYONESGAME at 6/4?
I suspect not…
.
---
I'll be back same time next week with the next edition of 'How did THAT win/How did that NOT win?'
Ben (NTF)
If you've missed any of the recent free NTF Blog posts then get them all on the main NTF Blog menu page
The latest 'NTF Notebook' post can be found HERE
…and if you want that FREE National Hunt Guide then you need to go to THIS PAGE