25
Aug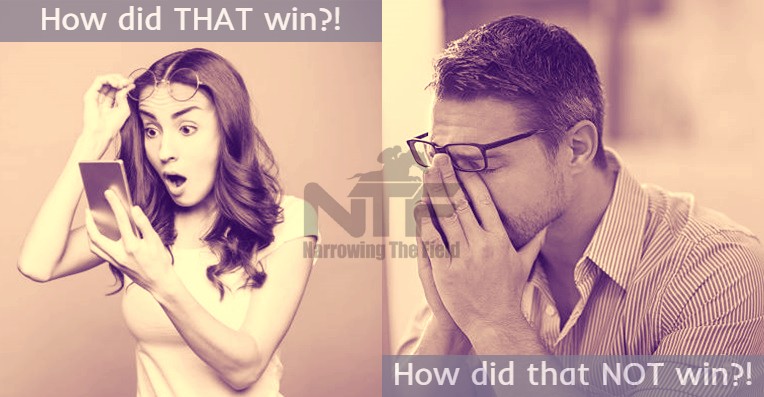 How did THAT win/NOT win? (25th August 2022)
OK, time to crack back on with the regular blogging activities and get the 'How did THAT win/NOT win?' back up to full speed, with some extremely interesting stats and angles for you to chew over this week…
---
25th August 2022 – How Did That Win/Not Win
 .
How Did THAT Win?

BRECCIA (R Stephens) – WON at 20/1 (BFSP 32.00)
1st of 6, 7.50 Wolverhampton, Friday 19th August
I won't lie… a staying handicap at Wolverhampton on the Friday evening of a major festival (the Ebor Festival in this instance) wouldn't be my normal hunting ground… and it wasn't last Friday, I only really had half an eye on the racing in the background… but when I saw this 20-1 shot streak clear on the sand I made a note to have a stats dig, specifically with this column in mind… and I'm damn well glad I did!
…and it didn't take me all that long to find out how we could have spotted that this 4yo maiden represented a bit of value pre-race… it would have come from a bit of searching through the sire stats… check out the following…
Intello Offspring | Wolverhampton | 3yo-4yo | 2+ starts in current season
11/32 | 34% S/R | +£186.16 BFLSP – W&P 17/32 | 53% S/R – 77% above expectation
9 individual winning horses
…that's tasty…very very tasty (like the Bran Flakes advert said in the 80's!)…
I can't say that Intello is a sire that sits near the front of my sire stats thinking… but he will be now, especially when one of his kids fits the above angle…
Also worth noting that BRECCIA popped in a career best effort on the Proform Speed figures for this Wolverhampton victory so there could well be more to come from him if they can find a similar opening…
NTF and the All-Weather! Who'd have thunk it!? (I blame All-Weather Davy!)
.
How Did That NOT Win?!

TITAN ROCK (J J Quinn) – LOST at 5/2
8th of 11, 3.40 Chester, Saturday 20th August
John Quinn's 4yo ran a big race last time out at Glorious Goodwood from a very uncompromising draw (stall 17 of 18 over 7f) and he was fancied to score here, in a race that he finished second in last year… but he didn't fire at all and never made it out of his midfield position, finishing a disappointing 10.5L 8th of 11…
Were there warning signs pre-race?
There definitely were… indeed there were TWO major warning lights that should have been flashing for backers…
John Quinn | Turf-AW | ran at Glorious Goodwood last time out
2/46 | 4% S/R | -£37.25 LSP – W&P 11/46 | 24% S/R – 69% below expectation
Those that come out and run in a double figure field are… 0/32, 6p… they simply just don't fire after their Glorious Goodwood exertions…
But it wasn't only those John Quinn stats that should have had the warning lights on your dashboards flashing… TITAN ROCK'S own form in races worth more than 10.5k to the winner should also have seen favourite backers think twice…
Form in races worth 10.5k or less = 116414 (3/6)
Form in races worth 15k+ = 25354058498 (0/11)
He just does not perform to his optimum in these valuable contests (the Chester race was 23k to the winner)…
With those stats now firmly on our radars it easy enough to excuse the run and he's definitely a horse on a good mark at present… he was dropped 1lb to OR 88 for this effort and that puts him 2lbs below his last and highest winning mark… a drop into a less valuable contest would make him of plenty interest… I'd have a loose set of Prime Conditions for him as…
OR 90 or less | race worth less than 15K | Good or quicker  = 16141 (3/5 – all 3 career wins)  
.
---
I'll be back same time next week with the next edition of 'How did THAT win/How did that NOT win?'
Ben (NTF)
If you've missed any of the recent free NTF Blog posts then get them all on the main NTF Blog menu page
The latest 'NTF Notebook' post, the York Ebor Edition, can be found HERE
…and just in case anyone was wondering what the hell I was talking about when I mentioned the 1980's Bran Flakes advert 🤨 then here it is 🙃