23
Jun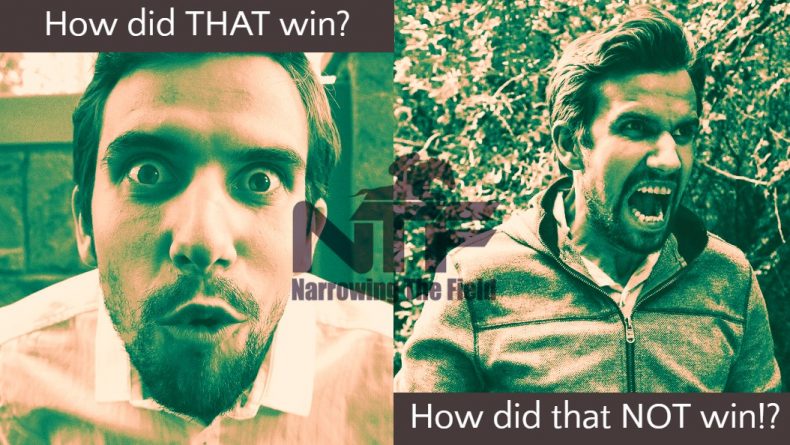 How did THAT win/NOT win? (23rd June 2022)
If you are a long time reader of my work then some of you may remember these articles from NTF's sister site Badly Drawn Horse (BDH)?
A good few years ago now of course… and I've already forgotten what I had for breakfast… but some of you with better memories than me may well remember the articles…
The premise behind them is very simple… I take a look back at the racing from last week and highlight one horse than scored at double figure odds and one that ended up as a beaten favourite and look into the stats to see if there were ways we could have spotted both scenarios pre-race (a 'surprise' outsider winning and a beaten fav we should have been avoiding), compiling information and angles/trends that can hopefully aid our decision making for the future…
There's another reason I'm posting this article today and that's to bring to your attention that myself and my good pal Tony McCormick have been putting our heads together recently as we plan on working on a new joint racing project in the near future. It's been in the pipeline for a while now but we got massively sidetracked (like a lot of people) during those two damn 'Covid years'. We are back at it now though and we'll hopefully have more concrete news at some point over the summer. These 'How did THAT win/How did that NOT win?' articles will possibly be part of that new project… for now though I'll post them here on NTF 👍
So… time to resurrect 'How did THAT win/How did that NOT win?'…
Starting with…
---
How Did THAT Win/How Did That NOT Win?
.
How Did THAT Win?
JAMACHO (C Longsdon) – WON at 16/1
3.05 Worcester, Sunday 19th June
Charlie Longsdon's 8yo gelded son of Camacho was relatively un-fancied in the market for this 9-runner contest starting at odds of 16/1/22.54 BFLSP (only two others started at bigger odds than he did) but stayed on strongly to win the Class 4 Handicap Hurdle by just under a length.
Were there clues pre-race, however, as to why he could have out-ran his odds?
Well yes, there were, and those clues came in the form of his trainers record at Worcester with similar types.
Take a look at the following…
Charlie Longsdon | Worcester Handicaps | June-November | Male runners aged 6yo-9yo
(Since 2010) 18/62 | 29% S/R | +£122.97 BFLSP – W&P 31/62 | 50% S/R – 71% above expectation
JAMACHO was far from the first time Longsdon had landed one in the winners enclosure at Worcester at tasty odds, indeed under the angle highlighted above Jamacho was the sixth double-priced winner from a pool of only 19 (double-priced) qualifiers and this branch of the Longsdon string seem to very much be overlooked in the market.
I possibly wouldn't be suggesting that you follow this angle as a 'back blind' type angle, but any Longsdon horses appearing at the track under the highlighted angle definitely warrant at least a second look..
.
How Did That NOT Win?
BARTZELLA (W Haggas) – LOST at 11/10
4.45 Pontefract, Sunday 19th June
William Haggas is sending one up to Ponte…. must have a great chance… it's won its last two and it's also three from four in it's career… looks like a lump on job surely…
Well no, not exactly, not when you start to dig into the stats, because William Haggas now has the following Pontefract record…
William Haggas | Pontefract Class 1 – 3 races
2/40 | 5% S/R | -£33.43 LSP – W&P 11/40 | 28% S/R – 81% below expectation
…indeed Mr Haggas has not had a winner in a Pontefract C1-C3 contest since 2007! If you look at the above angle and concentrate only on 2008 to the present day you get… 0/32…
Yet despite those stats BARTZELLA started at the cramped price of 11/10 on Sunday in the Listed Fillies and Mares race at Pontefract…
Whatever the reason may be, those Haggas runners just don't enjoy the stiff cambering finish of Pontefract racecourse…
---
I'll be back same time next week with the next edition of 'How did THAT win/How did that NOT win?' 👍
Ben (NTF)
p.s. the NTF Stats Sheets have been in fine form in recent days… take a look at some recent examples here
If you've missed any of the recent free NTF Blog posts then get them all on the main NTF Blog menu page
4 responses to "How did THAT win/NOT win? (23rd June 2022)"