21
Jul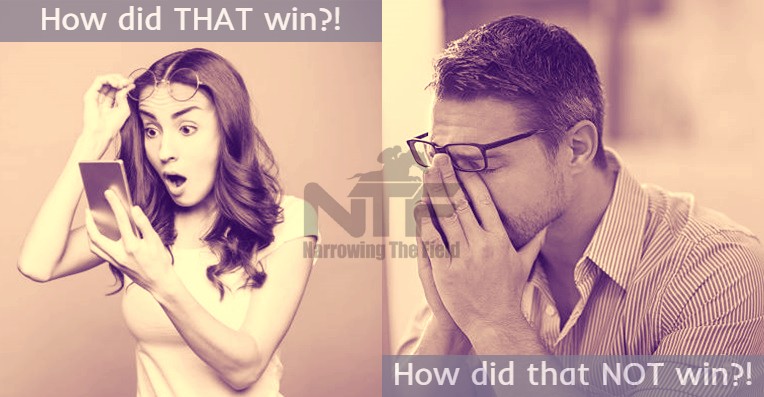 How did THAT win/NOT win? (21st July 2022)
The heatwave has been and gone… I had to wear my waterproof jacket on the dog walk this morning… the good old British Summer is back!! Thankfully… as I was damn well struggling to sleep in a sauna 🥵
I saw this tweet the other day which I feel summed up the past few days of sleep 😂😂
Waking up in this heat pic.twitter.com/vaFhXsxM2v

— Fitba Patter (@FitbaPatter) July 19, 2022
…anyway…back to the racing… and time for the latest instalment of…
How did THAT win/ How did that NOT win?!?
---
21st July 2022 – How Did That Win/Not Win
 .
How Did THAT Win?
TEMPORIZE (M Johnston) – WON at 14/1 (BFSP 21.00)
7.25 Wolverhampton, Monday 11th July
A Mark Johnston 3yo debutant on the All-Weather would really not be something I'm regularly looking at… in truth it's far from my area of expertise/interest… indeed had I not decided to do these weekly posts this angle would not have come to my attention in the slightest… but thankfully I AM doing these posts and this angle is now very much plugged in to my Proform database…
Here's how TEMPORIZE could have been spotted pre-race from a stats perspective…
Mark Johnston | All-Weather tracks | Horse making career debut over 1m3f-1m4f | fields of 10 or less
15/36 | 42% S/R | +£43.91 BFLSP – W&P 22/36 | 61% S/R – 86% above exp
Mark Johnston is known for keeping his horses on the go, he likes to run them, he's not one for wrapping them up in cotton wool, it's a method that has provide many (MANY) winners for his owners over the years… but the win of Temporize and the associated stats that I highlighted above show that if needed he can be patient and he can hang fire with one. Although the above angle won't give you many qualifiers in a year (indeed you'll only likely get 2 or 3 a year) they are worth looking out for…
For the record TEMPORIZE posted a very strong speed figure when winning last week and it will be interesting to see if he can back up that run… he's entered tonight (Thursday 21st) at Doncaster and also tomorrow at Newmarket…
.
How Did That NOT Win?!
ROYAL DRESS (R Hannon) – LOST at 15/8
6.15 Doncaster, Saturday 16th July
This Night of Thunder filly came into her latest assignment off the back of an eye-catching run at Newmarket at the end of June and she was well-backed to open her account at the third time of asking. It didn't happen though and she was undone by a Richard Fahey newcomer, going down by just under a length at the line. Far from a poor effort but a beaten fav all the same…
Could we have spotted any reason to be against her pre-race?
I think we could have and the booking of a claimer in the saddle may have been the key…
Take a look at the stats associated with Richard Hannon 2yo's under the following…
R Hannon | 2yo's on 3rd career start | 0 career wins | fields of 7+ | Ridden by a claimer
1/64 | 1.5% S/R | -£46.43 BFLSP – W&P 17/64 | 27% S/R – 83% below exp
If you run the same stats but without a claiming jockey on top you get…
63/492 | 13% S/R | -£22.82 BFLSP – W&P 190/492 | 39% S/R – 13% below exp
Still not a profitable angle, no, but an increased likelihood of winning and the horses are running much closer to market expectation…
I guess what I'm trying to say here is… when a claimer is booked for a Hannon 2yo on third start (when horse is yet to record a win) is he out to just get a handicap mark rather than bang in a win?
It makes sense…it's probably what I would do…you gotta play the game sometimes…(and as punters we need to spot when those games are being played…)
---
I'll be back same time next week with the next edition of 'How did THAT win/How did that NOT win?'
Ben (NTF)
If you've missed any of the recent free NTF Blog posts then get them all on the main NTF Blog menu page
The latest 'NTF Notebook' post can be found HERE
2 responses to "How did THAT win/NOT win? (21st July 2022)"