17
Aug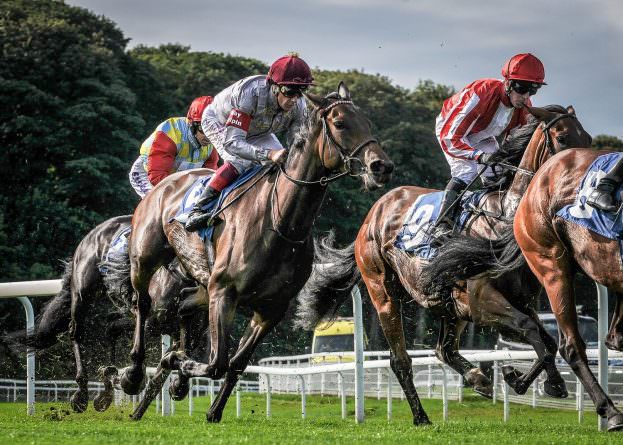 York Trainer Angles & Jockey Pointers…
We roll on to the next of the major flat shindigs this week, with four days of York Ebor action to focus our attentions on…
Another four days we can be deeply involved in high-class racing and forget about the rest of the world…just for a wee while…maybe…
As always I've already begun my analysis for the meeting, providing full NTF Members with some early Trainer and Jockey trends and pointers, aimed specifically at the flat galloping expanse that is York racecourse.
If you want to hook on to the main service and grab the York analysis then there is a special £10 offer available here.
Below is a brief snapshot of the members stats guide, to aid your own York analysis for the York Ebor meeting 2020…
*stats are taken from 2014-present and cover ALL meetings run at York (not just the York Ebor meeting) – majority of stats taken from Proform Professional database
York Trainer Trends & Jockey Pointers…
.
Richard Fahey is the man that has recorded the most winners on the Knavesmire since 2014 – 52 to be precise – but he strikes at a decidedly low rate, with an overall strike-rate of 6.5%, and his runners are seriously over-backed, returning a huge level stakes loss of -£294.12 to SP. No trainer has had more winners than Fahey at York (since 2014) but equally no trainer has come near the level stakes loss that Fahey has. The figures back this up, with his yard firing 34% below market expectation at the track. 
If you are going to be backing a Fahey horse at the Ebor meeting this week then pick your target very carefully. He has pulled in six winners during Ebor week in recent times but that's from a pool of 114 runners (5% S/R – 23% below expectation). Interestingly ALL six of those winners have been 2yo's, with five of them coming in off a victory last time out and returning within 21-45 days. It's a bit of a niche angle but history does tell us that it's not easy to pick the right ones from Fahey's 'scattergun' approach.
Whilst Fahey is 'banging-in' the winners at York he's not a trainer I've an angle plugged into the database for, that honour falls to the following bunch…
WILLIAM HAGGAS
JOHN GOSDEN
CHARLIE APPLEBY
MICHAEL STOUTE
MICHAEL DODS
I'll share two of those angles with you below, the remaining three can be found in the NTF Members Area…
.
Angle 1…
JOHN GOSDEN
Gosden | York | Non-Handicaps | Group 2 level & below | 1m2.5f+ trips | SP 9/1 or less
20/43 | 47% S/R | +£27.39 BFLSP – W&P 26/43 | 60% S/R
43% above expectation
Nothing too complicated there and it's an angle that ticks along at a solid rate…
.
Angle 2…
MICHAEL DODS
Dods | 3yo or 3yo+ handicaps | June-August | 3yo-6yo's
15/43 | 35% S/R | +£109.57 BFLSP – W&P 25/43 | 58% S/R
207% above expectation
I like this angle as it's relatively 'under the radar' and given that it concentrates on handicaps, it generally gives you plenty bang for your buck.
It drew a blank in 2015 (from 4 qualifiers) but has been profitable ever year since and is already in profit for this season, with one winner from three qualifiers.
.
I'll be highlighting any qualifiers for the above two trainers this week in the NTF Members Area, along with any qualifiers from the three other Trainer Trend angles.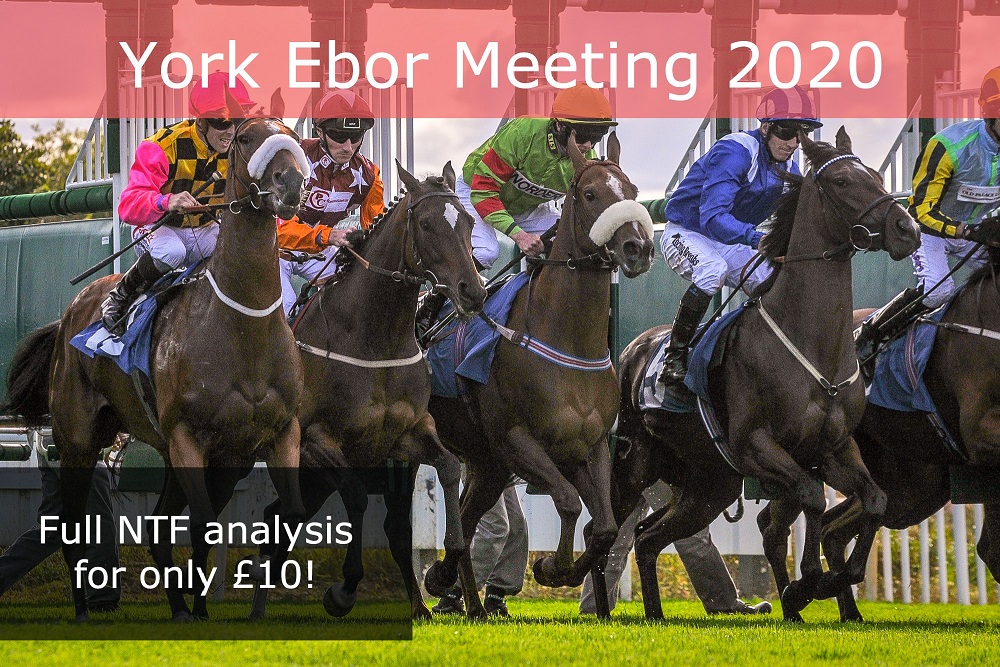 Jockey pointers…
It's a shame we won't get to see Frankie Dettori tackling the Knavesmire this week, as his record (with regards to number of winners ridden) is only bettered by Danny Tudhope, with the Italian having ridden 31 winners at the track since 2014, at a strike-rate of 22% and returning a tasty enough BFLSP of +£22.06. His decision to ride in France this weekend instead (which then triggered the quarantine rules) was fully justified, however, so fair play to him, he almost certainly made the correct decision. 
For future reference, however, he's worth looking out for at York under the following conditions…
Dettori | York Non-Handicaps | Group 2 level & below | SP 9/1 or less
…where he is…
25/65 | 38% S/R | +£44.87 BFLSP – W&P 36/65 | 55% S/R
23% above expectation
If he's sitting on an odds-on shot under the above conditions you can pretty much bet your life that he'll get the job done, as he's an unblemished 12/12 on one that is seriously fancied. 
Enough on Frankie though, he'll be sitting in quarantine this week counting the Euro's he plundered over the weekend…
The following two jockey will, however, be looking to get on the score-sheet at the Ebor meeting…
.
DANNY TUDHOPE
Tudhope | Class 1-Class 3 | Good or quicker ground | NOT trained by D O'Meara | SP 14/1 or less
17/56 | 30% S/R | +£75.57 BFLSP – W&P 25/56 | 45% S/R
59% above expectation
*Tudhope rides York very well, he is the winning-most rider at the track since 2014, and he rides plenty winners for David O'Meara at the track. As a whole, however, they are significantly over-bet and produce a loss (if backing them all) so for angle/pointer purposes it's his rides away from the O'Meara yard that are of the utmost interest
**
JAMES DOYLE
Doyle | Round a bend (7f+ trips) | Good or quicker ground | single figure SP
22/65 | 34% S/R | +£72.62 BFLSP – W&P 38/65 | 58% S/R
70% above expectation
*The ground filter is interesting and plenty of tracks do need to be tackled slightly differently depending on the underfoot conditions. Doyle's overall record at York on Good to Soft or softer is 9% S/R whilst on Good or quicker it rises to 19% S/R
.
To expand on the going filters I mentioned above, it's worth pointing out that no single jockey excels at York when it starts softening up, in fact it seems to 'level the field', with a relatively wide spread of jockeys managing to find their way to the winners enclosure. Paul Hanagan is the only jockey to make it into double figure numbers with ten winners (York – Good to Soft or softer), David Allan has nine, Tudhope has eight and then there are a large selection that have between six & two winners on York ground with cut in it. Softening underfoot conditions at York do seem to be a 'leveler'…
.
There are another couple of jockey pointers in the full guide in the NTF Members Area and these are just that…Pointers…I don't class these as angles to be following and highlighting the qualifiers for, they are best used as an aid to your overall study, another piece of the jigsaw if you will.
---
That should give you something to work with for next week 😎
If you want the full guide (from which the above was cherry-picked from) and access to all of next weeks NTF York Ebor meeting analysis, then you can hook up to the main service on the following link…
Cheers and best of luck – Ben (NTF)
10 responses to "York Trainer Angles & Jockey Pointers…"