9
Feb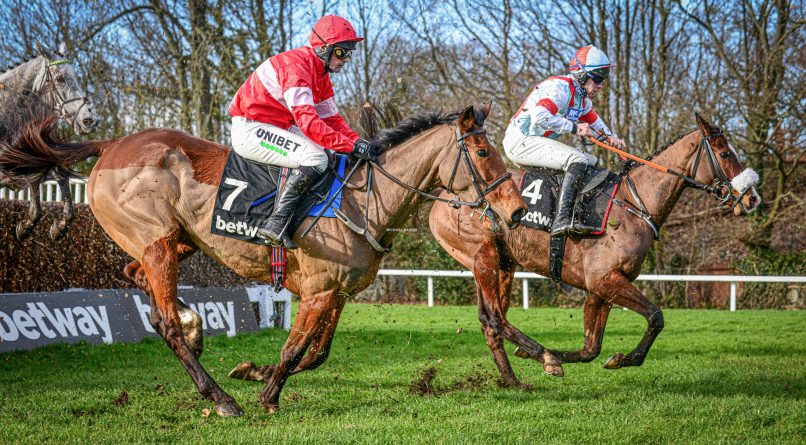 What we learned from the weekend: 5th, 6th & 7th February…
After a small hiatus from the 'What We Learned from The Weekend' action last week I'm now firmly back in the saddle and ready to crack on again.
The weather is robbing us blind of midweek National Hunt action at the minute but I'm never one to sit idle and twiddle my thumbs, so I'll be looking to use this 'down time' to start getting my Cheltenham ducks in line for next month, some of the fruits of that labour will appear either here on the free blog or posted to you via the free NTF list.
That's what is to come though…here's some thoughts on what has just passed…
What we learned from the weekend: 5th, 6th & 7th February…
1. Kemboy can still get the job done when he gets his conditions…
Things haven't gone all that smoothly for the Willie Mullins trained 9yo since his stellar 2018/19 season, a season where he won 4 of his 5 starts, snatching a haul of 3 Grade 1's and a Grade 2, with the only blemish coming with a UR at the first in the Cheltenham Gold Cup.
Since that season and prior to his victory on Sunday in the Paddy Power Gold Cup at Leopardstown Kemboy had recorded a form line of 42722. Not poor form by any stretch of the imagination but the wins just were not coming.
For me, however, Kemboy is just a horse that needs his Prime Conditions to attack and when he gets those Prime Conditions he becomes a very reliable horse indeed.
Those conditions being…
Trips of 2m4f – 3m1.5f | NOT Very Undulating tracks | DSLR 240 or less
…where he is now…
1221111111 (8/10, 2p – all 8 chase wins)
…those conditions were firmly met on Sunday at Leopardstown.
In reality they probably should have won the Savills Chase at Leopardstown in December. He had his Prime Conditions that day but had to contend with a bizarre injection of pace from stable-mate Melon down the back-straight, a tactic that left Kemboy short on petrol when trying to hold off the high-class A PLUS TARD on the run to the line.
Evidence suggests that Cheltenham really isn't the track for Kemboy (form of 7-U-4-5 at the track, never finishing closer than 9.1L) so I'd be relatively cool on his Gold Cup chances next month, although interestingly he does also hold an entry in the Stayers Hurdle (as well as the Ryanair) and that could, possibly, be an interesting alternative for the horse…although ultimately I'd be more interested in him at Aintree and/or Punchestown in the late spring, the Bowl Chase and Punchestown Gold Cup look much more his cup of tea.
Give Kemboy his Prime Conditions and he'll almost always get the job done…
.
2. Min didn't have the ideal prep run for his Ryanair Chase defence…
I can't imagine connections of the 10yo really thought they were going to be beating stable/owner mate CHACUN POUR SOI on Saturday in the Dublin Chase, but equally I suspect they would have hoped for something better than a Pulled-Up effort.
In truth he just doesn't seem to have the speed in his legs for the 2m/2m1f contests these days anyway and since winning the 2019 renewal of the Dublin Chase his distance splits have read…
Form over 2m1f or less = 522P
Form over 2m4f/5f = 1111
With that in mind I personally wouldn't read too much into this latest run, with regards to his chances later in the season, albeit it does give him some 'statistical challenges' to face when it comes to defending his Ryanair crown…
(since 2003) Horses PU last time out in G1 races at the Cheltenham Festival
1/78 | 1% S/R | -£71.00 LSP – W&P 3/78 | 4% S/R
66% below expectation
Only THREE have managed to even place…😬
Min is also a 10yo, which brings into play the following…
(since 2003) 10yo's+ in G1 races at the Cheltenham Festival
5/193 | 2.5% S/R | -£160.50 LSP – W&P 37/193 | 19% S/R
67% below expectation
A double stats blow for MIN, who at the time of writing is generally trading as 5/1 second fav for the Ryanair Chase.
But here comes a glimmer of hope for Min fans…
2011 Ryanair Chase…ALBERTAS RUN…a 10yo that was Pulled-Up last time out…WINS his second Ryanair Chase on the spin!
Stats can, have and will be an excellent pointer, especially at the major festivals… but they can, have and will be broken from time to time…
The warning signs are there for any Min fans…but if he can channel his inner Albertas Run…well…you never know…
The stats are maybe just edging against Min reclaiming his Ryanair Chase crown…
.
3. Paul Nicholls had another enjoyable raid at Musselburgh's February meeting…
Whilst Willie Mullins was flexing his muscles over in Ireland, Paul Nicholls was quietly going about his business on this side of the Irish Sea…and Musselburgh in February is very much a regular part of his business model!
The Champion trainer sent seven runners on the long-haul trip up to Scotland, returning the following form line…
21R2611 (3/7, 2p – +£7.56 BFLSP)
…those stats just adding to his excellent figures at the track in Musselburgh since 2013 (when his raids started to become a regular thing)…
22/52 | 42% S/R | +£26.70 BFLSP – W&P 30/52 | 58% S/R
31% above expectation
A simple angle? For sure. A profitable angle? Absolutely.
Sometimes this game doesn't need to be complicated…
Always worth looking out for those Paul Nicholls Musselburgh raiders at the February meeting…
---
Cheers and Happy Punting – Ben (NTF)
*Stats sourced from Proform Professional
9 responses to "What we learned from the weekend: 5th, 6th & 7th February…"