1
Mar

What we learned from the weekend: 27th & 28th of February…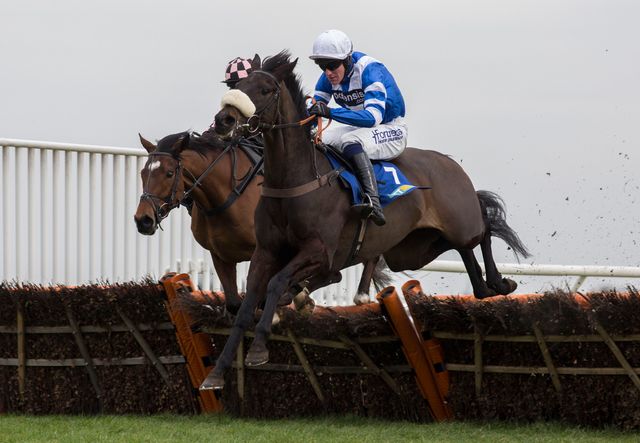 Zubayr: The new Zarkandar?
As we are now just two weeks away from the greatest show on turf (or the Cheltenham Festival as it is more commonly known) I'm going to take a very small deviation from my usual 'What we learned from the weekend' post.
Well… kinda…
I'm still going to concentrate on the weekend racing just past but I want to take a look at the Kempton BetBright Chase meeting as a whole and analyse the impact it has on the Festival itself. For me it's the last proper 'trial' weekend for Cheltenham, the last serious chance for trainers to get a racecourse appearance into their charges.
Sure, some trainers will be looking to grab a bit of the Imperial Cup/Cheltenham Festival double-up bonus but that's hardly a trial weekend, it's a bit too close for my liking.
Before I get stuck into that, however, I will indulge in a bit of a mini 'what we learned from the weekend' action…
David Pipe still hasn't managed to turn around his woeful weekend figures, adding another seven losers to the pot, making it 5/113 since the season begun. Ouch.
Rebecca Curtis may have a sneaky one to salvage her below-par season in the shape of Aurillac.
Lil Rockerfeller is one of the most consistent horses currently in training.
Paul Nicholls may have unleashed the new Zarkandar in the shape of the well-bred (and expensive!) Zubayr.
And it's that last point that I'm going to expand upon now in…
.
Why last weekends Kempton form needs to be taken seriously for the Cheltenham Festival…
As already mentioned last weekends Kempton meeting is, for me, the last serious trial day for the Cheltenham Festival.
But what do the stats tell us?
Is it a worthy warm-up weekend and does it produce festival winners?
If we look at the last six festivals and look for runners that had their final warm-up at the BetBright Chase Kempton meeting we get the following figures…
7/77 | 9% S/R | +£34.63 BFLSP – Win & Place 13/77 | 17% S/R
89% above expectation
That's pretty decent, without maybe being totally earth-shattering.
But what if we start to break that down a little?
The first thing I notice is that all seven of the winners started at less than 10/1 for their Kempton race (so they were fancied to some extent, certainly not a rank outsider in any case).
Considering only that lot gives us…
7/49 |14% S/R | +£62.28 BFLSP – Win & Place 11/49 | 22% S/R
That's better. Tightens things up a little.
I then noticed that six of the seven winners ran over shorter than 2m5f at the Kempton meeting.
Keeping the less than 10/1 filter and adding in the less than 2m5f (at Kempton) filter gives us…
6/38 | 16% S/R | +£56.23 BFLSP – Win & Place 8/38 | 21% S/R
A bit stronger on the strike-rate and already a decent little angle, however, we can tighten it up even more.
I also noted that five of the seven winners won their Kempton race.
Lets keep our previous two filters and then add the 'won LTO' filter…
5/15 | 33% S/R | +£26.52 BFLSP – Win & Place 6/15 | 40% S/R
That's definitely an interesting angle to go to war with!
Won at Kempton's BetBright Chase meeting – over less than 2m5f – SP of less than 10-1.
But who does that highlight from this years Kempton meeting?
I make it…
ZUBAYR
KILLALA QUAY
WINTER ESCAPE
ERICHT
Of those four Killala Quay seems the most unlikely to take up his festival engagement. Trainer Charlie Longsdon didn't sound all that keen to send him to the track in his post race comments.
Winter Escape's trainer Alan King also doesn't seem all that keen to send his youngster to the Festival. He is entered in the Supreme but it seems that Aintree is potentially his main target. That, however, could easily change.
Ericht quite possibly won't get into any of the handicaps he entered in as he won this off OR 126 and that puts him a fair way down the list.
Which leaves the juvenile hurdler ZUBAYR as the one most likely to uphold the mini-angle above. He looks like a definite runner at this stage, barring unforeseen circumstances.
And his trainer Paul Nicholls has form with exactly this type of beast.
In 2011 he unleashed the Irish bred Zarkandar to win on his hurdling debut in the Adonis, off the back of a handful of flat runs in France, and he duly romped home in the Triumph Hurdle a couple of weeks later.
This year he unleashed the Irish bred Zubayr to win on his hurdling debut in the Adonis, off the back of a handful of flat runs in France…
Zubayr now sits as 6/1 second fav in the Triumph Hurdle market. A race that looks pretty open this year if we are all honest. Not many are coming in with what could be called an unblemished record.
Can Nicholls pull another Zarkandar type training performance?
He fits the… won at Kempton's BetBright Chase meeting over a trip shorter than 2m5f and started at less than 10/1… angle and Nicholls knows how to produce these types in banging shape for an attack at the Triumph.
The omens look good for ZUBAYR to grab Triumph Hurdle glory…
Ten essential Cheltenham Festival stats you NEED to be aware of…
Most of you on the NTF FREE list have snaffled up your copy of the first of my FREE Cheltenham Festival guides.
If you are not on the free list and want this guide (and if you are serious about betting at Cheltenham then you really SHOULD want this guide!) then simply nip along here and follow the instructions for instant download of the guide…
The second of my free guides will also be released shortly.
Ben (NTF)
Stats sourced from the excellent Proform Database
2 responses to "What we learned from the weekend: 27th & 28th of February…"