8
Mar

Five Cheltenham Festival stats that will need to be broken…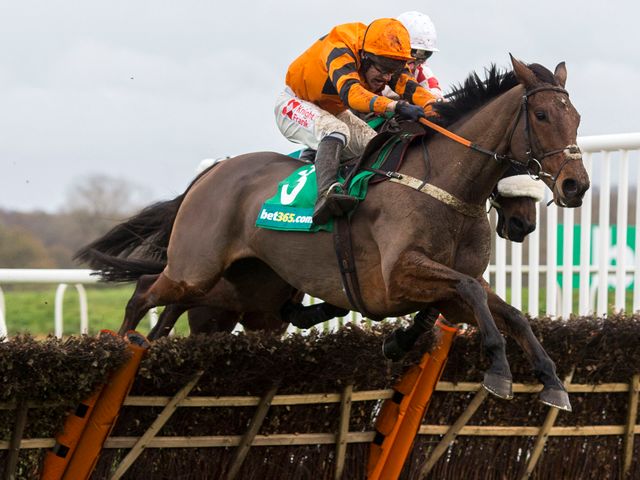 Can Tom Scu FINALLY win over the Festival hurdles?
A week to go…
Crazy to think there are a mere seven days until the madness kicks in but that's it, that's all there is, SEVEN god damn days!
Channelling the mind-set of Mick Fitzgerald I can only say Cheltenham is better than SE….OK, lets not go that far, lets say it's better than… Christmas. Yeah. Christmas. For racing fans over the age of 16 Cheltenham is better than Christmas. It is our Christmas in fact.
Bring it on Santa! Deliver the goods!
I've been ramping things up on the festival front over the past week and hopefully you've all managed to download my FREE Cheltenham Festival Guides by now.
If not you can get them here.
They are packed full of trends and stats to help you 'narrow the field' over the four days and at the very least they should get your brain tuned up and fully focused for next weeks action.
Keeping on the stats front, today I want to take a look at a quintet of negative stats that will need to be busted next week if some of the well-fancied runners are to justify their cramped odds.
Lets get stuck in…
5 festival stats that will need to be broken… 
1 – Thistlecrack and the Tom Scudamore Hurdle stat…
If Thistlecrack is to justify red-hot World Hurdle favouritism Tom Scudamore will need to ride his FIRST EVER festival hurdles winner…
Yep Tom Scudamore has NEVER ridden a winner at the Cheltenham Festival over hurdles.
His record over hurdles at the festival is a rather worrying…
0/94 | 0% S/R | -£94.00 BFLSP – Win & Place 9/94 | 10% S/R
*my recent free guide states 0/91 but I forgot to add in 3 rides he had as an amateur 
On Thursday he will be tasked with guiding home Thistlecrack in the World Hurdle, the hottest fav at the meeting (along with Yanworth) out with the Mullins hot-pots.
Thistlecrack is unbeaten in three starts this season. He's taken in the major trials for the race and humped the opposition each time. He has looked an absolute beast at times and I would say he is very much deserving of his red-hot favouritism.
But those Scudamore stats are certainly a concern.
I'll be honest I was struggling to pick holes in the Thistlecrack armoury. I was beginning to think he didn't have any. The horse, in fairness, maybe doesn't. The jockey, however, almost certainly does.
Can Scudamore bust his devastatingly poor festival hurdle record?
The defence…
He's never been on one this short before…
In all of those 94 rides he has never once sat on one that's started as short as Thistlecrack is likely to. In fact only three of them have even started as favourite.
His overall record over Cheltenham hurdles (excluding the festival) isn't all that bad…
13/118 | 11% S/R | -£43.59 BFLSP – Win & Place 29/118 | 25% S/R
OK you won't have gotten rich backing them all but 11% strike-rate is passable. Certainly better than his festival strike-rate of 0%.
Conclusion…
Tom Scudamore may never have a better chance than this to break his festival hurdles hoodoo. He's on the highest rated horse in the race, who has the best form and is proven over course and distance.
However, if you are looking for a negative against Thistlecrack I've just given you one. A rather hefty one.
Tom Scu this is your chance to scoff at the stats…
.
2 – The Willie Mullins Gold Cup/3m+ stats…
If one of Mullins' leading Gold Cup contenders is to land the big one he needs to smash his Gold Cup hoodoo…
The Gold Cup is one of the very few major races that Mullins hasn't quite managed to capture just yet.
His overall record in the race is…
0/14 | 0% S/R | -£14.00 BFLSP – Win & Place 6/14 | 43% S/R
OK I'm probably (definitely!!) being over-harsh describing Mullins' Gold Cup record as a 'hoodoo' so it's probably fairer to look at his record at the festival (since 2000) in races run over 3 miles or further.
Those figures come out as a rather worrying…
4/96 | 4% S/R | -£48.69 BFLSP – Win & Place 27/96 | 28% S/R
48% below expectation
Now if you compare that to his record over trips shorter than 3 miles (in the same period)…
32/234 | 14% S/R | +£109.19 BFLSP – Win & Place 63/234 | 27% S/R
46% above expectation
…you can see why that 3m+ figures start to become a bit of a concern.
Even more of a worry when you have Djakadam, Vautour and Don Poli ALL trading at 6-1 or less for the Gold Cup.
The defence…
One of those four winners over 3m+ is the doughty Don Poli…
Don Poli has already scoffed at those stats. They mean nothing to him. 3m+ at Cheltenham holds no fear for the 7yo.
This is easily the strongest group of runners Willie Mullins have EVER sent to the Gold Cup…
Djakadam (2nd in the 2015 Gold Cup) – Vautour (destroyed the JLT field in 2015 & 2nd to Cue Card in the King George) – Don Poli (ran away with the 2015 RSA Chase & has won 5 of his 6 chase starts, 3 of which are G1's) – Valseur Lido (should have won the Irish Hennessy Gold Cup).
However you shake it up this is a strong Gold Cup squad.
Conclusion…
Mullins really isn't anywhere near as potent over staying trips as he is over the shorter trips, the figures comprehensively back that.
He's fired plenty of bullets at the Gold Cup (only two, Nicholls and M Pipe, have fired more in the past 17 years) but all have come up short, again highlighting his lesser record at the festival over the longer trips.
In Don Poli, however, he has a horse that he knows can win over the staying trips at Cheltenham in March and if any of his battalion are going to bust his Gold Cup hoodoo (must stop using that term!) then surely it will be him…
.
3 – The Alan King G1 Hurdle stat…
If Yanworth is to land the odds in the Neptune Novices' Hurdle then Alan King needs to turn his G1 Hurdle figures around…
It doesn't seem that long ago since Alan King was firing in Grade 1 Festival winners left, right and centre. Recently, however, that has not been the case, especially over hurdles.
These are the stats for his G1 Cheltenham Festival hurdlers since 2009…
0/37 | 0% S/R | -£37.00 BFLSP – Win & Place 6/37 | 16% S/R
Not great, it has to be said.
In fact we can expand upon those figures further because it's not just his G1 hurdlers that have been mis-firing, it's his hurdlers in general.
Check his record in ALL festival hurdle races since 2009…
1/73 | 1% S/R | -£34.95 BFLSP – Win & Place 18/73 | 25% S/R
That's actually pretty shocking to be fair and also a touch surprising.
His Yanworth is currently odds-on in places for the Neptune Novices' Hurdle.
Yanworth seemingly just has to turn up and the race is his.
Like Thistlecrack the horse himself has no obvious weaknesses.
Yanworth's weak point comes from his trainer. A trainer who has recent form over the festival hurdles of ONE winner from 73 horses.
That's a hell of a lot of losers.
The defence…
Horses starting at 2-1 or less in this race have a decent record…
Since 1997 11 horses have started at 2-1 or less, six have won and the other five have all placed. They have a form line of 13132221111.
Alan King's has his string in the best form since the 2008-09 season…
King's runners haven't really been firing at the high levels we expect for a numbers of seasons now. This season, however, his string have been bouncing and he's picked up a number of hefty prizes and also looks to have a clutch of exciting prospects coming through the ranks, Yanworth being one of them.
Conclusion…
King's recent hurdle record at the meeting is undoubtedly sketchy at best, however, Yanworth almost certainly has the potential to be the best hurdler he has had in his yard for some time.
Saying that we are being asked to take an exceedingly short price about a horse from a yard with a recent festival hurdles record of 1/73 and 0/37 in G1 hurdles.
Hmmmm…
.
4 – The Ryanair Irish trained stat…
If the Irish are to justify their strong standing in the Ryanair betting then they need to bust their 11 year hoodoo in the race…
Did I just use hoodoo again?!
Anyway…
Irish trained horses currently hold five of the first six places in the betting for the Ryanair Chase, including the top two spots.
However, they are yet to win any of the eleven renewals of the race. To date it is the one major festival race where they haven't managed to get one on the board.
The overall figures for Irish trained horses in the G1 Ryanair Chase is…
0/32 | 0% S/R | -£32.00 BFLSP – Win & Place 8/32 | 25% S/R
Currently they have Vautour, Road To Riches, Valseur Lido, Smashing and Vroum Vroum Mag trading at 8-1 or shorter for the race.
For reason's unknown, however, it's a race they just haven't managed to land yet but here they are gobbling up a majority of the market.
The defence…
Vautour & Road To Riches both have solid festival form on their CV…
Vautour destroyed his JLT field last term and ran away with the Supreme the year before whilst Road To Riches ran an excellent third in the Gold Cup behind Coneygree.
There are no outstandingly strong contenders this side of the Irish Sea to take them on with…
Al Ferof is the shortest UK player in the betting (3rd fav at around 6/1) but he's an 11yo. 11yo's are 0/138 in NON-HANDICAP races at the festival since 2006. I can't have him for this. Next in the betting is Vibrato Valtat and Josses Hill, hardly the most straight-forward of chasers currently around.
Conclusion…
It is a race that has eluded the Irish so far but this does look the best chance they've had to date, highlighted in no uncertain terms by there utter domination of the betting market. However, how many of the five that currently sit at the top of the market are actually going to turn up? VV Mag is fav for the Mares Hurdle. It would appear its Gold Cup or nothing for Vautour. It also seems highly likely that Valseur Lido heads down the Gold Cup route.
Suddenly the strength in numbers looks plenty weaker…
Time to start searching for a UK based runner at tasty odds…
.
5 – The Montjeu Hurdle stat…
If Ivanovich Gorbatov is to win the Triumph Hurdle then he has to overcome THAT Montjeu stat…
Whoooaaaa! I'm not going there am I?
Hell yeah I'm going there. Try and stop me!
These are the stats for Montjeu hurdlers at Cheltenham (any time of year)…
2/75 | 3% S/R | -£68.55 BFLSP – Win & Place 17/75 | 23% S/R
64% below expectation
The two winners were the same horse. The one and only HURRICANE FLY.
Clearly the best National Hunt horse Montjeu has ever sired. In fact he's one of the all time great two mile hurdlers. For me he sits just below the mighty Istabraq.
Take Hurricane Fly out of the equation and those stats become 0/70.
Even with Hurricane Fly in the equation the stats are below average and there is just something about the Cheltenham hill that Montjeu offspring just don't appreciate.
Ivanovich Gorbatov is a Montjeu kid. The stats suggest he may not be all that comfortable on the undulations of Cheltenham.
When did I first highlight this stat?
Just before Hurricane Fly won his first Champion Hurdle! D'oh!
The fact he still remains the only Montjeu hurdler to master the hill says plenty though. Not only about the sheer class of that horse but also about the struggles the Montjeu kids have at the home of jumps racing.
The facts are that offspring of certain sires simply don't act on some tracks. The stats say Montjeu kids DON'T act at Cheltenham. Ivanovich Gorbatov is a Montjeu kid. He's fav for the Triumph. The angle needs factored in to the wider picture (that's the important thing by the way, the WIDER picture).
The defence…
No real defence to give here. Stats suggest Montjeu kids don't enjoy the track so he has to do a Hurricane Fly and prove me wrong. Good luck.
Conclusion…
Hurricane Fly remains the only Montjeu kid to bust the Cheltenham Hurdling stat. Is Ivanovich Gorbatov good enough to add his name to that list? I guess we will find out soon enough…
.
NTF Cheltenham Festival Service – Doors now open!
I will be covering 20 of the top races from the 2016 Cheltenham Festival as part of my NTF National Hunt subscription service, using my unique Dosage & Trends twin-barrelled assault tactics to filter the contenders from the pretenders, whilst whittling out the no-hopers so we can isolate those at lofty prices who have a real chance of out-running their odds.
I know there are a number of you who want to be on the NTF service for Cheltenham Festival week so this is your chance.
I am opening up a limited number of slots on my service especially for Cheltenham week, which, lets face it, is the most exciting week of the entire year, bar none!!
As soon as you sign-up you will also be able to download my 'NTF Cheltenham Festival Stat Attack Guide'; which contains over 20 pages of stats and trends, exhaustively researched by my good self .
For those of you that are not familiar with the in-depth approach I utilise on the NTF service there are four guides available for you to view on the sign-up page. These are excellent examples of my service.
I look forward to seeing you in the NTF members area…
Ben (NTF)
Stats sourced from the excellent Proform Database
One response to "Five Cheltenham Festival stats that will need to be broken…"