5
Nov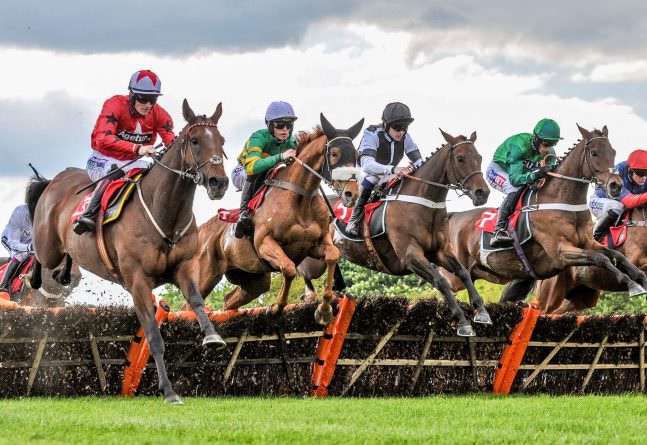 What we learned from the weekend: 1st, 2nd & 3rd November…
Safe to say we are now very much locked and loaded in full National Hunt mode until spring 2020! All firmly strapped in and fully committed to the wet and wild ride!
The Charlie Hall Chase was the last chance for you to jump ship and stop the addiction before it swallows you up and takes a proper grip for the next six months, but I'll take a punt, since you are reading this, you've already reached maximum addict mode and are scrambling around looking for your next fix!
No need to worry though, you're in the best company here, we've all been National Hunt addicts for longer than our jumping addled brains care to remember, so breathe easy, soak it all in and load up on your next shot, life's waaay too short not to…
What we learned from the weekend: 1st, 2nd & 3rd November…
1. Dan Skelton continued his dominance of Non-Handicap Hurdle races at Wetherby…
Anytime team Skelton make the 140-mile trek northwards from their base in Warwickshire we really need to take note, especially when it's with a Hurdler running in a Non-Handicap contest and the horse in question is starting at an SP of 6/1 or shorter.
Those types return the following rather fetching set of figures…
18/36 | 50% S/R | +£21.72 BFLSP – W&P 34/36 | 94% S/R
31% above expectation
Last weekend Skelton had four runners that met that criteria, returning a form line of 1-2-3-1 and BFSP profits of +£5.53.
He simply loves having winners at the track.
Of those 36 runners (from the angle above) only ONE of them has failed to finish in the first three.
Of the 18 that didn't manage to win only FOUR of them didn't trade at least 50% shorter in-running.
This sub-set of the Skelton yard are ready to run for their lives at Wetherby and at the very least you should be having them as a banker pick in your placepot lines.
To further highlight the strength of Skelton at Wetherby here are his overall stats at the track with runners that start at an SP of less than 8/1 (which covers all of his winners)…
40/110 | 36% S/R | +£41.34 BFLSP – W&P 74/110 | 67% S/R
16% above expectation
Makes no bones about it Wetherby is a track he loves to target.
Skelton ain't mucking about when he heads north to Wetherby…
2. Clan Des Obeaux is starting to hint that he's maybe not quite a fully-fledged G1 operator…
Last year's King George winner was comfortably put in his place at Down Royal on Saturday and his Grade 1 record now stands at 'only' one win from eight attempts (1/8). 
Now don't get me wrong, Saturday was far from ideal conditions for him.
For starters he generally needs a run to blow the cob-webs away as he's now 3-4-2-4-2 off a break of 91+ days (excluding racecourse debut).
He also doesn't seem fully at home on Undulating/Very-Undulating tracks, where he is now one win from eight (1/8).
Despite all that you can't hide the fact that he's been beaten in seven of his eight starts at the highest level and that, to me, just makes him one that falls somewhere between Grade 1 & Grade 2 level.
He could still win further G1's, absolutely, but it would need to be under prime conditions, which look to be something along the following…
Flat/Slightly Undulating tracks | Good to Soft & softer ground
…where his form figures read…
2-1-1-3-1-5-1-1 (5/8, 2p – 5 of 6 career wins)
He's a good horse, nay a very good horse, but I do just feel he's worth taking on at the top levels, especially when conditions are not bang ideal for him…
Be wary of punting CDO when he's not got Prime Conditions to gun for…

Doors to NTF 2019/20 service closing this week…
If you want to be part of the full NTF service for the 2019/20 season then this will be your last chance for a while.
With the National Hunt game now in absolute full swing I quite simply need to concentrate as much of my attention on the analysis side of things as I possibly can.
With that in mind I'll be shutting the doors at some stage this week, almost certainly before the weekend.
To make sure you don't miss your slot on the service head along to the following page…
I'll level with you now… if you want a quick fix and the promise of untold riches and early retirement…then NTF will definitely NOT be the service for you.
If, however, you like a bit more from your racing service, a serious amount of analysis, thoughts, stats, trends, angles (like the Skelton one above) and pointers that you can chew over in your own time, then NTF is exactly what you're after…
I look forward to seeing you in the NTF members area as I continue to slice through the major races using my tried and tested Race Trends analysis.

3. Last season's Triumph Hurdle form was boosted again…
The 2019 Triumph Hurdle is starting to look like a hot piece of juvenile form, with COEUR SUBLIME & ECCO the latest runners to boost the form of the race.
Coeur Sublime (runner-up in Triumph) sauntered to victory in the G2 WKD Hurdle at Down Royal whilst Ecco got down and dirty to land a G3 Novice at Ascot, both horses pulling clear of their rivals after the last.
Six of the first eight home in last season's Triumph have now recorded at least one victory since the race.
Worth noting that Triumph 7th ADJALI (N Henderson) also ran at the weekend but he could only manage 6th in the Listed Handicap at Ascot. Henderson runners haven't really caught fire yet, however, with the yard running at 4/26 since the start of October, so I wouldn't be overly concerned by that run, he was still in there pitching between the last two flights.
The 2-mile hurdle division doesn't look all that strong this year so could this be another year where a 5yo grabs Champion Hurdle honours? 
It's been a long time (a hell of a long time!) since there were back to back 5yo winners of the Champion Hurdle but with the division looking weak and the Triumph Hurdle form starting to look strong could we see that happen this year?
I'd say it's far from out of the question…
It will certainly be interesting to see how Triumph winner PENTLAND HILLS shapes up against his elders this season…
Keep an eye on those 2019 Triumph Hurdle runners, they may just be a well above average bunch…
Ben (NTF)
Stats have been sourced from the excellent Proform Professional database
10 responses to "What we learned from the weekend: 1st, 2nd & 3rd November…"