23
Jan

What we learned from the weekend: 19th, 20th & 21st January…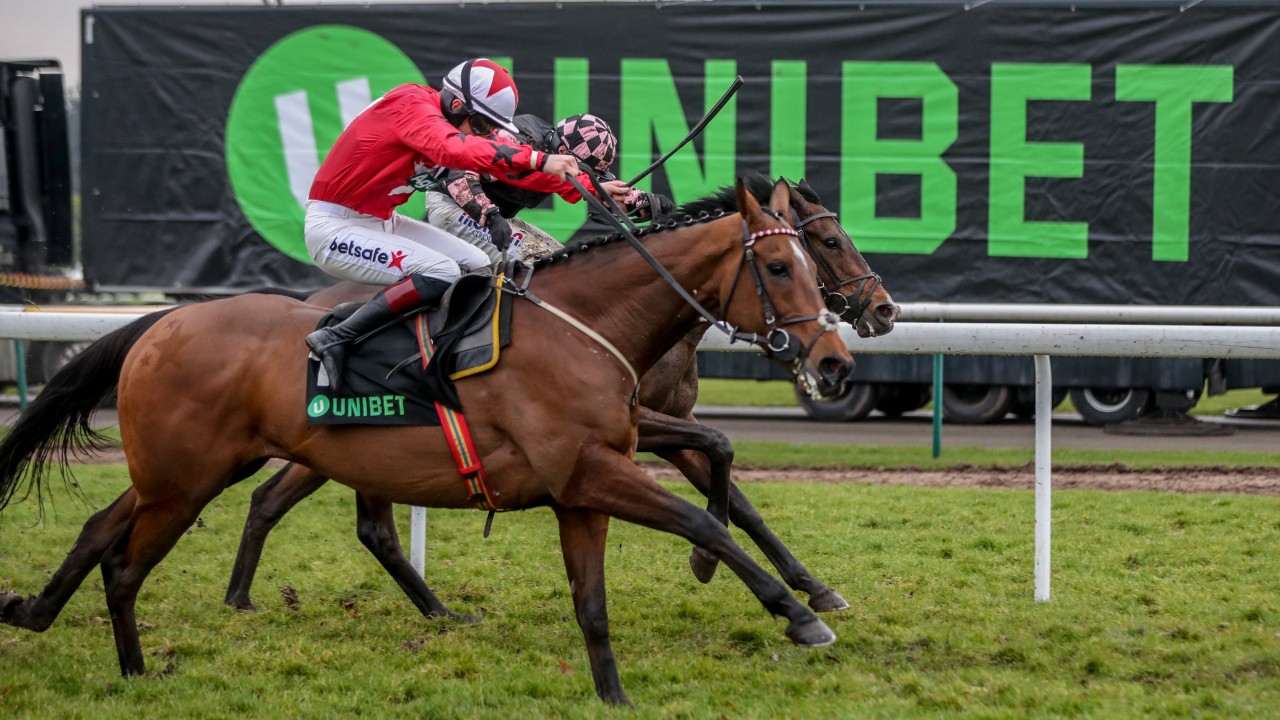 The New One! 20 wins and counting!
That weekend was all about two horse…
The indomitable THE NEW ONE and the electrifying UN DE SCEAUX!
Both now in the 20 career wins club and both now also in the one million+ career earnings club.
Warriors like those two 10yo's are the reason our love of the jumping game never dies. They keep coming back for more and so do we.
Both deserve their own statues upon retirement, however far in the future that may be!
I've written about both TNO & UDS numerous times here on NTF so I'll direct the focus of this weeks blog away from them and look elsewhere, in the latest edition of 'What We Learned from the Weekend'…
What we learned from the weekend: 19th, 20th & 21st January…
1. Donald McCain continues his rise back up the training ranks…
It was clear for all to see that the mass removal of the Rooney horses a couple of seasons back left a bit of a hole in the McCain yard and had a significant impact on not only his numbers but also, probably, his confidence.
Thankfully he's slowly been building up a head of steam again and getting the winners flowing on a regular basis, as typified by his results last weekend…
4/5 | 80% S/R | +9.80 BFLSP (+12.36 LSP at early prices)
151% above expectation
Those runners were at his happy hunting grounds of Musselburgh & Haydock and it's the north circuit where he's building his reputation back up to where it should.
He currently sits 10th in the trainers standings but if you switch it to number of winners (as opposed to prize money won) he sits a rather impressive fourth, with 74 winners currently to his name, only Skelton, Henderson and Nicholls have trained more winners than him this season.
He's also the only trainer in the top 10 to be showing a level stakes profit to a £1 stake (+£56.20) and one of only two in the top 20 (the other being Warren Greatrex), suggesting that the wider betting market still think he's a trainer that's firing below par. But he's not…
To put his current figures into perspective…
During his 'peak' years, when the National winners and Cheltenham Festival winners/contenders were 'in abundance' (circa 2010 – 2015) he was banging in 100+ winners in a season, peaking at 153 in the 2011/12 season. The season of the Rooney exodus (2015/16) he dipped to a paltry (by his standards) 53 winners and followed that up with a slightly better haul of 80 winners in the 2016/17 season, still below the 100+ winners he was getting used to banging in, however.
With 74 winners already on the board this season by mid-January he's almost certainly, baring disasters, going to surpass the 80 winners of last season and, hopefully, he's on track to re-join the 100 club.
It has to be noted that not only did his figures take a hit with the loss of the Rooney horses but he also lost his stable jockey Jason Maguire at around the same time. For me Maguire was an integral wheel in the McCain cog and the retirement of the jockey probably had as much an impact on the McCain winners as the loss of the bulk of his string.
He has since found a replacement in the shape of Will Kennedy and although that partnership is doing some serious damage to the scoreboards (42 of his 74 winners this term have been ridden by Kennedy) it's the emergence of another jockey on the McCain riding roster that's catching my eye, a certain BRIAN HUGHES.
Hughes picked up one ride for McCain last weekend and he successfully booted that one home in front (Nefyn Bay at Musselburgh). That win took the McCain/Hughes partnership to a healthy…
12/35 | 34% S/R | +£21.17 BFLSP (+£32.00 LSP at early prices) 
Win & Place – 18/35 | 51% S/R
51% above expectation
…since the start of 2017.
If I'm honest I'm not entirely sure of the exact riding arrangements between McCain, Kennedy & Hughes, there seems to be more to it that Hughes just picking up a couple of spare rides here and there, but whatever is going on is certainly working wonders.
All McCain needs now is a couple of top class animals in the yard to properly get himself back in the game…
Keep a close eye on that McCain/Hughes partnership…
.
2. There could be a monster brewing in the Elliott yard…
…and that monster's name is DORTMUND PARK.
The big, raw 5yo sluiced through the mud at Thurles on Sunday to record his second hurdling success of the season and his fourth win from five career starts. Conditions at Thurles were borderline unraceable but that didn't stop the Elliott youngster from cruising through the contest and pulling away down the home-straight to record an impressive 16L victory.
He's improved significantly for a step up in trip (Sunday was over 2m6.5f) and the application of a tongue-tie (TT worn on last 2 starts) and although it looks all about chasing with him it's not hard to see him running well in some of the top novice Graded Hurdle races come the end of the season.
His trainer has had the following to say about him after his last two victories…
1Jan18 Fairyhouse
Dortmund Park struggled a bit on the heavy ground. He's a big raw chaser and one for the future.
21Jan18 Thurles
Dortmund Park is a nice horse and I think there's more improvement in him. He won't be out of place in graded company. The ground was a worry, we think a fair bit of him.
So by all accounts they've been worried about the heavy ground on his last two starts! If that assessment is correct and he will indeed appreciate less cut underfoot then this lad could truly be a monster in the making!
When he meets with 3m and fences he could be something special but I certainly won't be surprised should he add a couple more hurdle victories to his CV prior to that.
Dortmund looks a serious prospect in the making…
.
3. Nicholls looks to be playing an under-the-radar game with a potential future star…
I think we can all agree that Nicholls has just lacked a Kauto Star or Denman type figure in recent seasons. Sure, he's had plenty of high quality animals to work with but the real superstars are just not quite there at the minute.
In the form of weekend Taunton scorer DAN McGRUE, however, he may just have something well above average bubbling.
The 6yo was impeccable in the jumping stakes in the 2m3f Novice Hurdle at Taunton on Saturday and as soon as his jockey Bryony Frost pressed the button on him to go on and win his race turning for home, the race as a contest was over in a matter of strides. Sure he probably didn't beat much but the manner in which he did it was highly impressive and his jumping was just…WOW! SO quick, accurate, neat, nimble and fluent and apart from the last, where the race was already won anyway, his jumping was simply a thing of beauty.
He's being kept close to home at present (his four runs since joining Nicholls have been at Taunton & Wincanton) and not being tested at too high a level, but I don't mind that, Nicholls is clearly just giving the horse time to find his feet under rules and letting him develop and mature at a natural rate without pushing him too quickly.
Chasing seems the plan for him next season and if he translates his hurdling technique to fences, and there is no reason why he won't, he could be very special indeed. I like him a lot.
Dan McGrue could be a serious player for Nicholls once he meets with fences next season…
Ben (NTF)
McCain stats sourced from Proform
5 responses to "What we learned from the weekend: 19th, 20th & 21st January…"