12
Jan

What we learned from the New Year period: 1st – 10th of January…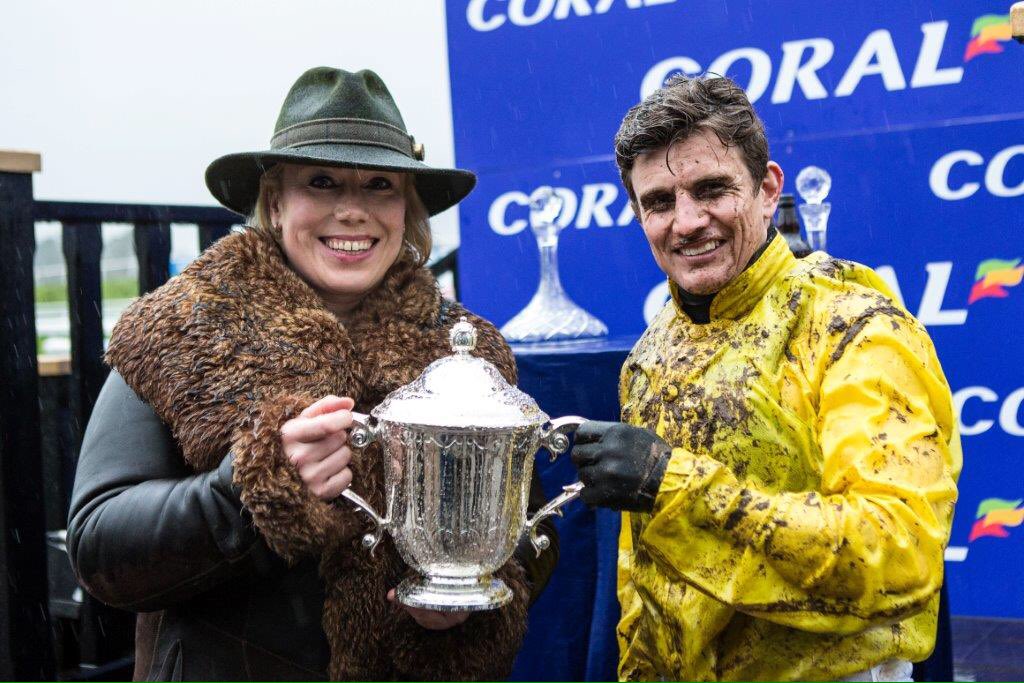 Kerry Lee adds another Welsh National crown to the Lee trophy cabinet.
Happy New Year!!
Can't believe it's taken until the 12th of January for the first NTF Blog post of 2016.
Then again I did spend the first week or so of the year in the swimming pool that is currently North East Scotland! Man was it raining buckets up there. Nasty stuff.
Anyway I'm back on 'home' turf now and back in the old routine. The festive period is now very much done and dusted (woohoo!) and I can fully and wholeheartedly focus my mind on the racing game. If there is one thing you need to make this racing game pay it's focus. Focus, focus, FOCUS!
The festive period isn't all that bad in thruth as we do get a feast of top class racing thrown at us and that's something we should always relish, it's just the the other external crap I/we could do without! Bah humbug, walking and talking like the grinch!
Anyway enough grumbling…
For this weeks 'what we learned from the weekend' post I'm going to stretch the parameters a bit and look at the first 10 days of 2016 and provide you with an extended New Year's post – 'What we learned from the New Year period: 1st – 10th January'.
So lets get started…
What we learned from the New Year period: 1st – 10th January… 
1. Kerry Lee has taken over the reigns from her father in style…
The Lee name has become synonymous with the Welsh National in recent years and Kerry Lee has picked up where her father left off, landing crown number three for the Lee family with the old warrior MOUNTAINOUS, who himself was winning his second Welsh National crown.
Mountainous had clearly been primed to the minute for the race and Kerry Lee and team need maximum respect for the job they have done with the old boy. Winning one Welsh National is tough enough so for a small-ish yard to land three of the last five renewals is simply an outstanding achievement.
It's not, however, a one off from Kerry Lee, far from it in fact.
Since taking over from her father in July of last year (2015) she has returned the following set of figures…
13/69 | 19% S/R | +£21.46 BFLSP – Win & Place 27/69 | 39% S/R
That's a damn fine set of figures indeed and it's clear the Lee yard are in super safe hands at present.
Looking closer at the figures it clear to see that it's her chasers where she has the magic touch…
10/36 | 28% S/R | +£35.19 BFLSP – Win & Place 16/39 | 44% S/R
Those chasers are currently running at 68% above expectation.
It certainly helps that she has the excellent, and probably still underrated, Jamie Moore to call upon in the saddle and so far he has ridden a healthy 8 of her 13 winners (from 29 rides for a 28% strike-rate).
Taking a closer look at her chasers I've actually come up with a very interesting mini-angle that has been firing at a rather healthy rate.
If we look at the – Kerry Lee chasers | in fields of 11 or less | over 21f or less | coming off a break of 17 days or more – then we get the following set of figures…
10/19 | 53% S/R | +£52.19 BFLSP – Win & Place 11/19 | 58% S/R
That's pretty damn tasty in anyone's book! 77% of her winners from only 28% of her runners! Wow!
Clearly we shouldn't ignore her staying chasers in fields of 12+ as Mountainous clearly indicated that she is more than capable of producing one perfectly out with the mini angle I highlighted, however, it's certainly well worth having the mini-angle on your radar for now, in the short-term and potentially even the long-term.
Kerry Lee has started her training career with all guns blazing!
.
2. Paul Nicholls seems to be getting his house back in order…
After what was a fairly lacklustre December for the champion trainer (9/92 | 10% S/R | -£53.68 BFLSP – W&P 33/92 | 34% S/R – 51% below expectations) January has started markedly better…
6/15 | 40% S/R | +£1.82 BFLSP – Win & Place 7/15 | 47% S/R
52% above expectation
Amongst those early January figures he's also managed to land a Grade 1 contest (Adrien Du Pont at Chepstow in the Finale Juvenile Hurdle) something he didn't manage to do during the whole of December.
By my reckoning that win by Adrien Du Pont was actually his first G1 victory of the season. Willie Mullins on the other hand has already fired in 11 (yes, ELEVEN!) G1 winners this season.
The G1 at Chepstow was, no disrespect intended, probably one of the weakest G1 races of the season so far and that begs the question 'Is there a proper G1 animal in the Nicholls yard this season?'.
Lets be honest here…
Silviniaco Conti is simply not firing this season, he may indeed have gone over the top and his G1 days are beyond him.
Saphir Du Rheu doesn't know if he's a chaser or a hurdler and in truth hasn't quite kicked on as expected.
Dodging Bullets hasn't even made the track yet and despite being the current QMCC holder it's questionable whether he is actually a proper top of the tree beast.
Old Guard showed potential but was firmly put in his place by Faugheen over Xmas (and The New One and Hargam!).
Ptit Zig can't seem to stay on his feet.
Irving is…well…Irving.
Mr Mole is…well…Mr Mole.
Vibrato Valtat is…well…Vibrato Valtat.
And that's it really. Where's the G1 animal?
Is there potential in his youngsters?
Will he be battered into submission like everyone else by the Mullins battalion?
The Nicholls ship has been steadied but it still seems to lack a true G1 star…
.
3. Amongst all his G1 stars Willie Mullins may in fact have a handicap good thing lurking in his yard…
And that handicap lurker is one MOZOLTOV.
Yes the very one that bombed out when heavily backed in the Caspian Caviar Gold Cup at Cheltenham in December.
He ran at Fairyhouse on Sunday in the valuable Dan Moore Memorial Handicap Chase, finishing a promising 2nd behind the well-fancied Nearly Nama'd, a run that actually equalled his best ever RPR rating of 154.
He currently sits on a mark of OR 148 and based on bits and bats of his novice chase and hurdle form that looks like a very workable mark indeed.
Heavy looks to be his ground conditions (form of 1131312221 when heavy in description – 211FU5P on better ground) and with the weather looking set to keep the tracks on the heavy side for the foreseeable it would be no surprise to see him land a valuable handicap pot in the next few weeks.
He is entered up in the Coral.ie Leopardstown Handicap Chase and the Thyestes at Gowran in the coming weeks and although they are over further than the 17f he ran over on Sunday there's no concrete suggestions that he doesn't stay further (not easy to pinpoint his perfect trip in all honesty).
All being well they keep their sights set on a home handicap with MOZO' as Willie Mullins record in Handicap Chases on this side of the Irish Sea is a rather miserable 0/63 since 2010! Oof!
Mozoltov could be a handicap snip waiting to bolt in…
.
4. There were signs of life from JOHNS SPIRIT and the handicapper is doing all he can to help…
It's been a bit of a lean time for JOHNS SPIRIT since he went down by a head in the 2014 Paddy Power Gold Cup with the 9yo recording a form line of 653P996 since then, the latest 6th coming on New Years Day at Cheltenham when he finished 23L behind Village Vic.
That run, however, was far from as bad as it looked. He was actually travelling rather sweetly as they turned for home but as soon as the started the climb up the hill on the bog heavy ground his bolt was shot and he started floundering on the testing ground.
That was only his second start on the heavy stuff and he clearly doesn't handle the ground when it's so deep. As such you would have to mark that run up a fair few pounds as there was plenty of promise in his run before push came to shove.
What interests me most now about Johns Spirit is his handicap mark. He started this season on the rather lofty mark of OR 157 but after four 'disappointing' runs he now finds himself back on OR 148, only 1lb above his last winning mark and a healthy 8lbs lower than his head second in the 2014 Paddy Power Gold Cup.
If we take into account that last season he ran a solid 6th in the King George, 5th in the Ryanair Chase and 3rd behind Don Cossack in the Melling Chase (all G1 races) then that mark of OR 148 suddenly looks very attractive indeed.
But whats the best route to take with him?
The Byrne Group Plate at Cheltenham could be an option. He finished 4th in that off the same mark in 2014 and he clearly loves jumping the Cheltenham fences, 3 of his 4 wins have come at the track.
Interestingly it is the old track that he seems to enjoy the most although that run in the 2014 Byrne Group Plate at the festival does tell us that he isn't adverse to the new chase track either.
From a distance angle the 2m4f-2m4.5f trips look ideal as all 4 of his chase wins have come at those distances (form of 17114123P9) whilst he does just seem to to struggle to fully stay over longer trips (form of 65562330 over 2m5f+ trips).
It would also be interesting to see him tried away from the Cheltenham (12 chase starts) and Aintree (4 chase starts) fences. He's actually run well both times he has tackled the Sandown fences (1st & 2nd) and a spin back round there would be interesting.
On the face of things he looks like he is struggling at present but the truth is he's just either been out of his class comfort zone, too high in the weights or running on ground that doesn't suite.
He's worth keeping on the radar until the end of the season.
Keep John on the radar as there are definite signs of life from him and the handicapper has been very kind…
Ben (NTF)
*Stats sourced from Proform