11
Jun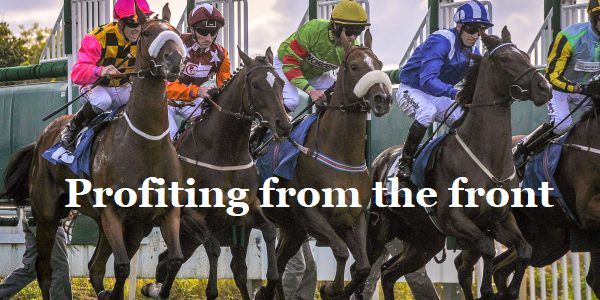 How to turn Silvestre De Sousa into a profit pulling machine…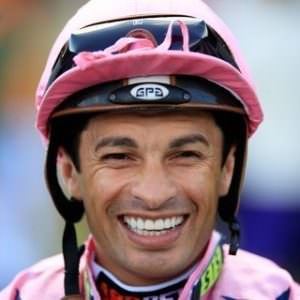 Silvestre De Sousa, despite winning two of the last three flat jockey championship's, finishing second in the other and leading this year's race, is still to me one of the most underrated and underappreciated jockeys currently riding. Even more so when it comes to punters maximising the profits they could/should be banking from his riding skills.
We can't, obviously, back him blind. Backing most (for most read pretty much all) jockey's in such a manner will leave your punting well completely empty over any significant period of time. We can, however, concentrate our efforts on a particular area of SDS's rides, an area that is a particular favourite of mine…FRONT-RUNNERS.
The facts are this…
SDS is DYNAMITE from the front! Our eyes visually tell us that and, more importantly, the stats firmly back it up.
Recent visual evidence of his front-running prowess came at Epsom last weekend, with winning rides off the front end on-board LAKE VOLTA & DASH OF SPICE as well as almost derailing the Cracksman train in the Coronation Cup, only narrowly failing to hold on from the front by an agonizing head after a swashbuckling gun 'em and go effort on-board SALOUEN. It had to be up there as one of the rides of the two-day meeting, despite ending in defeat.
To back that visual evidence up with some hard facts though, these are the SDS stats when riding front-runners since the start of 2013…
226 winners/785 rides | 29% S/R | +£266.56 LSP – 47% ABOVE expectation
Win & Place – 411/785 | 52% S/R
There is NOTHING I don't like about those figures.
In fact if you look at the profits by other means other than LSP you get…
BetFair LSP +£374.65
Early price (evening before) +£452.60
Breakfast price +£425.14
Morning price +£387.72
So obviously if you can isolate SDS on a front-runner and grab the price the evening before then get on it!
These figures are not bolstered by one or two 'hot' years either as SDS has been profitable EVERY-SINGLE-SEASON from the front since 2013 (the time-frame I have run these figures from).
Not all tracks play to the strengths of front-running horses, however, and some tracks play more to the strengths of SDS than others, with the following tracks being of particular interest when you see SDS jocked up on a front-runner…
CHELMSFORD – 20/50 | 40% S/R | +£71.60 BFLSP – W&P 30/50 | 60% S/R – 97% above expectation
YARMOUTH – 15/38 | 39% S/R | +£42.71 BFLSP – W&P 22/38 | 58% S/R – 87% S/R above expectation
PONTEFRACT – 14/37 | 38% S/R | +£6.85 BFLSP – W&P 24/37 | 65% S/R – 48% above expectation
EPSOM – 13/37 | 35% S/R | +£27.21 BFLSP – W&P 21/37 | 57% S/R – 83% above expectation
LEICESTER – 10/31 | 32% S/R | +£21.39 BFLSP – W&P 14/31 | 45% S/R – 110% above expectation
RIPON – 10/16 | 63% S/R | +£24.57 BFLSP – W&P 12/16 | 75% S/R – 102% above expectation
*That's not to say these are the only tracks to back SDS when on a front-runner, they are merely the ones that particularly caught my eye.
There are a couple other 'mini-angles' within the wider stats that are also worth keeping in mind…
SDS on a front-runner in fields of 6 or less…
86/200 | 43% S/R | +£102.19 BFLSP – W&P 117/200 | 59% S/R – 52% above expectation
The little Brazilian simply rides them all to sleep from the front in small fields.
SDS on a Mark Johnston trained front-runner…
53/170 | 31% S/R | +£57.85 BFLSP – W&P 91/170 | 54% S/R – 49% above expectation
SDS & Johnston have always had a strong partnership through the years and there are few better places than when they team up with a front-runner for us punters to cash in on their profit pulling power.
If you can grab the early prices (evening before) then do it, that's where the SDS front-running profits really pay-off, albeit they are profitable regardless of when or where you are getting the money down.
But Ben, I hear you ask, how the hell do we find these front-runners!?
Good question and thankfully, in this day and age, there are a number of ways to find this information…
There are paid databases/race cards such as Proform Professional and GeeGeez, both of which offer up Pace Maps for every race on a day's card. A quick look over them will give you a good indication of whether or not the jockey you are looking at (in this case Silvestre De Sousa, obviously) is sitting on a likely front-runner.
This article you are reading was constructed by using only the Proform database. It allows me to dig deep into a jockey's stats and find out EXACTLY how good (or not!) they are when they find themselves on a front-runner. It's an invaluable tool for my own personal betting on a day to day basis.
On the full NTF service I create pace maps for all races covered by myself on the race analysis section of the service. Pace is a vital part of my race analysis and plenty of NTF members use my own maps to help source their own angles in to a race.
You could go old school and look at a horse's last three races on the Racing Post website and then make your own assessment, based on the position they took up on recent starts, as to their likely racing position in their current race.
If you are after a free resource, however, then the best of these for looking for a horse's likely running style is the attheraces web-site (www.attheraces.com). They have recently (relatively recently) added a 'Pace' tab to their race cards and it gives a great overview of the likely pace of any race.
Front-running jockey's is one of my favourite methods of attack, and I wouldn't call this a system, it's much more a method or 'angle in'/'starting point' to be used in conjunction with other forms of study. Those guys and gals that can judge the pace from the front significantly better than their counterparts, the ones that have a clock in their heads that's more accurate than the finest Quartz watch money can buy, are simply a goldmine of profits waiting to be tapped.
It's a simple and uncomplicated method but by god does it pull in the wonga. You won't find all the winners (well you might but it's unlikely) but there is so much juice in this angle that it doesn't matter, Silvestre De Sousa is simply one of the finest exponents of the front-running method of attack and it makes perfect sense (perfect profit sense!) not to ignore this genius. You have been warned…
Ben (NTF)
p.s. NTF Summer Stunners have started in stupendous form this year, with two winners from the first three runners!
Grab your own copy of the guide, as well as my initial 'Profiting from the front' guide, on the following page…
(Scroll down near the bottom of that page for form)
This article was created by using the excellent Proform Professional…