27
Feb

Three to follow from the weekend…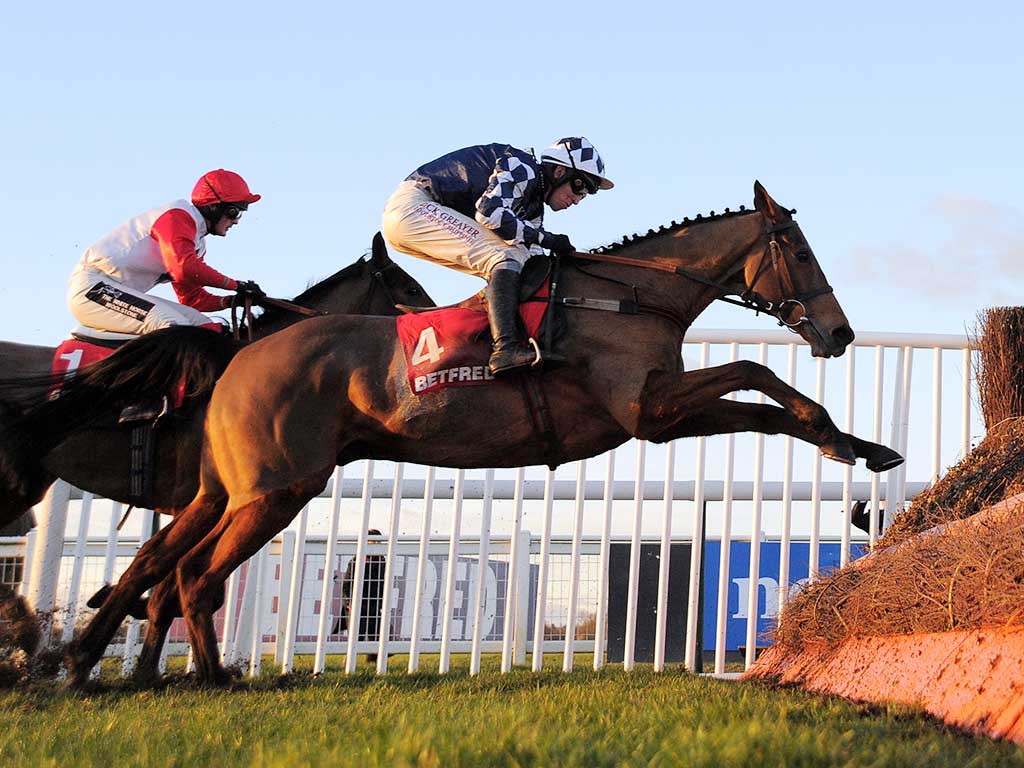 Is Paddy FINALLY primed to win again?
You know something, I don't think we learned a great deal from that weekend of racing. I mean it was OK but we have now very much entered 'The Cheltenham Zone'. You know, the time where things are REALLY all about the festival. It's so close we can almost touch it so I've no issue with that in truth, it's fair enough, we SHOULD be getting excited about it. Bring it on!
I'll certainly be switching focus to all things festival after this post myself, I mean it's only two weeks away, it would be rude not to!
BUT we must still remember that racing goes on before AND after the festival (once the beast from the east has dispersed of course!) and although I'm not going full bore with this 'What we learned from the weekend' post, I do want to quickly highlight three horses from last weekend that went in my notebook with a view to potential future punting profits…
Three to follow from the weekend…
SHOTGUN PADDY
2nd in the Devon National – Exeter (23rd Feb)
The 11yo was jumping and travelling as good as he had for quite some time in the Devon National, only to make a hash of the last fence and give the eventual winner (Dawson City) the opening he needed to go on and secure victory. They had headgear in place on recent starts and I just don't think that was working for him and he looked much more comfortable without any headgear on in this. It's been a while since he won but on this evidence (and providing headgear is kept off) he can win again and I'd be looking for him under the following…
Heavy & Soft | NOT flat tracks | G3 & below | Carrying 11-7 & below | NO Headgear… which gives a form line of 253311118 (4/9, 3p – All 4 wins)
On this evidence Paddy can still do a job.
BALLYKAN
2nd in the Betdaq Chase – Kempton (24th Feb)
This was a fine effort from the 8yo and he's coming to the boil nicely for his prime months (all wins in the March-Sept period – 0/11 in all other months). He's also now 0/11, 2p at Listed level+ so he was always likely to find at least one too good for him here. He's slipped comfortably below his last and highest winning mark of OR 137 – ran here off OR 133 – and he's now very much a horse we should be keeping firmly on the radar.
I'll be keeping an eye open for him from now on under the following…
C2 & below | 10 or less runners | OR 137 & below | Mar-Sept…which gives a form line of 11R11112 (6/8, 1p – All 6 wins).
This recent effort suggests a win isn't far off.
ART MAURESQUE
4th in the Betdaq Chase – Kempton (24th Feb)
The ground drying to Good was a big bonus for this one (all 6 career wins on Good) but he's yet to score above C2 level (0/14 at Listed level+) so overall this has to be deemed a fine effort under less than prime conditions. A small drop in grade on similarly fast ground would make him a horse of maximum interest and I'd be interested in him under the following…
Good or quicker ground | C2 or below = 111111 – 6/6, all 6 career wins
He was dropped 1lb for this effort and that puts him on OR 149, a mark that is certainly within his capabilities.
I'd be surprised if these three managed to find themselves in the winners enclosure at the Cheltenham Festival but they are worth keeping on the radar for entries elsewhere as all look primed to be hitting the top spot before too long.
Now, full steam ahead for the festival…
NTF Cheltenham Festival Service – Doors now open!
I will be covering around 20 of the top races from the 2018 Cheltenham Festival as part of my NTF National Hunt subscription service, using my tried and tested Race Trends assault method to filter the contenders from the pretenders, whilst whittling out the no-hopers so we can isolate those at lofty prices who have a real chance of out-running their odds.
I know there are a number of you who want to be on the NTF service for Cheltenham Festival week so this is your chance.
I am opening up a limited number of slots on my service especially for Cheltenham week, which, lets face it, is the most exciting week of the entire year, bar none!!
As soon as you sign-up you will be able to enter the NTF Members Area and take a look at some of the Cheltenham work I've already produced for NTF Members. The early look analysis for ALL FIVE CHAMPIONSHIP RACES are likely to be of significant interest to you. They are not easy races to find value in but there are two double priced runners I'm more than happy to have a dabble on in the World Hurdle and the Champion Hurdle.
For those of you that are not familiar with the in-depth approach I utilise on the NTF service there are four guides available for you to view on the sign-up page. These are excellent examples of my service and how I go about ripping into the major races.
I look forward to seeing you in the NTF members area…
Ben (NTF)
If you are the kind of punter that loves trends, lives for angles and gets excited about following horses that the wider racing population are foolishly ignoring, but simply don't have the time to do the hard graft yourself, then NTF is the service for you!