1
Feb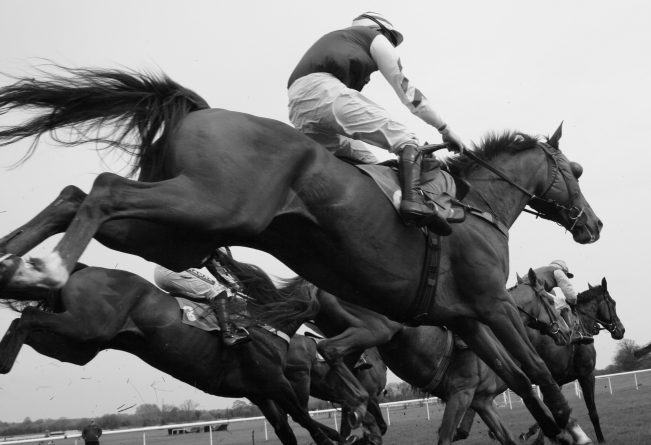 Three to follow from the weekend: 28th, 29th & 30th January…
Cheltenham Trials day is now in the form book after the latest weekend of action but did we see any potential festival winners on show?
PIED PIPER would be the 'obvious' one I guess, with the New Approach gelding sauntering to victory in the JCB Triumph Trial without turning a hair. He's battled-hardened from his flat career and the race he won on Saturday has produced a smattering of Triumph Hurdle winners (Defi Du Seuil, Peace And Co, Katchit…), I see the appeal. There is an interesting 'trend' at play, however, off the back of his win…
19 of the last 24 Triumph Hurdle winners were making their track debut
…on the flip side of that 3 of the 5 that went 'against' that stat were winners of the race that Pied Piper won on Saturday…
IMPERIAL ALCAZAR was an impressive winner of the Novice Handicap Chase, perhaps the most notable aspect of that win was the fact it was his first win on ground that wasn't either Soft or Heavy. He was put up 8lbs for the win to OR 152 which will makes things a bit trickier for him. The plan seems to be to head to one of the handicaps at the Festival, which makes sense, but it is worth bearing in mind that only 2 of the last 24 Cheltenham Festival Handicap Chases have been won by a horse running off a mark of OR 152+. That doesn't mean he can't or won't defy that stat of course, and he is a horse I like a lot and one that has been well handled by connections so far, but his new mark does put him in the 'tricky to win a festival handicap chase from' zone… 
CHANTRY HOUSE put his King George disappointment behind him when winning the Cotswold Chase in gritty fashion. Hard to say it was a visually pleasing performance but credit to the horse, he stuck in when the going got tough and battled his way on up the hill. On the numbers it was actually a decent figure he recorded and he didn't run too far below his peak in winning the race. As things stand I'd be surprised if he proved up to winning the Gold Cup in March but again, it maybe wasn't as 'bad' a run as it maybe first looked…
The Cleeve Hurdle that followed on from the Cotswold Chase…well…what the hell went on there?!? As a piece of form going forward it's possibly not worth that much…as a spectacle to warm the hearts of racing fans, well it's right up there! PAISLEY PARK giving them at least 10-lengths at the start and then coming clear after the last to win as he liked by 3L+… he's some dude!! 🤣🤣🤣 Perhaps the mosts surprising thing off the back of that race is the fact CHAMP is still trading at around 4-1/9-2 in plenty books… he's a 10yo…nothing over the age of 9 has won the race in at least the last 24… horses aged 10yo+ are 0/43, 5p in the Stayers Hurdle… admittedly that isn't a whooping great death knell of a stat but if you expand it to all G1 Hurdle races at the festival (looking at horses aged 10yo+) you get…0/68, 8p… the likes of Baracouda, Rooster Booster, Hurricane Fly, Faugheen, Limestone Lad all failed to 'overcome' that stat… not sure I'd be backing CHAMP to be the one to 'bust' the stat off the back of his Cleeve Hurdle run… 🤨
The horse that actually impressed me the most at Cheltenham was NORTH LODGE, winner of the 2m4.5f Classic Novices' Hurdle. That was only his second career start but he's now two from two and he looks to have a big future ahead of him. Sounds like connections are maybe not all that keen to go to the Festival in March, and I don't mind that, there's plenty of other targets for the horse. I like him a lot and think he's got plenty big days to come…
Any Cheltenham Trials day thoughts from yourselves please feel free to drop a comment below 👍
Now for the latest instalment of 'Three to follow from the weekend'… 
---
Three to follow from the weekend: 28th, 29th & 30th of January…
.
GOLD DES BOIS

(I Jardine)
4th in a Class 2 Handicap Chase – 1.15 Doncaster (Friday 28th) 
I think this was a decent enough run from the 8yo, who was having only his 5th start for current connections. It was deep enough company he was tackling at Doncaster and a little drop in class, or just an easier Class 2, should see him winning.
He was dropped 2lb for the effort to a mark of OR 126 and that's a mark that should be comfortably within range for him. He likes to go at it off the front so a solo lead on the front end would be an obvious positive.
.
BEAKSTOWN

(D Skelton)
2nd in a Class 2 Handicap Chase – 1.20 Cheltenham (Saturday 29th) 
The 9yo is one that travels oh so well in his races but once again he seemed to fail to get up the Cheltenham hill, taking his form at the track to…
2953P (0/5, 1p)
…compared to…
23421212 (2/8, 5p) at other tracks
His two wins to date have come on sharper tracks with easier finishes than Cheltenham (Warwick & Uttoxeter) and he's surely a handicap winner in waiting off OR 130, almost certainly away from Cheltenham.
.
GAELIK COAST

(D McCain)
4th in a Grade 3 Handicap Chase – 1.55 Cheltenham (Saturday 29th) 
The 8yo Swung into the straight looking to be going as good as, if not better than, anything else but I'm not sure he really enjoyed trying to climb the testing Cheltenham finish. His previous wins have all come on flat tracks and none with a finish anywhere near as severe as Cheltenham.
He was dropped 1lb to OR 137 for this and that puts him back to his last/highest winning mark and he will be of interest on a more suitable track, I suspect it was the track rather than his wind-op not having worked that stopped him winning here (he was running off a first time wind op on Saturday).
Also worth noting that since 2019 Donald McCain National Hunt horses on their second start off a wind-op have been a profitable bunch to follow, returning stats of…
15/79 | 19% S/R | +£86.38 BFLSP – W&P 29/79 | 37% S/R – 46% above exp
*majority of stats sourced from Proform
---
Cheers – Ben (NTF)
7 responses to "Three to follow from the weekend: 28th, 29th & 30th January…"