2
Oct

NTF Weekend Notes: Future pointers for your notebook…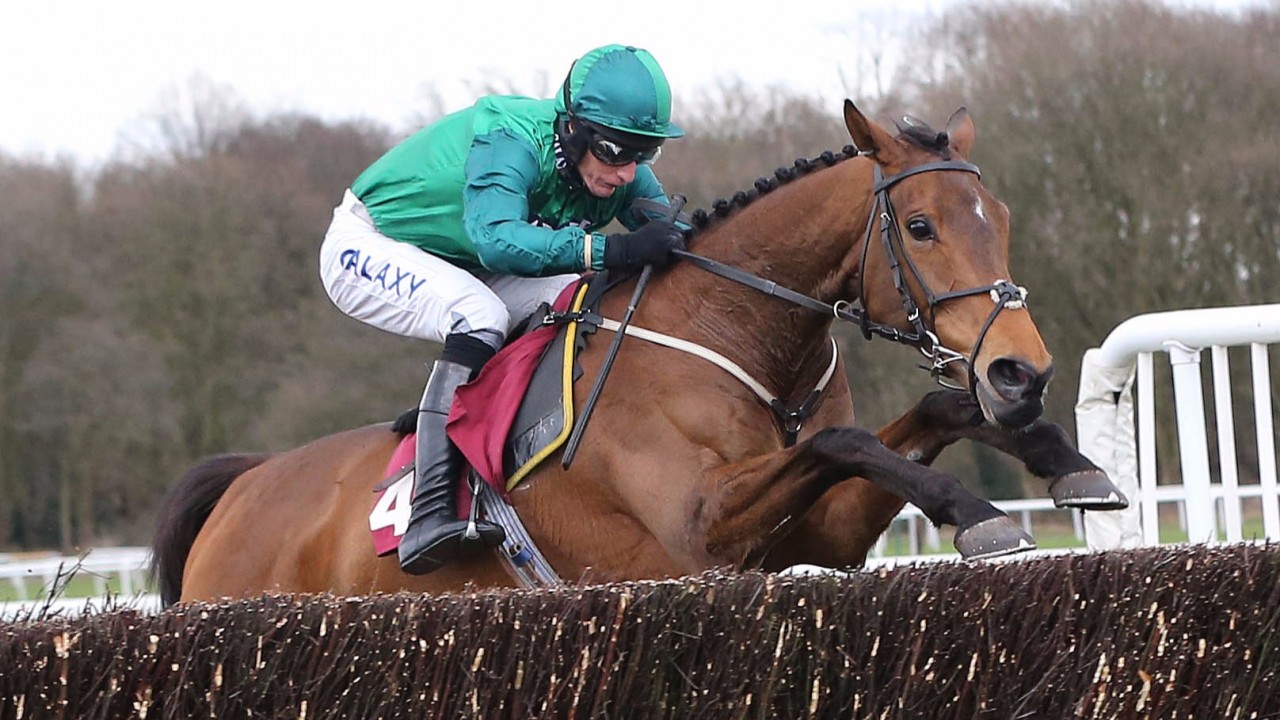 Has Ballybolley improved?
Saturday's Market rasen card was much more like it for us jumping fans.
A couple of Listed Handicaps, a Class two juvenile and a solid supporting card that allowed us to get our whistles well and truly whetted!
We've been starved of proper decent action for months now but things are slowly staring to crank up a notch as we edge ever closer towards the good stuff. Sure we've had dribs and drabs of quality jumps action over the summer but I always view this Market rasen card as a pivotal point for the National Hunt game, a time we can truly start to get excited about what is just around the corner for us.
The 188Bet Prelude Chase was a particular delight as it served up a cracking finish over the last couple of fences and left us longing for more of the same, more of these classy handicap chases that are about to hit us full in the chops in the coming months.
That Market Rasen meeting also signifies the time when my exhaustive note taking kicks back into action for the jumps. It's an smooth intro back into that side of my analysis as I'm generally not interested in all the races on the meeting and I'm not over-burdened by other jumps cards on the day (I kept an eye on the Irish card and although I did make a couple notes it rarely provides me with anything girthy to stick in the notebook).
I'm a constant note taker throughout the season, indeed I've constantly been chipping away at my National Hunt files over the summer, but things obviously step up a fair bit on that score when the chunky weekend action rolls around in the October to April period.
The weekends action is also of major importance for the full NTF Subscription Service. Every Monday of the NTF season I supply full NTF members with exhaustive and detailed coverage of the weekends racing from my own personal notes for a section of the service called, funnily enough, 'Weekend Notes'.
But what are Weekend Notes?
Weekend Notes is a section I introduced to full NTF members four season's ago and I then expanded upon it even more during the last three seasons.  It has now became an integral part of the service with many NTF members using my information to construct their own bets as we thunder on through the long cold National Hunt winter months.  Essentially I'm sharing my own private notes with NTF members from the weekends racing just past, tidied up a bit so that they are easier to understand and digest than my own short-hand notes that no-one could ever figure out!! Seriously, it's like my own language, sometimes I even go old school and jot stuff down on scraps of paper, usually found in random places by Mrs NTF who then comes up to my office with the words 'I assume this gobbledygook is yours!', but it works for me and that's the main thing. It also works fantastically well for full members, providing a thorough round-up of the weekends action and providing a vast quantity of information, stats, trends, thoughts and pointers for the coming weeks and months of the season ahead, even, in some cases, years ahead (I'm often keeping an eye open for bumper/hurdle runners that should, in time, turn out to be future chasing stars).
Today I want to share with you my weekend notes from the Market rasen card that has just entered the form book. They clearly are not as deep as they will be once the season is in full swing, and we have a plentiful supply of NH racing to tuck into, but they will give you a great idea of a part of the full NTF service you may not have seen before or, indeed, may not have even been aware existed…
NTF Weekend Notes – 30th September
Saturday
2.10 – Market Rasen – Class 2 | Juvenile Hurdle | 2m 1.5f | Good | 9 ran
This can often be a decent Juvenile Hurdle to follow as the season progresses. Last year Cliffs Of Dover (P Nicholls) finished 3rd in this and he went on to win his next 5 races. The year before the winner Leoncavallo picked up a Listed race and 5th in the Triumph after this, whist the second (Pinkie Brown) picked up a Wetherby Maiden and a 5th at the Punchestown Festival and the third (Duke Street) won next time out and won a valuable Newbury Handicap at the end of the season. Prior to that you had the likes of Katchit & Barizan winning the race. Fox Norton has also finished 2nd in the race. It doesn't always produce future champions but it's always a race worth keeping an eye on the form going forward.
1st – CITY DREAMER
A very impressive victory from the Casamento gelding here, who travelled and jumped very smoothly out the back of the pack before being produced at the final flight and easily putting the race to bed in a manner of strides. He was the most experienced in the field (under National Hunt rules) but nevertheless there was a lot to like about this effort, even more so considering he was giving weight to most of the field. He could prove to be plenty better than a just a summer juvenile.
3rd – ERAGON DE CHANAY
His first start for Gary Moore since winning on racecourse debut in France by a very easy 30L. Plenty to like about the effort and he may well have finished closer had he not hit 2 from home. He was giving weight to the entire field and also coming back from the longest break of all the runners so he deserves plenty credit for this run and he's one to keep an eye on in coming starts.
5th – ORTENZIA
The filly never got any peace on the front end here and she probably just paid for that in the closing stages, resulting in a weak finish. This was only her second hurdle start but her first starts suggests she's probably better than the bare result suggests here.
320 – Market Rasen – Class 4 | Handicap Chase | 2m6.5f | Good | 6 ran
4th – BETTER DAYS
This was an average race and Better Days is only an average horse but he can do a job when he gets his conditions and he's be sharper for this effort given that he needs his first run to sharpen him up (DSLR 138 here – 0/6, 0p off a 61+ day break). If you look at him under the following conditions – Handicaps | OR 109 & below | G/S or better ground | 2m4f+ | DSLR 45 or less – then you get a form line of 14151616 (4/8 – All 4 career wins). He's no superstar but he can do the job when he gets his conditions.
355 – Market Rasen – Class 1 Listed | Handicap Hurdle | 2m 1.5f | Good | 15 ran
5th – DEAR SIRE
First step into this level and he was still bang there two out when making a mess of that flight and he never fully recovered from that. He's been in fine form this summer but he's on a career high mark now and the handicapper may just about have his measure. He's now 0/3, 0p in fields of 12+ so that may also have been a factor here.
6th – I'M A GAME CHANGER
The run should set him up nicely for a season over fences albeit Hobbs does sometimes leave them over hurdles longer than they should be (which hopefully won't be the case with this lad). He was a bit sketchy out the back here and did get out-paced as the taps were turned to full around 3 out but he picked up well in the closing stages to finish strongly after the last. He generally needs his first run off a break (DSLR 190 here and he is 0/3, 0p off 121+ breaks) so he will be significantly sharper for this outing and is well worth keeping on the radar for the season ahead.
7th – CLOONACOOL
First run for 200+ days here so was entitled to need this outing, which was evident from his weak-ish finish. He's also 0/7, 1p in fields of 12+ so he won't have appreciated the crowding here. He ran here off OR 125 (will probably go down a couple for the run) so he's very much on a winning mark at present (highest hurdle win mark is OR 132) and if you look at him under the following conditions – OR 135 & below | Field of 11 or less | Sept-Jan – then you get a form line of 4F1211211 (5/9 – All 5 career wins) and I'd be interested in backing him under similar conditions.
430 – Market Rasen – Class 1 (Listed) | Handicap Chase | 2m 6.5f | Good to Soft | 13 ran
1st – BALLYBOLLEY
Slightly surprised this lad won here, and in the manner in which he was victorious. He was 10lbs above his last winning (Handicap) mark, was yet to win a chase on anything but Good and he had been 0/6, 1p over 2m4.5f+ coming into this. In fairness though there were other pointers in his favour and we are in the prime time of the year for NTD horses. Still, this was a relatively easy victory in the end, in what looked a pretty tricky contest pre-race. I'd be surprised if he could defy the new mark he gets for this as he was pretty well exposed coming in here although the way he won this makes me just hold fire with that thought a little until further evidence, it's not impossible that's he's improved.
2nd – GUITAR PETE
Fantastically well-handicapped on his very best form (ran here off OR 125) and it has to be said Nicky Richards seems to be getting a tune out of him (form of 202222 since joining the yard). Not sure he really stays beyond 2m4f (0/8, 2p over 2m4.5f+) so it could be a shorter trip will see him back to winning ways. He's never actually won a Handicap (from 12 tries) but he's on a career low mark and surely he'll land one before too long, with a drop in grade to maybe Class 3 level (and a drop in trip) possibly the key.
3rd – MASTER DEE
A solid effort from the consistent 8yo but he made a few mistakes here and that probably just left him empty for the final kick to the line. He's up around a career high mark at present (and 5lbs above his highest winning mark) so it remains to be seen whether he can really be competitive at the business end, for all this wasn't a bad effort. If this is a mark he can capitalise on then he's coming into a hot period of the year for him, with form in the Oct-Jan period reading 21112121 (5/8).
4th – PLAY THE ACE
Travelled and jumped smoothly throughout and came into the home-straight with a serious chance, only to weaken out of things between the last two fences. This was his first step above Class 3 level so it was a bit of a jump in class for him (all 16 previous runs at C3 level & below) and it could just be he's not quite a Listed + horse in the making. He's still worthy of interest in his current form and a step back to a class 2 handicap could be a winning opportunity for him. On a conditions front he is now 41321341321 (4/11, 4p – All 4 career wins) over the 2m3.5f – 2m7f range.
5th – POKER SCHOOL
Probably just too far (yet to win past 2m5f), too high in the weights (0/6 from OR 130+ – ran off 133 here) and out with his class range (now 0/5, 0p at C2 level+). With that in mind this was probably as good as he could have managed under these conditions.
7th – CATAMARAN DU SEUIL (*one to follow from the weekend)
Ultimately ended up well beaten here but there was some promise until fitness became an issue (first run for 197 days) and he should be significantly sharper for this outing. This was his first chase start in this country (had run 5 times over fences in France) and his mark of OR 130 should be a winnable one, based on the form he showed over hurdles last season in this country. He's interesting going forward from this and I can definitely see him picking up a handicap or two with this pipe-opener in the bank.
540 – Market Rasen – Class 6 | Bumper | 2m 1.5f | Good | 11 ran
1st – SIMPLY THE BETTS
This one had been backed in fairly heavily since the market opened the night before (9s/10's into SP of 7/4f) and duly obliged in impressive enough fashion, travelling smoothly before knuckling down in the final furlong and stamping his authority in the closing stages. His trainer Harry Wittington suggested he'll go hurdling now and he's worth keeping an eye on as he could be useful.
3rd – BALLYMOY
Looked to be going just as well as the winner as they turned for home but he didn't find as much when push came to shove. That's probably no surprise as the Twiston-Davies bumper debutants aged 3yo-4yo generally need their first outing (5/46 | 11% S/R | -£16 LSP – 31% below expectation) and he should come on plenty for the run. His pedigree points towards chasing being his ultimate goal (by Flemensfirth out of a Dr Massini mare) and he looks worth keeping on the radar for the long term.
4th – SNAPDRAGON FIRE
Mulish pre-race and took a while to settle out the back but still made an eye-catching move turning for home when hooking on to the back of the leading pack. He then couldn't pick up when the leaders quickened away and looked a shade green before getting back into his stride in the final furlong and finishing strongly to pick up 4th. He's unlikely to be a superstar but could be an interesting type for his small yard once the penny drops. He looks a big, strong well-built type who will probably appreciate further and obstacles in the future. Possibly won't have a bumper in him but should improve with age and hurdles/fences.
400 – Gowran – Grade 2 | PWC Champion Chase | 2m 4f | Soft-Heavy | 5 ran
1st – A TOI PHIL
There was plenty to like about this win from the 7yo, in particular his accurate and fluent jumping. He had run well in two staying handicaps already over the summer so his fitness wasn't in doubt but it was more than just race fitness that won him the race here. This win may well force their hand back into G1 contests although he firmly suggested in the past he isn't up to that level (0/6, 0p in G1 non-handicap races) and he would need to kick on again to be a force at the top level. He could, of course, be improving as a 7yo going on 8yo but I would be much more comfortable backing him at G2 level & below (11112O11 – 6/8, 1p at G2 level & below compared to 1/9, 1p ALL G1 races – 0/6 Non-Handicap G1's).
2nd – BALKO DES FLOS
The Galway Plate winner travelled eye-catchingly well into the straight here but made a bollocks of 3 out and that pretty much did for him there. I'm not sure he would have beaten the winner (A Toi Phil) even with a clean jump but he would have been closer to him and he is worth marking up a shade on the bare form. On the conditions front it could well be he's best on these Right-Handed tracks (4/8, 3p) rather than Left-Handed tracks (1/7, 1p).
As part of the full service I also provide two downloadable versions each week of the 'Weekend Notes'.
One is a PDF version of the notes for anyone who wants to print off the data and read it the old fashioned way (on the bus/train to work, having your breakfast, lunchbreak at work, on the toilet…) and the other is a text version that has been formatted for easy upload to the Proform database.
As most of you are probably aware I am a dedicated Proform user and one of the features of the software is the ability to upload horse notes for a multitude of horses in one file (as opposed to the pain-staking task of manually adding the notes for each individual horse, one at a time). I know a few of my members also use Proform to store notes against horses so the second file (the text file) is specifically designed for easy upload to the software.
I have included both those files for your downloading pleasure (should you so wish) below…
[file_download style="2″][download title="NTF%20Weekend%20Notes%20-%2030th%20September" icon="style1-Pdf-64×64.png" file="https://www.narrowing-the-field.co.uk/wp-content/uploads/2017/10/30th-Sept-M-Rasen.pdf" package="" level="" new_window="Y"]NTF%20Weekend%20Notes%20-%2030th%20September%20-%20PDF%20Download%20Version[/download][/file_download]
[file_download style="2″][download title="NTF%20Weekend%20Notes%20-%2030th%20September" icon="style1-Txt-64×64.png" file="https://www.narrowing-the-field.co.uk/wp-content/uploads/2017/10/30th-Sept-Wkend-Notes.txt" package="" level="" new_window="Y"]NTF%20Weekend%20Notes%20-%2030th%20September%20-%20Proform%20Upload%20Version[/download][/file_download]
That Market rasen meeting is a great 'warm-up' note taking day for me. It gets my National Hunt brain back in proper thinking/analyzing/angle-seeking/pattern finding/future winner finding/under-the-radar spotting mode.
It's October folks, the good stuff is almost here, the first fence is approaching fast, get ready to jump it like a stag and land running on the other side…
Ben (NTF)
p.s.
My 'Alternative to follow list' was released to members of the FREE NTF list last week. There has been one runner. It was a winner. You probably shouldn't miss any more of them…
Grab your copy HERE.