27
Feb

NTF Festival Files: Willie Mullins – The best way to approach the Mullins runners at Cheltenham…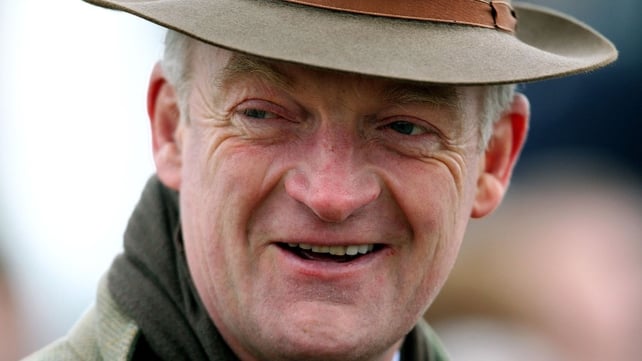 13 days to go….
Today in 'NTF Festival Files' we move on to the Irish powerhouse that is Willie Mullins…
#Figures sourced from the excellent Proform database – Figures from the 2007 – 2012 Festivals
.
NTF Festival Files: Willie Mullins
The bare figures…
15/135 | 11% S/R | +£45.91 BFLSP – Win & Place 30/135 | 22% S/R
As far as the Irish challenge goes it is the multiple champion trainer Willie Mullins that blows the rest of his countrymen out of the water; he has the firepower and he ain't afraid to use it! To put it in perspective the next Irish based trainer on the list, with regards to winners, is Henry De Bromhead, with 3 winners! Yes, THREE! Mullins is clearly more than able to transfer his dominance across the Irish Sea.
But what areas does Mullins excel at, where is he not so potent and can we arrow in on profitable angles?
Let's start digging…
.
His 5, 6 & 7yo's cut the most mustard…
14 of Mullins' 15 recent festival winners have fallen into the 5yo – 7yo age band.
Lets look at his runners in 3 age groups….
Mullins runners Aged 4 – 0/10 | 0% S/R | -£10.00 BFLSP – Win & Place 1/10 | 10% S/R
Mullins runners Aged 5, 6 or 7 – 14/98 | 14% S/R | +£81.30 BFLSP – Win & Place 23/98 | 23% S/R
Mullins runners Aged 8+ – 1/27 | 4% S/R | -£25.39 BFLSP – Win & Place 6/27 | 22% S/R
The 4yo group (juveniles) isn't too much to worry about as realistically none have been that well fancied. However, his 'olders' group are under-performing based on market expectations and have not won as much as expected. The 'middle-range' group are over-performing and as far as ages go this looks to be the Mullins sweet-spot.
.
Ruby Walsh (unsurprisingly) rules the Mullins jockey roost…
The Walsh/Mullins combo is a potent force at most racetracks and Cheltenham is no different…
Walsh/Mullins at the festival – 9/39 | 23% S/R | +£1.50 BFLSP – Win & Place 15/39 | 38% S/R
Unfortunately these horses are generally punted by the wider betting population and as such you are not left with a great deal of bang for your buck.
.
Paul Townend (perhaps surprisingly) struggles to feed off the Walsh left-overs…
When Ruby isn't available in Ireland Townend generally takes full advantage. However, it is a very different picture at the Cheltenham Festival…
Townend/Mullins at the festival – 0/40 | 0% S/R | -£40.00 BFLSP – Win & Place 4/40 | 10% S/R 
If a Mullins horse has a real 'live' chance then it is fair to assume Ruby will be on it (unless it is one of the Gigginstown runners). If Townend is on-board then the figures suggest he has his work cut-out to get it into the winners enclosure.
.
The Mullins hurdlers outperform their chase counterparts…
Although his chaser would not exactly be massively under-performing (based on market expectations) the difference between both spheres is worth a look…
Mullins Chasers at the Festival – 2/38 | 5% S/R | -£29.74 BFLSP – Win & Place 7/38 | 18% S/R
Mullins Hurdlers at the Festival – 11/75 | 15% S/R | +£59.31 BFLSP – Win & Place 20/75 | 27% S/R
Mullins Bumper runners at the Festival – 2/22 | 9% S/R | +£16.34 BFLSP – Win & Place 3/22 | 14% S/R
His hurdlers have been over-performing to a certain extent and they do make up the majority of his festival winners. It's difficult to asses his Bumper figures as he does generally go there mob-handed.
Willie Mullins – Cheltenham Festival: The Money Shot!
The Mullins string rightly deserves respect at the festival although like most top yards they are well supported in the betting markets. I have, though, managed to find a tasty 'Money Shot' for us to tuck into…
Taking all of my in-depth Proform searching into account I've come up with the following Mullins 'Money Shot'…
Cheltenham Festival | Willie Mullins | 5, 6 or 7yo | Hurdles | 2m5f or less
10/37 | 27% S/R | +£95.70 BFLSP – Win & Place 12/37 | 32% S/R
Yes, the super-mare Quevega is in those figures (3 times) but Mullins has still had to produce her cherry-ripe for her assignments. The facts are the above group win more than double the races they are expected to based on market assumptions.
*Mini-warning – This angle did draw a blank last term but it was profitable for the 5 seasons before that.
..
*Figures for this article have been sourced from the brilliant Proform Professional Database.
Check out their website >> http://www.proformracing.com/
 .
2013 NTF Cheltenham Festival Service…
To secure a place on the 2013 NTF Cheltenham Festival service sign up to the FREE NTF list using the form below or the form at the top of the page. There are also a large selection of FREE guides for you to enjoy until the March showpiece…