5
Aug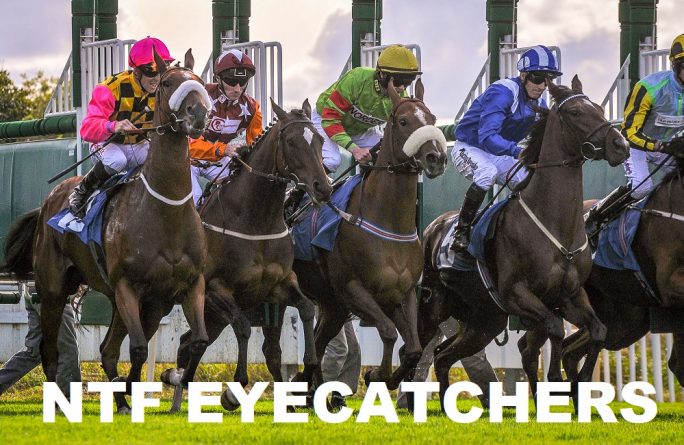 NTF Eyecatchers: 05-08-19
.
Going back to some old school NTF blogging as of today!
Need to keep the old brain cells ticking along during these long hot (and wet!) summer months so I'm resurrecting the 'three to follow from the weekend' posts that used to be a staple of the free NTF blog back in the day. Except I'm renaming it 'NTF Eyecatchers', don't want to restrict myself to three, might only be two, might be four, might be more… depends on the quality of the action from the previous week.
Obviously we had some high-class action from Glorious Goodwood last week and here are my NTF Eyecatchers for the week 28th July – 3rd August…
NTF Eyecatchers
TRIBAL CRAFT
7th in the C2 Unibet Handicap (Goodwood – 31-07-19)
The 3yo was slightly impeded leaving the stalls and that had her out of position from an early stage. Given that she front ran her way to victory on her two previous starts at Salisbury and Pontefract I don't imagine the plan was to have her hooked up with the hold-up horses in this.
That's not to say the horse sat and sulked out the back, however, indeed she traveled very sweetly for most of the contest and looked to be making a challenging move as they entered the final 2 furlongs, only to find the passageways in front continually half closing on her. It wasn't major interference but it was enough to put a check on her forward momentum and put an end to any chance she had of challenging for the places.
It was her first step into handicap company (on his fourth career start) and there was enough in the run to suggest she's capable of landing a handicap before seasons end, with a small lowering of sights possibly the best move by connections (this was a leap in class from her three previous starts).
LYNDON B
3rd in the C3 New & Lingwood Handicap (Goodwood 31-07-19)
The 3yo was stepping up to Class 3 level for the first time here and despite being squeezed and bumped about in the early stages he stuck to his task well and flashed home to grab third near the line. This was only his second start in handicap company but he fared well against some experienced campaigners and gave plenty indicators that he's ahead of the handicapper on his current mark of OR 89 (may get squeezed up a shade for this effort).
I suspect they've got options with him going forward as he clearly stays a mile perfectly well (won over 1m last time out) but can also handle the hustle and bustle of a fast run/large field 7f handicap (there were plenty chances for him to throw in the towel here).
There's more to come from this 3yo and he'll hopefully be winning again shortly.
BALTIC BARON
5th in the C2 Golden Mile Handicap (Goodwood 02-08-19)
Danny Tudhope had to sit and suffer for a few vital strides at a crucial point of this contest (he was right behind the Seniority/Game Player barging match at the furlong pole) and although it didn't stop him winning I do suspect it cost him a couple of places come the line.
David O'Meara has only had the Shamardal gelding in his yard since June and although he's yet to find his way to the winners enclosure he has run a number of eye-catching efforts, with this effort proving he's more than capable of getting down and dirty in a large field contest.
He's a smooth traveler and given a bit more luck in running it's not hard to see him opening his account for his 'new' yard in coming starts.
TOMMY G
3rd in the C2 Stewards' Sprint Handicap (Goodwood 03-08-19)
Last year's winner made a valiant effort to defend his crown but given the first and second home were drawn in stalls 1 & 4 and raced down the middle of the track, whilst Jim Goldie's 6yo exited from stall 20 and raced down the near side for most of the contest, there has to be a feeling he was at a disadvantage here.
It was still a huge effort under what I would consider to be his prime conditions…
6f-7.5f Handicaps | OR 81 or less | May – August | Good or Good to Firm ground
…where he is 5/18, 5p (all 5 career wins)…
…and he's worth keeping on the radar in the short-term.
Hopefully connections manage to find a similar contest under his prime conditions, ideally before the month is out and we've flicked outside of his prime months.
ROTHERWICK
3rd in the C3 Apprentice Handicap (Goodwood 03-08-19)
Some questionable tactics at play in this race from a number of the apprentice's on top, including from the pilot on-board Paul Cole's 7yo (not a criticism, just an observation, they are, after all, still learning their trade) .
The horse has been running well enough of late to suggest he's ready to be visiting the winners enclosure again, aided in no small part by the fact he's back down to a winnable mark (sub-85).
I have prime conditions for the horse as…
1m-1m2.5f | OR 85 or less | DSLR 25 or less
Where he holds form figures of… 6/18, 8p – all 6 career wins
Those conditions were met here and if trainer Paul Cole can find a similar race to attack, possibly with a smaller field given that all 6 career wins have come in fields of 8 or less, then there's every chance he'll be adding win number 7 to his CV.
---
I'd be very hopeful of the above group picking up profits in the near future and they've now been added to my tracker so I don't miss any of them when they're entered up to run.
Check back in next week for the next installment of 'NTF Eyecatchers'.
To make sure you don't miss out get your name on the NTF mailing list HERE.
Ben (NTF)
I'll leave you with the 'unofficial' Tommy G anthem…
8 responses to "NTF Eyecatchers: 05-08-19"