25
Nov

What we learned from the weekend: 22nd & 23rd November…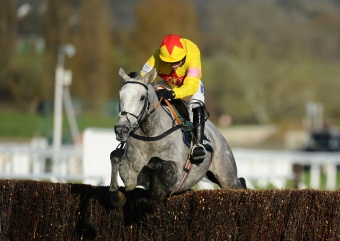 Well that was quite a weekend wasn't it?! It seemed like National Hunt superstars were tripping over themselves to compete for our affections!
Willie Mullins unleashed both VAUTOUR and FAUGHEEN upon us whilst the likes of SILVINIACO CONTI, CUE CARD, DYNASTE and THE NEW ONE were strutting their stuff up at Haydock. We also had the lovable grey AL FEROF cruising his way to a second Amlin Chase at Ascot, with another 'loveable grey' steering him to that victory as the old dream-team of Nicholls & Walsh joined forces for a brief but beautiful Ascot liaison.
Indeed it is that teaming up of the old grey buddies Al Ferof and Ruby Walsh that kicks off this weeks 'What we learned from the weekend'…
.
What we learned from the weekend: 22nd & 23rd November… 
1. Was Paul Nicholls bullsh!tting us about Al Ferof pre-race?
Bullsh!tting specifically about how much he would 'definitely need' the run to get him fit.
The champion trainer seemed at pains to let us know that the horse wasn't primed for this run and was a bit behind on fitness.
In fact his exact words were…
"I have been training him with a view to peaking at Kempton next month, not today, so I have left a fair bit to work on – and he didn't come back in until the second week of September, which is pretty late –  and he does have to give these 4lb, too. And Wishfull Thinking and Somersby are actually rated higher than him, anyway.
Ideally he wants better ground as well, so defeat here against race-fit rivals wouldn't be the end of the world, by any means, as he will definitely need it. But hopefully he can go to Kempton on the back of a good performance."
Hardly a glowing report for the horses chances.
I, on the other hand, said this to my full NTF subscribers…
Most likely winner [of Amlin Chase]
AL FEROF (P Nicholls) – I'm starting to think this 9yo has a very fine cut-off point to his stamina limitations and that maybe just explains his form in his last 3 races of last term (3rd in King George, well beaten 2nd in Denman Chase & 5th in Ryanair). They were over 2m5f+ and I think his best trip is 2m3 – 2m4.5f, where he has form figures of 1131; distances above that he is 3532. He is a horse that runs extremely well fresh (F1131 – miles clear when falling) and runs particularly well in November (111). He is a sound performer at G2 level and below (11121F1113) and Ruby Walsh back on top is a significant bonus (he is 5 from 9 on the horse).
Add to that the fact he now has form on Soft & Heavy of 12131 (which includes a career best on Soft in the 2012 Paddy Power Gold Cup) it makes Nicholls comments a little strange.
And what happened on Saturday? The horse hosed up by 7L without turning a hair, equaling his career best performance on the RPR scale (173).
Now I'm not for one second trying to say that Paul Nicholls was trying to pull the wool over our eyes, far from in, but he was, for use of a better term, probably trying to cover his own arse in case the horse under-performed. In this day in age that seems standard practice pre-event (and not just in horse racing); get the excuses in early just in case things don't go to plan.
It isn't the first time Nicholls has told us one of his horses 'isn't fully' fit and it then duly romps home by half the track!
Personally I take most things a trainer says with a pinch of salt. I would much rather rely upon my own analysis and judgment. I work bloody hard at this game and to my eyes Al Ferof had a fantastic chance in this contest and the price on offer for him winning this was, in my opinion, insane. The price was most likely enhanced by the trainers comments to be fair, which is one good thing about arse covering comments.
In this media driven world we live in you can hardly blame a trainer of Nicholls stature for erring on the side of caution at times. It seems if you fart at the wrong time and in the wrong key you get chopped in half in an instant by social media morons "you said this but it didn't happen so now I'm going to publicly crucify you…from behind my keyboard".
In essence I don't actually think Paul Nicholls was trying to bullsh!t us and generally I respect what he has to say, however, on this occasion I was more than happy to ignore his thoughts and go with my own judgment than fall for another 'he isn't fit' arse covering comment.
Rely on your own judgment as much as you can rather than taking a trainer's word as gospel. 
.
Sticking with Nicholls…
2. Silviniaco Conti is turning into a bit of a demon when he has had a run under his belt…
This is one Paul Nicholls got spot on. He had this lad tuned to perfection for this contest and boy did he deliver.
Conti now very much looks like a horse that needs his first run back of the season, Nicholls learned that last season when he sent him straight to the Betfair Chase without a run. He still put in a decent effort but he was beaten by a horse (Cue Card) that already had a pipe-opener in the bank. Nicholls was not about to let that happen again. This term Conti went to the Charlie Hall Chase (sprint?!) with the intention of bringing him forward in fitness terms to be primed to recapture his Betfair Chase crown. And that's exactly what he did!
Silviniaco Conti used to be a fairly solid performer when coming back after a break but as he has matured he has needed that comeback run just to smooth the rough edges off.
Here are his days since last run (DSLR) splits…
Returning within 35 days of last start – F111113131
Returning after a break of 50 days or more – 24141415331
Clear indicators that he is more likely to run to form WITH a run under his belt than WITHOUT.
In theory this should have him primed for his King George defence on Boxing Day and it really would be no shock to see him capture that crown for the second year in a row.
Silviniaco Conti can serve it to the best of them once he has had a good old pipe-opener. 
Both Al Ferof and Silviniaco Conti were main selections in my NTF guides this weekend…
.
3. Willie Mullins unleashed the beast(s) …
…and surprise surprise they were Faugheen brilliant!!
Mullins had just been holding onto his superstars at home in the early part of the season. That was until Hurricane Fly was unleashed last week to capture the 20th Grade 1 of his sparkling career. That victory seemed to be the key to unleashing a few more equine monsters and on Saturday we had…
FAUGHEEN romping home with the Ascot hurdle, barely out of third gear.
DON POLI opening his chasing account at the first attempt at Gowran. 
TELL US MORE sauntering home by an eased down 11L on hurdle debut.
BALLYCASEY reminding us that he may still have something to offer in his second season chasing with a comfortable victory.
…whilst on Sunday we were treated to the best of the lot with…
VAUTOUR blitzing his rivals on chasing debut, jumping like an old hand and winning as he pleased.
I mean wow! There is firepower and then there is MULLINS FIREPOWER!!
Can anyone stop the force that is team Mullins?
.
Hennessy Gold Cup 2014…
Is there another TRIOLO D'ALENE lurking in this years race?
Is the Willie Mullins trained Djakadam a prime fit on Dosage AND Trends?
Which runner at the head of the market is the best fit for the race?
Who are the lively outsiders?
Full NTF Members will learn all these answers and more in the full race guide I will be supplying them with later on in the week.
There are a couple of spots available on the service and you can join the NTF crew on the following link…
Ben (NTF)
6 responses to "What we learned from the weekend: 22nd & 23rd November…"