22
Jan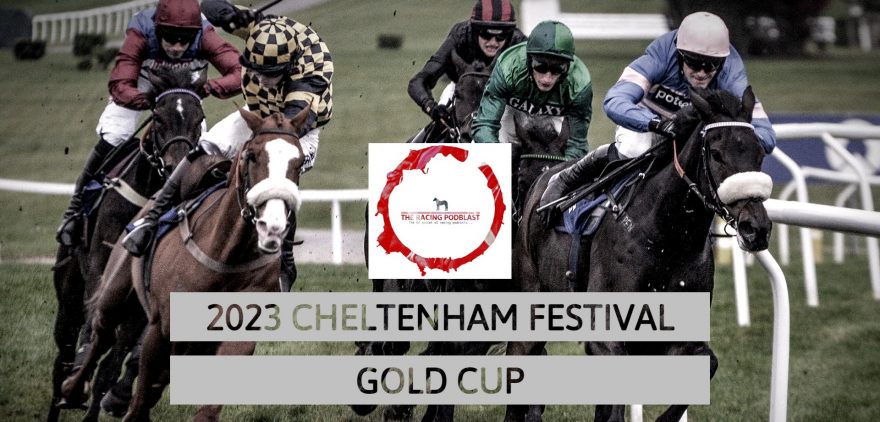 2023 Cheltenham Gold Cup: Why I'm not (yet) sold on Galopin Des Champs…
The 2023 Cheltenham Festival creeps ever closer…
Are we set for yet another Willie Mullins domination of the four days? Rounded off in style on the Friday by Galopin Des Champs romping to victory in the Cheltenham Gold Cup?
There is a high chance of the first coming to fruition and if the betting is to be believed then the second is also highly likely to be happening as well, with Galopin Des Champs currently sitting as short as 11/10 fav in some books for Gold Cup glory (as of 22nd Jan).
Does Galopin Des Champs REALLY deserve to be so short at the head of the market though?
And are their any legitimate challengers sitting further down the betting waiting to spoil the party for the Mullins superstar in waiting?
These are just two of the topics discussed in the first Racing Podblast episode dedicated solely to the 2023 Cheltenham Festival…
Grab a cuppa (or something stiffer!) and a notebook, hit the play button below and listen to exactly what we think about the current state of play for the 2023 Cheltenham Gold Cup…
Cheltenham Gold Cup Race Trends…
15/15 Previously won at Grade 1 level
15/15 Days Since Last Run 32 days or more (so DIDN'T run within the last month) 
15/15 Last WIN came in a Class 1 Chase
14/15 Had an official rating of at least 164
The Cheltenham Gold Cup is generally a strong race when it comes to Race Trends analysis and the above four and just a selection of the wider trends I like to use to help narrow the field come final declarations time.
The trends also help build a strong picture of the likely contenders in the weeks and months leading up to the race.
Who do you think takes the Gold Cup prize this year?
Are you a Galopin Des Champs fan or does something else catch your eye as the one to be on?
NOW AVAILABLE >> Champion Hurdle Podblast (17 minutes)
Let us know in the comments below and make sure you follow The Racing Podblast so that you don't miss any future episodes!
You can keep updated on all things NTF by sliding your name and email into the form on this page.
To flick back through all previous NTF Blog posts please visit the main blog menu here. 
2 responses to "2023 Cheltenham Gold Cup: Why I'm not (yet) sold on Galopin Des Champs…"