20
Mar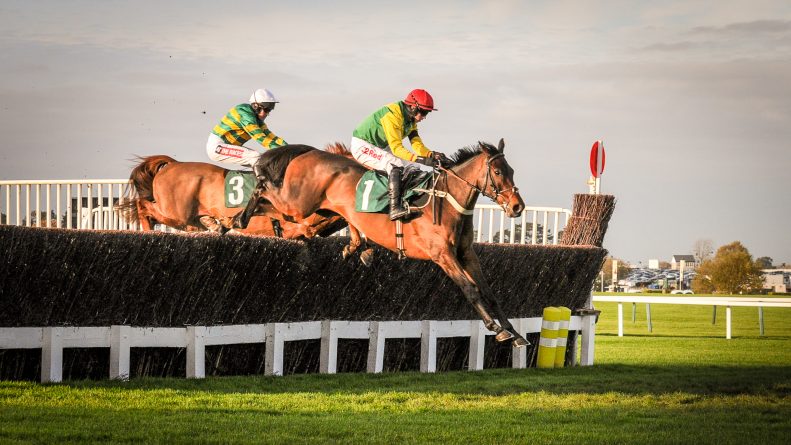 Five under the radar runners to take from the 2019 Cheltenham Festival…
.
We all still in one piece and recovered from last week?!
The week after the Cheltenham Festival always feels like a bit of a comedown and/or the worst hangover in history! Regardless of how your festival week actually went!
Mrs NTF usually has me getting stuck into some jobs around the house/garden that I've neglected for the past 2-3 weeks (the calendar is marked out as 'the Cheltenham zone' during that period!). The main task this year is stripping and re-painting the spindles on the staircase…what. an. absolute. mind-numbing. job. this. is… 😩😩😩
Despite this torture that has been inflicted upon me I've still found plenty time to go back over the 2019 festival form and compile my exhaustive post-Cheltenham notes for full NTF members. The notes reach far and wide across the four days and here on the free blog I've cherry-picked five under-the-radar types (from the notes) that may have just escaped your attention amongst the festival fall-out…
Five under the radar runners to take from the 2019 Cheltenham Festival…
.
O O SEVEN (N Henderson)
12th in the Ultima Handicap Chase
Class 1 contests generally prove too hot for this 9yo (he's 0/14 in all Class 1 starts) and he's also never been a huge fan of the festival environment (form of 0-8-5-0-0 at the last five festivals).
This recent down the field run, however, is plenty better than the 22L 12th suggests, given that he was still cruising along in the lead jumping 3 out and he pretty much held a share of the lead jumping 2 out. It all went backwards from there admittedly but until that point he was running a big race, aided in no small part by the first time blinkers.
He's a horse that very much has his limitations but when he rocks up in a Class 2 or lesser contest he's very much one to pay close attention to, with form at such levels reading…
1-3-1-1-1-1-1-2-1 (7/9, 2p – all 7 career wins)
He was dropped 1lb for this effort to OR 151 and when connections decide to drop him back into Class 2 company he'll be well worth a dabble.
.
DROVERS LANE (R Curtis)
6th in the RSA Chase
The 7yo was still bang there jumping 3 out in the RSA Chase and turned for home right alongside the main players as the taps begun to be turned to full. Ultimately he couldn't go with front three but for me that was mainly down to the soft underfoot conditions.
Take a look at his form splits broken down by ground…
Good to Soft & quicker – 1211171 (5/7, 1p – all 5 career wins)
Soft – 8546 (0/4, 0p)
The facts are that he just isn't as effective when there's serious juice underfoot.
With that in mind this effort is well worth marking up a good few pounds.
If you take a look at his previous run, a win in the Ryman Novices' Chase at Cheltenham in December, you see that form has been boosted since, with both Le Breuil & The Russian Doyen running big races at the festival and 4th placed Dentley De Mee running close in a handicap at Wincanton.
The form of his victory at Market Rasen in November has also been franked since, as the form of his other two chase starts.
There has been plenty to like about his first season over fences and if he enters next term on or around his current handicap mark of OR 150 it's not hard to see him having a say in some of the main staying handicaps, especially if the ground isn't riding too testing.
.
SOME BUCKLE (R Bandy)
9th in the Brown Advisory Plate Handicap Chase
First run for his new trainer and this was a solid enough run off a 325-day break, under conditions he won't have fully appreciated (never been a horse to enjoy a large field, Graded level or a testing track).
He was dropped 2lbs to OR 138 for this effort and he could be interesting for his new yard if turning up under the following conditions…
LH track | Flat-Slightly Undulating | 11 or less runners | C2 level & below
…where he has form of…
131P1213 (4/8, 3p – all 4 career wins)
He's relatively lightly raced for a 10yo (this was only his 18th career start) and although he was never a serious threat in this there was enough life in the effort to suggest his new trainer could have a bit of fun with him.
.
ITS ALL GUESSWORK (G ELLIOTT)
15th in the Kim Muir Handicap Chase
I thought the 7yo was jumping immaculately out the back of the pack in the Kim Muir, scarcely missing a beat and jumping with some serious fluency and economy.
Unfortunately he was never once put into the race to make use of that slick jumping and I just wonder if the run was all about keeping him ticking over for some other target (he is entered in the Irish National albeit he is a long way down on the list of entries).
He's got relatively few miles on the clock and still looks to hold plenty of untapped potential and it has to be remembered that he would almost have certainly placed in the Munster National last autumn (if not won it) had he not tipped up at the last.
He can win races off OR 131, I have no doubt about that…
.
BRELAN D'AS (P Nicholls)
3rd in the Grand Annual Handicap Chase
A fine effort considering I'm far from convinced he's at his best on very undulating tracks.
Take a look at his form splits based on different track styles…
Very Undulating tracks – 0053P35 (0/7, 1p)
Flat/Slightly Undulating/Undulating tracks – 311221 (3/6, 2p)
Pretty clear indicators that he's much happier on easier tracks and that this run needs marked up plenty.
He was only raised 2lbs off the back of this effort and his new mark of OR 138 looks more than workable for him.
It would be no surprise to see him go a couple places better in one of the valuable handicaps at Aintree or Ayr.
.
The above five horses all ran better than their finishing positions suggested and I would expect to see them all in the winners enclosure next term or, in some cases, prior to the end of this current season…
Ben (NTF)
20 responses to "Five under the radar runners to take from the 2019 Cheltenham Festival…"