1
Apr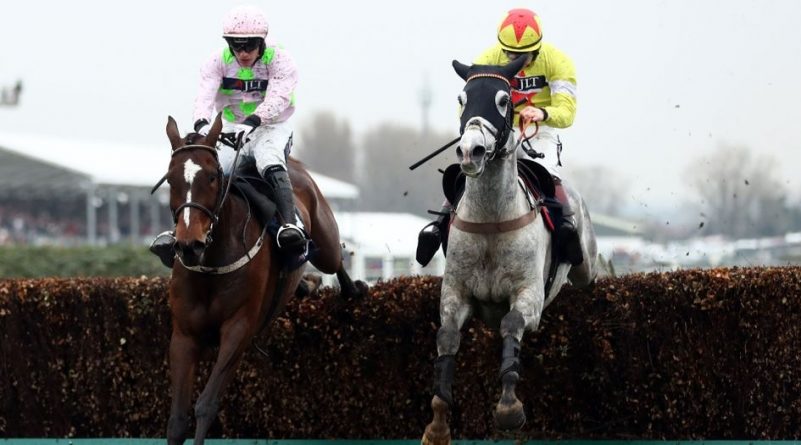 2019 Aintree Grand National Festival stats and trainer mini-angles…
x
Aintree Grand National week is now upon us…
Seems like we are absolutely steamrollering through this National Hunt season!!
That's racing though, just keeps on keeping on…
I'm currently delving deep into the three day festival on the full NTF service, covering 15 races over the three days, culminating in the National itself.
I've already provided full members with some early National thoughts, covering the current top 55 horses in the weights, with the figures landing on six trends topper's, all of which are currently 33-1 or larger in the betting (so no Tiger Roll in that shortlist…).
Here on the free blog I'm going to share a selection of stats for the three day meeting, along with a couple of trainer mini-angles to help you profit from the action…
Aintree Grand National Festival stats…
Aintree Non-Handicap contests (since 2013)…
There have been 84 Non-Handicap races at the last six Grand National Festivals…
83 of the 84 winners had between 2 & 8 starts in current season (those with 0-1 starts in season are 0/122 | those with 9+ starts in season are 1/15)
Those with 0-1 previous (UK) career starts are 0/66
83 of the 84 winners recorded a top 2 finish on 1 of their last 3 starts (those that didn't are 1/97, 8p)
Now looking at just the GRADE 1 races…
There have been 61 Grade 1 races at the last six Grand National Festivals…
61/61 finished in the top two on one of their last three starts (52 had WON 1 of their last 3)
59/61 had previously run at G1 or G2 level (those that hadn't are 2/104)
56/61 had their last run within the past 45 days
56/61 ran at Class 1 level LTO (those that didn't are 5/133)
Now just the Aintree Handicap contests (since 2013)…
There have been 42 Handicap races at the last six Grand National Festivals…
40/42 were rated 152 – 130 (rated 129 or less are 1/86 – rated 153+ are 1/64)
Horses carrying 10-02 or less are 2/109
41/42 had their last start at a UK track (those that had their last run in Ireland are 1/124)
40/42 ran at Grade 3 level or below last time out (2/126 for those stepping back from a run at G1 or G2 level last time out)
Miscellaneous…
Record of Cheltenham Gold Cup runners at Aintree…
Overall it's pretty decent…
6/30 | 20% S/R | +£27.31 BFLSP – W&P 11/30 | 37% S/R – 24% above expectation
…apply a couple of filters, however, and you get a damn tidy set of figures…
Ran In Cheltenham Gold Cup last time out | WON 1 of last 3 starts | Aged 8yo-10yo
6/13 | 46% S/R | +44.31 BFLSP – W&P 7/13 | 54% S/R – 132% above expectation
Limited numbers, for sure, and far from spectacular but certainly an angle that's worth keeping on the periphery of our vision.
Aintree Trainer Mini-Angles
Trainer: NICKY HENDERSON
Overall 6 year record – 22/137 | 16% S/R | +£5.76 BFLSP
Mini-Angle…
6yo | 3-6 runs last 12 months | 3-11 career starts| No Headgear
12/26 | 46% S/R | +£64.67 BFLSP – W&P 15/26 | 58% S/R
Henderson is the winning-most trainer at recent Aintree Grand National meetings, by some way in all honesty, sitting ten clear of his nearest rival and 13 clear of the third on the list. He'll have winners again this year, no doubt about that, and the mini-angle above is one of a few ways into his Aintree string.
Trainer: COLIN TIZZARD
Overall 6 year record – 12/46 | 26% S/R | +£187.35 BFLSP
Mini-Angle…
Class 1 races | 3-7 starts in season | DSLR 16-55 | Made career debut in a NH race (not on flat)
12/32 | 38% S/R | +£201.35 BFLSP – W&P 18/32 | 56% S/R – 181% above expectation
Tizzard's record at this meeting has really stepped on in the last couple of seasons, with 10 of his 12 winners in the past 6 years coming at the last 3 meetings. You could certainly back his string blind and pull in a profit but I just prefer to dig a bit deeper and lessen the number of bullets I fire, hence the 'mini-angle' approach.
*Majority of stats sourced from Proform Professional database
In all honesty Aintree wouldn't be a meeting I attack as thoroughly from a stats perspective (outside of the Race Trends side of things) as I do the Cheltenham Festival, but there are still plenty of worthwhile pointers to note and have firmly on your radar as you sift through the competitive three day bonanza.
NTF Aintree Grand National meeting subscription service
Doors are now open for the NTF Aintree Grand National service and you can hook onto the main service for £15, allowing you full access to all races covered over the three days, as well as the in-depth race notes I produce for members post-meeting.
Hook onto the main NTF service for Aintree Grand National week here
The Races covered in the NTF Members Area at the 2019 Aintree Grand National Festival will be…
Day 1 – Thursday
Manifesto Novices' Chase
Betway Bowl
Aintree Hurdle
RedRum Handicap Chase
Day 2 – Friday
Mersey Rail Handicap Hurdle
Top Novices' Hurdle
Mildmay Novices' Chase
Melling Chase
Topham Handicap Chase
Day 3 – Saturday
Gaskell Handicap Hurdle
Mersey Novices' Hurdle
Maghull Novices' Chase
Liverpool Hurdle
Betway Handicap Chase
THE GRAND NATIONAL
I look forward to seeing plenty of you in the NTF Members Area for three days of high-class Aintree action. Can Tiger Roll REALLY win back-to-back Nationals?
Ben (NTF)
8 responses to "2019 Aintree Grand National Festival stats and trainer mini-angles…"