6
Oct

What we learned from the weekend: 3rd & 4th October…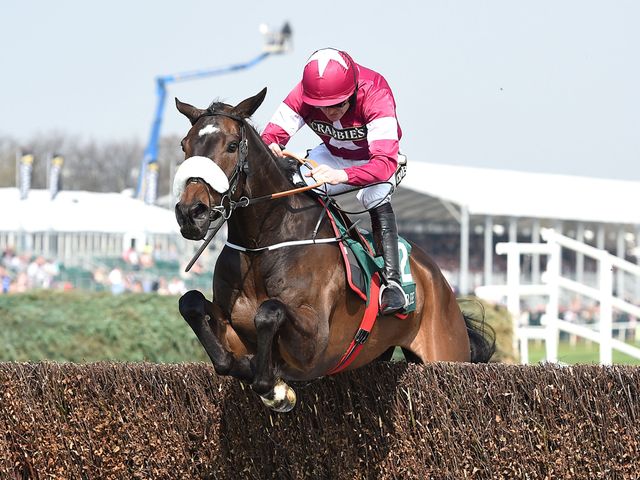 I've been soaked to the skin these last couple of days whilst walking the NTF hounds…and I love it!
That mixed with the trees all shedding their leaves are the sure signs that big things are about to happen.
Big things such as National Hunt 2015/16 starting to kick into party mode!
The facts are that if I'm getting soaked whilst walking the NTF hounds (which I bloody well am) that also means that racetracks up and down the country are getting a good old natural softening.
That means that trainers gallops at home will also be softening up. They will be much more likely to get some serious work into their charges when the ground has more give in it. More work at home means more chance of them unleashing their bigger names on the racetrack before long. That, my friends, can only but be a good thing!
If you are a jumping fan I urge you to embrace any rain that comes your way in the next week or so. Sure you may get wet on the way to work. You'll get drenched on the dog walk. You'll probably look like a bit of a drowned rat at the end of it. But hey, suck it up people! Take a soaking for the team! For this is National Hunt weather and that is exactly what we want. Nay it's what we need! EMBRACE THE LOVELY BRITISH WEATHER!
And off the back of that call to arms it's time to kick my regular weekly NTF article back into action; What we learned from the weekend.
Each Monday or Tuesday I cherry-pick three things from the National Hunt weekend action just past and give you my thoughts, opinions and pointers to give you something to mull-over and take forward with you into the coming week and beyond. It won't be as in-depth as the Weekend Notes that I supply to full members each and every Monday but there will still be plenty for you to tuck into and chew over.
So let's crack on with the party…
What we learned from the weekend: 3rd & 4th October…
1. Neil King has started the season in fine form…
The Wiltshire based trainer had five runners over Saturday and Sunday, returning a form line of 13221. Indeed if we take his Monday runners into account he has a form string of 1322116 over the past three days. That's pretty good in anyone's book.
This little burst of form is no fluke, however, as he has been steadily increasing his winners year upon year, recording his greatest haul of winners last season with an impressive 29 winners and also smashing through the £100,000 prize money mark for the first time.
I would say he is well on his way to topping those figures this term. He already has 15 winners in the bank and prize money of £50k+ securely tucked away.
Interestingly all those 15 winners so far this season have come over hurdles, with 10 of them coming in handicap hurdles. His handicap hurdle team have actually produced impressive figures of 10/31 | 32% strike-rate | +£25.25 LSP already this season, two of those winners coming in the past three days.
The main beneficiary of King's form this season has been Trevor Whelan. He rode the three winners at the weekend and has also banged in seven others winners for the trainer so far this season. Whelan was also a bit of an eye-catcher this weekend as from six rides he produced a form string of 131116, grabbing a winner for Rob Summers as well in the process.
Lizzie Kelly has also pitched in for King this season, riding five winners from her 13 rides for the yard.
With King very much on the up and two young and hungry jockey's at his disposal it isn't hard to see a big season ahead for the trainer. All he needs now is the superstar horse to really put himself on the map.
LIL ROCKERFELLER and ZEROESHADESOFGREY the stage is all yours…
.
2. CLARCAM had a good old pipe-opener in the PWC Champion Chase at Gowran…
He may have been the highest rated horse in the PWC Champion Chase but I don't think it's too hard to imagine that this was nothing more than an outing to blow the summer cobwebs away. He's proven in the past that he needs his first run back off a break and so it was again here. His record off a break of 31 days or more is now 32F28132 and I would suspect Gordon Elliott was more than happy with this performance.
The 5yo popped along off the back of the main pack, jumping in his usual sweet manor, before looking to make his move between the final two fences. It was, however, a short-lived effort and he quickly 'blew-up' as the front two continued to battle it out to the line.
You couldn't blame Elliott for letting this one come to fitness in his own time. He is likely to be one of the trainers main players this season and he wouldn't want to be leaving his season behind after the first race.
Hopefully Elliott won't be tempted to drop back to two miles with this one as his CV very much points to him being better over further. To date he has form figures of 22112113 over 2m1f – 2m4f whilst he has only won one of his nine starts over the 2m or 2m 0.5f trips. I would definitely be thinking Ryanair over QMCC.
It shouldn't be overlooked that this youngster was one of only two Grade One winners for Elliott last season (Don Cossack being the other) and I would expect to see a very different beast the next time Clarcam takes to the track…
.
3. DUNRAVEN STORM really needs to be kept away from Left-Handed tracks…
It was a bit strange that the Hobbs team made the long trip up to Kelso for this one's seasonal debut as on all known form he really doesn't enjoy going left-handed.
He is now 1/10, 0 places on LH tracks and that one win was in a race that, in my opinion, simply fell into his lap (a mix of an 'interesting ride' on Vibrato Valtat, Little Jon belting plenty of fences including the last and another 'interesting ride' on Duke Of Navan, leaving the door wide open for 'The Storm').
If we look at his form on right-handed tracks we see seven wins from 14 starts! That's pretty compelling evidence to my eyes. In fact he is a horse NTF members and I know very well from a couple of seasons back as we cashed in on him a couple of times when he was a member of the UTR Squad. One of the conditions I had applied to him then was that he has to be running on a right-handed track for us to be backing him.
There was plenty evidence of his hatred for lefty tracks at Kelso as he jumped right at most of his fences and also drifted markedly wide on the final turn for home, completely losing his position in the process.
With all this in mind I think it's very easy to forgive him this run and he may well be worth keeping an eye on in the short term as he does have October & November form figures of 1114124411. Its also worth noting that he has won 5 of his 8 starts when returning within 16-30 days of his last start so a return within that time-frame would be interesting.
Just make sure it's on a RIGHT-HANDED track please Mr Hobbs…
So there we have it. The first instalment of the NTF 'What we learned from the weekend' weekly Blog posts for 2015/16. There will be more to talk about as the season builds (so much more!) and with more racing I'll have more to choose from, meaning I'll be able to provide more diverse and in-depth pointers for the season ahead.
And talking of the season ahead…
The NTF 2015/16 Subscription Service…
…will be opening it's doors very soon.
There are already a couple of articles in the members area right now (including the full Weekend Notes from the racing just past) and more will follow very shortly as this National Hunt season clicks itself through the gears. I suspect this weekends racing at Chepstow alone will provide a large numbers of note taking opportunities for myself (which in turn means a juicy weekend notes article for members next Monday). There is also a good chance that I'll be adding the first UTR squad member (Under the radar) off the back of this weekend action.
If you are on the NTF FREE list then you will be able to become a full NTF member this Friday (9th Oct). You will also be able to sign-up for a discounted price (only available if on the free list).
If you are not yet a Free NTF member then simply stick your details in the box below…
[optin_box style="10″ alignment="center" email_field="email" email_default="Enter your email address" integration_type="aweber" double_optin="Y" thank_you_page="https://www.narrowing-the-field.co.uk/thanks-for-joining-the-ntf-free-list/" list="1970061″ name_field="name" name_default="Enter your first name" name_required="Y"][optin_box_field name="headline"]Here's The Headline For The Box[/optin_box_field][optin_box_field name="paragraph"]PHA+Sm9pbiB0aGUgTlRGIGZyZWUgbGlzdCBhbmQgZG93bmxvYWQgZnJlZSBndWlkZXMgZm9yIHRoZSAyMTUvMTYgc2Vhc29uIHRvZGF5ITwvcD4K[/optin_box_field][optin_box_field name="privacy"]I value your privacy and would never spam you[/optin_box_field][optin_box_field name="top_color"]undefined[/optin_box_field][optin_box_button type="0″ button_below="Y"]Get Instant Access![/optin_box_button] [/optin_box]
Happy National Hunt Punting
Ben (NTF)
2 responses to "What we learned from the weekend: 3rd & 4th October…"