14
Feb

What we learned from the weekend: 11th & 12th of February…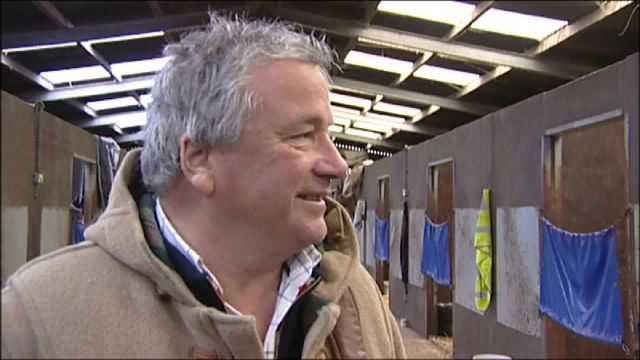 Old duffle-coat was firing in the winners at the weekend again!
Another weekend in the form book and a few more steps closer to the 2017 Cheltenham Festival…
Once again there were Cheltenham pointers aplenty during last weekend's action and here's my own take on a few nuggets of the action in the latest edition of…
What we learned from the weekend: 11th & 12th of February…
1. The Betfair Hurdle once again went the way of an unexposed handicapper…
Saturday's Betfair Hurdle turned into a 'who blinks first' dual jumping the last, between two horses that were making their Handicap Hurdle debuts; The Nigel Twiston-Davies trained BALLYANDY and the Paul Nicholls trained MOVEWITHTHETIMES. Ballyandy won that particular battle, prevailing by less than a length come the line, but no matter which one had ended up victorious the following stat was going to be bolstered…
11 of the last 19 winners of the Betfair Hurdle had 0 or 1 previous Handicap Hurdle starts
Furthermore all of those 11 were aged 5yo or 6yo.
Further still they had all finished in the top two on one of their last three starts AND had been plonked on a mark of between 132 & 151.
Clearly this is a race that suits an heartily unexposed youngster who has some solid recent form on the table and has been given a workable handicap mark.
That for you to put in the long term memory banks. For the more immediate future, however, we should concentrate on the winner, Ballyandy.
Last years Champion Bumper winner had been hinting at becoming a shade disappointing over timber, based on his three previous hurdle starts, none of which he had managed to win. Saturday's win, however, was much more like the horse we had all expected to see this term and talk, naturally, now starts to turn to his Cheltenham Festival target(s).
The Supreme Novices' Hurdle and the Neptune Novices' Hurdle have both been mooted as his likely port of call and he's currently around the 10-1 mark for the shorter trip (Supreme) and 12-1 for the mid-range trip (Neptune).
My stats flag up a bit of a warning, however…
NONE of the last 19 Supreme winners ran in a Handicap last time out.
45 tried to win the Supreme off the back of a Handicap run, zero were victorious and only six managed to place. Get Me Out Of Here almost managed to pull off the feat…but ultimately he didn't quite manage it.
The stats for the Neptune aren't much better…
NONE of the last 19 Neptune winners ran in a Handicap last time out either.
38 tried to win the Neptune after running in a Handicap, zero were victorious and only two managed to scrape into the places.
Not good signs for Ballyandy's likely festival targets…
Indeed if you look at ALL 81 Grade 1 Hurdle races at the Cheltenham Festival since 2003 you will only find TWO horses that ran in a Handicap last time out and then go on to land one of the G1 Hurdle races at the Festival.
*See if you can name that two (WITHOUT CHEATING!) and take a guess in the comments section if you're brave enough!
Ballyandy is clearly a damn fine horse but the stats do say that he's up against it in his task to win a G1 at the 2017 Cheltenham Festival…
Will Ballyandy bust that Handicap to Cheltenham G1 hoodoo?
2. Sizing John stays three miles…
…well he stayed three miles against this years Irish Gold Cup field but surely it's more likely that he simply outclassed them rather than outstayed them?
On many levels that's maybe a shade unfair of me but let's be honest, that Irish Gold Cup field wasn't exactly the strongest in living memory and the fact that five of the six remaining runners were still bang there approaching the last fence probably suggests they weren't exactly going hell for leather in the early part of the race. I mean even Carlingford Lough hadn't been out-paced by the turn for home!
On the Proform speed figure front the rating Sizing John recorded in victory was the second lowest figure of any Irish Gold winner in the last eight renewals. The lowest being Carlingford Lough's figure in the 2015 renewal. Not a conclusive dismissal of the form of the race, but certainly one pointer that it perhaps wasn't quite the standard of recent renewals.
I do like Sizing John and I certainly rate him plenty but I do just have to question the form of his win on Sunday. I think an argument can easily be made that had Empire Of Dirt not been squeezed at the last he would have won the race, then we would essentially have had a handicapper winning the race. OK, fair enough, he's clearly a shade better than just a handicapper but I wouldn't quite have him as a Grade 1 star of the future…aged ten!
Then we have the Irish Gold Cup winners and their recent shortcomings in the Cheltenham Gold Cup…
None of the last 13 winners of the Irish Gold Cup to try and go on and win the Cheltenham Gold Cup have managed to do the double. It simply takes a different type of horse to win the two races and the stamina needed to win the Cheltenham version is significantly more than is need to win the Irish one. Just ask Florida Pearl…or Beef Or Salmon…or Dorans Pride…
And that's before I even mention Sizing John's Dosage figures for the Cheltenham Gold Cup! (they don't fit, pure and simple).
Sizing John is a fine horse, a damn fine horse, and I can see why they are aiming for the Cheltenham Gold Cup, but there are just a few things pointing against him for my liking…
Three mile+ around Cheltenham will be an entire different ball game for Sizing John…
3. More Of That may just about be coming back to form…
Yes, Yes. I know. I've just finished knocking the Irish Gold Cup as a piece of worthwhile form and don't get me wrong, I certainly don't think More Of That is going to suddenly fulfill his early potential and win a handful of Grade 1 chases, however, his last two runs have shown significant signs of life and as long as those runs haven't been some kind of weird illusion he looks to be sitting on an attractive handicap mark at present.
He was sitting on a mark of OR 154 when he contested the Irish Gold Cup on Sunday and providing the handicapper doesn't adjust that mark any (he hopefully shouldn't, the unseat at the last when a close fourth should hopefully assure that) he's starting to look primed to take advantage of that mark.
To date he's only run in one handicap chase and that was when he ran like a drain in this seasons BetVictor Gold Cup. Since then he's ran OK in the Peterborough Chase, better in the Lexus Chase and then considerably better in the Irish Gold Cup. He traveled and jumped like the horse he could/should be on Sunday and although it's unlikely he would have won the race had he not unseated at the last he would surely have gone damn close.
What's been the difference on his last two starts? I suspect it's the 3m trips. He just seems to be able to relax into a better rhythm at the longer trips, which being that he is a former World Hurdle winner is no real surprise.
Jonjo did mention that the Gold Cup itself is still a possibility for the horse but if that handicap marks remains intact after this weekend then surely they need to start considering a handicap of some sort for the 9yo? Maybe not at the festival itself but a staying handicap chase of some sorts must surely be on their radar? They'd be damn stupid not to consider it anyway.
His third in last season's RSA Chase is a strong enough indicator that he's not a G1 chaser, there have been ten subsequent runs from last season's RSA field in G1's and none have won, indeed collectively they've run 32 times and only managed to pick up three wins between them, but there have just been enough pointers on MOT's last two starts that he's keen to get back in the winners enclosure, and they simply have to aim back at handicaps with him, his mark is surely too tempting to not take advantage of.
Keep an eye on More Of That, he appears to be awakening from his slumber…
Ben (NTF)
Stats sourced from the excellent Proform Database
12 responses to "What we learned from the weekend: 11th & 12th of February…"