6
Dec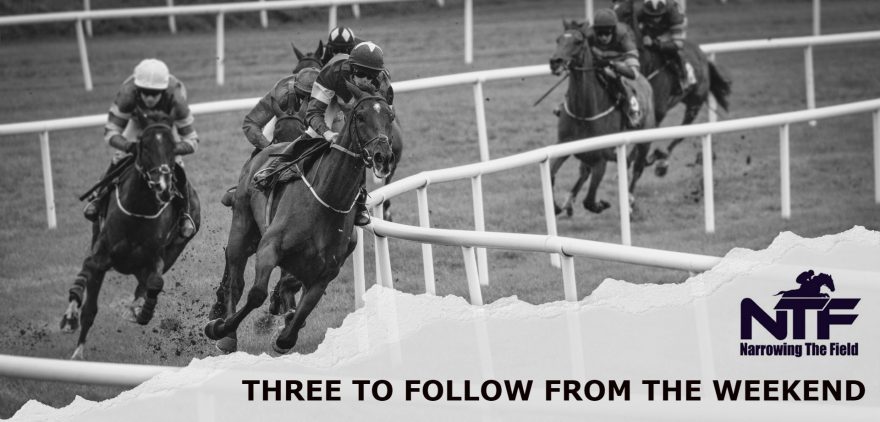 Three to follow from the weekend: 2nd, 3rd & 4th December…
❌ HONEYSUCKLE… defeated!!
❌ SHISHKIN… defeated!!
The SHISHKIN defeat possibly isn't as much of a 'surprise', he wasn't defending an unbeaten record and he was coming in off a PU effort in last season's Queen Mother Champion Chase at the Cheltenham Festival. Nicky Henderson states they'll now whack him up in trip and I like that thinking… he's probably not on the downgrade just yet and there has long been a suspicion that he needs/wants further. I'm excited to see how he gets on over a longer trip…
HONEYSUCKLE was, however, coming in with an unbeaten record to defend and her defeat would probably sit more in the 'surprise' category, for all she was beaten by two quality horses and not beaten all that far.
I've long been of the thinking that a top-class mare will almost always beat the boys when she is at the top of her game, the weight concession just proves too much of an advantage. I'm also of the opinion that when a top class mare falls from the top of the tree they rarely manage to get back to the top. Obvious one race, and seasonal debut at that, is not enough evidence to say that Honeysuckle is now done with the game, she only gave way at the last and it was 30L+ back to the others, but her speed figures (Proform Speed figures) have begun to drop off from her peak and this could now be her on the 'downgrade'. I'd hang fire until her next start to say for sure, but the signs are there… the next run will tell plenty more about what Honeysuckle has left in the tank…
Away from the top boys and girls here is the latest 'Three To Follow From The Weekend', Cherry-picked from my own in-depth Weekend Notes that went to full members yesterday…
.
Three to follow from the weekend: 2nd, 3rd & 4th December…
.
DON HERBAGER (V Williams)
5th in a Class 3 Handicap Chase – 310 Exeter (Friday 2nd)
The 8yo is likely to have needed this run and he also looks to prefer deeper ground than the Good to Soft he met with here…
Ground splits
0/6, 0p on Good to Soft
4/11, 3p on Soft or Heavy
DSLR splits
0/6, 1p off breaks of 90+ days
4/11, 2p off breaks of 75 days or less
He's worth looking out for with this run now under his belt and his Prime Conditions would look to be somewhere around…
2m5f+ | DSLR 75 or less | Soft or Heavy = 1151313 (4/7, 2p – all 4 career wins)
.
SECRET REPRIEVE (E Williams)
2nd in a Class 2 Handicap Chase – 137 Chepstow (Saturday 3rd)
No match for the impressive winner (FARINET) but I doubt he would have been bang ready for this anyway as a return to the Welsh National at end of the month must be the absolute main aim for him, he also will have wanted deeper ground than the Good to Soft he met with here. He has finished 1st and 5th in the last two Welsh Nationals and has course form of 21115 and he clearly needs to be considered as a betting proposition for the race again this year, even more so when you consider that he will be running off the same mark as the one he won the race off in January 2021 (OR 134).
Prime Conditions for him looks to be…
DSLR 45 or less | Soft-Heavy | Dec-Jan = 111 (3/3 – all 3 career wins)
…and he will almost certainly get that ground in the Welsh National (last time it WASN'T Soft or Heavy was 2005, which was only the second time in at least the last 25 renewals it wasn't Soft or Heavy).
.
NED TANNER (N Alexander)
1st in a Class 3 Novices' Handicap Chase – 135 Kelso (Sunday 4th)
This win improved his record off breaks of 31 days or less to… 13131 (3/5, 1p – all 3 career wins)… and I thought there was a lot to like about this effort.
The 6yo should have plenty more to come over fences as he has started life over the larger obstacles on a very workable mark and he never wins by far either, so good chance he stays ahead of the handicapper for a bit.
.
---
Cheers – Ben (NTF)
p.s All free NTF guides for the 2022/23 National Hunt season are still available when you hook up to the FREE NTF List… those FREE guides being…
>>>Sires That Fire!
>>>Weekend Notes (28/29/30 Oct)
>>>16 Winter Warmers
>>>Do you remember the first time?
To gain instant access to them all simply slide your name and best email into the box below…
11 responses to "Three to follow from the weekend: 2nd, 3rd & 4th December…"