31
Oct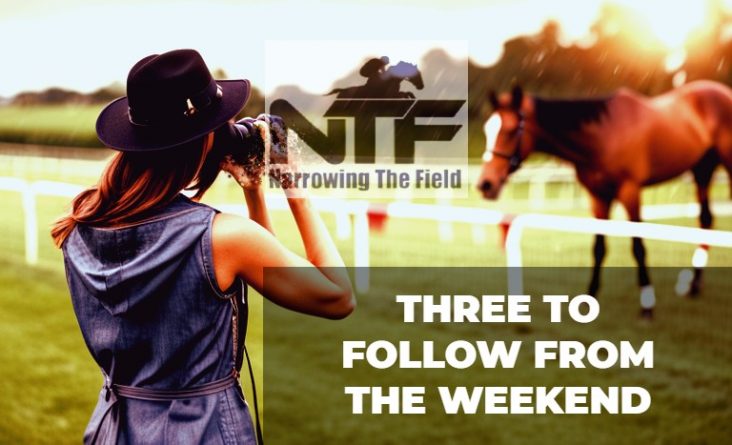 Three to follow from the weekend: 27th, 28th & 29th October…
Cheltenham October meeting in the bag ✅ 
Old Roan Chase day at Aintree tucked away ✅
I guess that means it's time to once again fire up the weekly NTF Blog posts…
'Three to follow from the weekend' 
Those of you that are new to the NTF Blog and are maybe not familiar with these posts, the info is taken from my own NTF Weekend Notes that are posted to full NTF members at the start of each week, an in-depth look at the weekends racing that just slid into the form book, jam-packed with thoughts, pointers, angles, trends and plenty more…
The latest copy of NTF Weekend Notes ran to a chunky eight and a bit pages and the following three horses are just a small sample of the info that was included in the members guide…
Three to follow from the weekend: 27th, 28th & 29th October…
.
ATLANTA BRAVE (Miss K Lee)
5th in a Class 3 Novice Handicap Chase – 3.20 Cheltenham (Friday 27th) 
A solid enough chasing debut from the 5yo and being by the sire Aizavoski he should make into a better chaser than he was a hurdler. His previous 4 starts had all been on Soft ground (2 wins and a close second in those 4 starts) so this Good ground was potentially on the quick side for him, and there will likely be better opportunities for him in coming weeks.
Aizavoski offspring return some decent stats under the following conditions…
Chases at C3 level or less | 2m1f+ |  1st to 6th chase start
Where they return figures of…
20/69 | 30% S/R | +£81.26 – W&P 27/69 | 39% S/R
58% above expectation
…and this one should be adding to those starts before too long…
.
TRIPLE TRADE (J Tizzard)
2nd in a Class 2 Handicap Chase – 1.15 Cheltenham (Saturday 28th) 
The 7yo should come on plenty for this effort as he is now 0/4, 1p off breaks of more than 60-days and he does generally needs his first run back off a break. He should also benefit for stepping back up in trip as all 3 of his wins have come over further than 2m2f (Saturday's race was over 2m).
He should still have improvement to come as a 7yo with only the 9 chase starts to his name, and I have Prime Conditions for him as…
Trips of 2m2.5f+ | DSLR 59 or less 
Where he is…
3/8, 2p – all 3 career wins
.
HYLAND (N Henderson)
1st in a Class 2 Handicap Hurdle – 3.00 Cheltenham (Saturday 28th) 
A fine effort from the 6yo, who clearly seems to be improving still, based on his two runs (both wins) this season.
I'd have loose Prime Conditions for him as…
2m4f+ | LH tracks with undulations
Where he has form of…
112121 (4/6, 1p)
…and he could be interesting for the Pertemps Final in March at Cheltenham.
He was put up 6lbs to OR 135 for this win but that still may not anchor him, I think he had more up his sleeve than the bare winning margin suggests.
I did also note after the race that he fitted the following Nicky Henderson LTOW angle…
N Henderson/N Boinville | Hurdles | IRE or FR bred horses | 1-11 previous hurdle starts | DSLR 45 or less | WON LTO = 53/139 | 38% S/R | +£117.59 – W&P 80/139 | 58% S/R
.
---
I'll be back with the next installment of… 'Three to follow from the weekend'…
In the meantime make sure you pick up and tuck into all of the FREE Guides I've sent out to you recently…
And if you've yet to get your hands on them, just slide your details into the form below and they'll be with you in a jiffy… ⬇️⬇️⬇️
Cheers – Ben (NTF)
…and remember, you can pick up previous FREE NTF Blog posts from the main NTF Blog menu HERE>>>
2 responses to "Three to follow from the weekend: 27th, 28th & 29th October…"